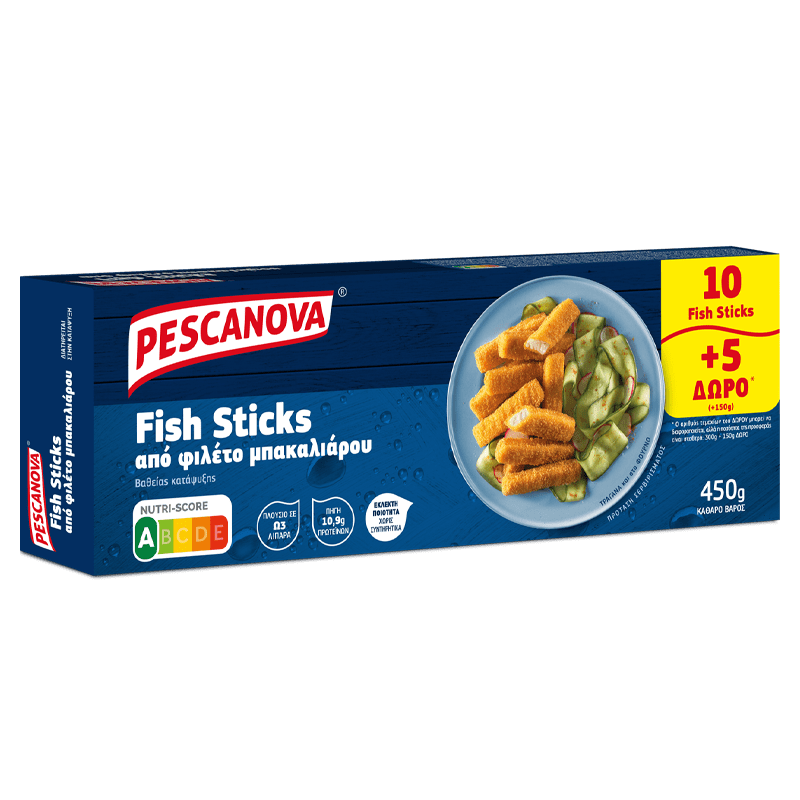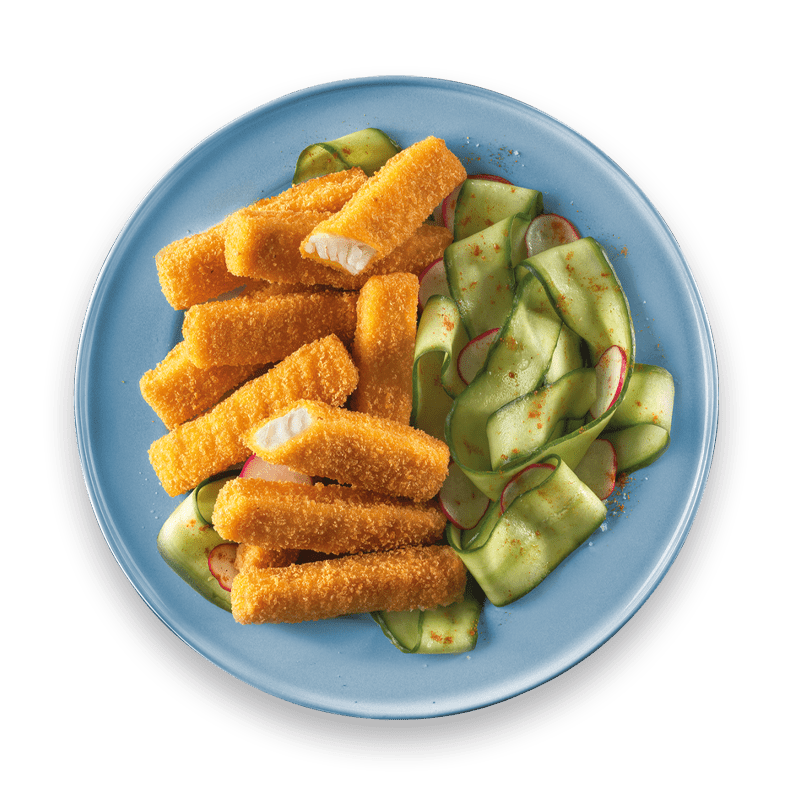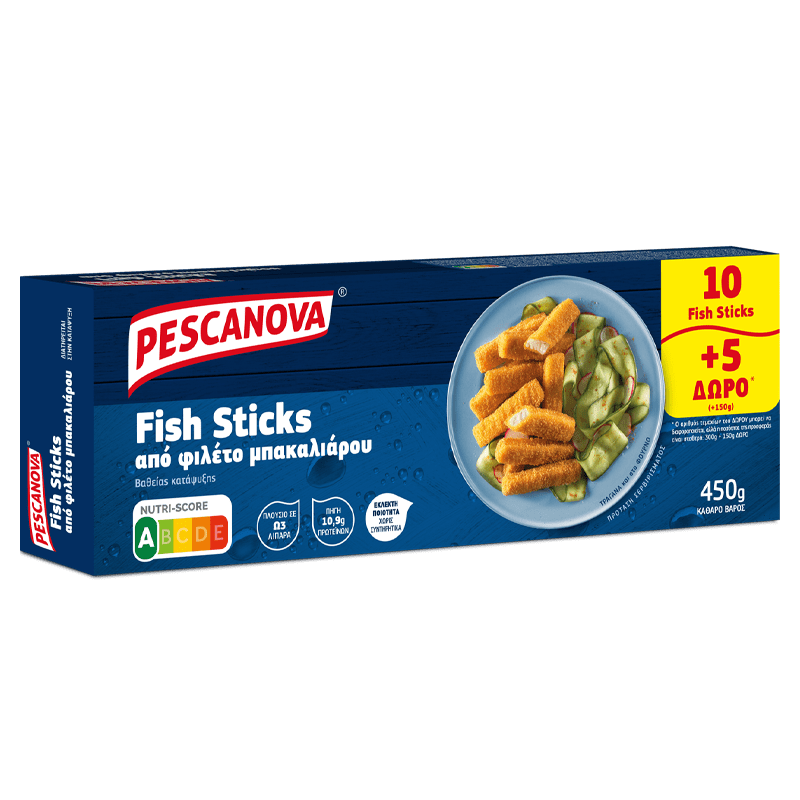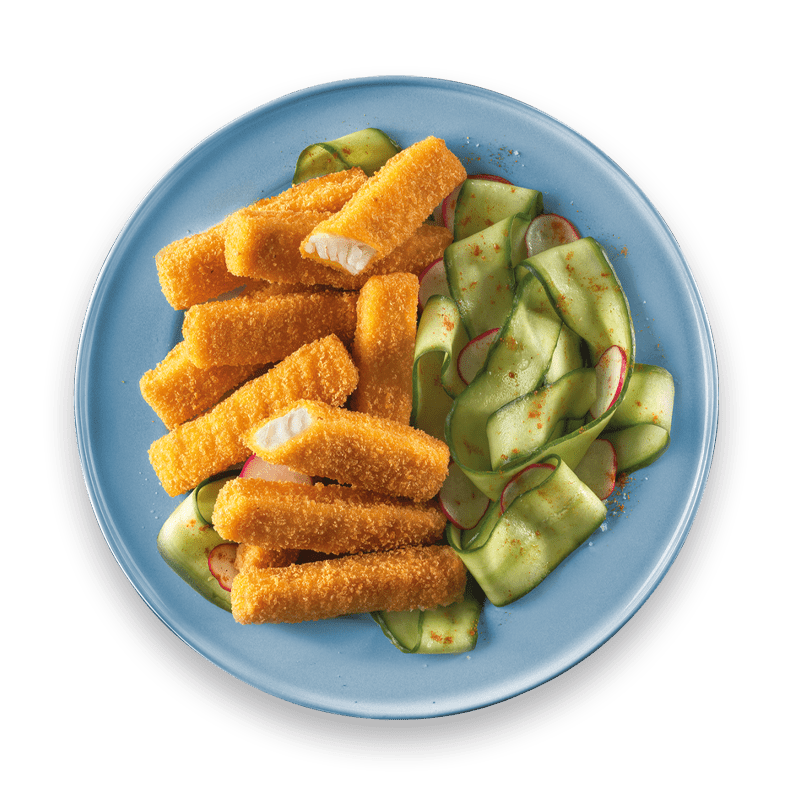 15 Fish Sticks From Hake Fillet
YUMMY, HEALTHY HAKE!
Our fish sticks, in the large pack of 15 pieces, are breaded, pre-fried chunks of hake fillet, made with our own, high quality hake fillet – a fish rich in Omega-3 fatty acids. We prepare them with great care in high quality breadcrumbs so that they can be crunchy and delicious both in the oven and fried. Try them in the recipes we are suggesting!
AND SOME EXTRAS
Net weight: 450g Ingredients: Hake (55%), flour (wheat and corn), corn semolina, water, sunflower oil, starch, corn dextrose, yeast, salt, modified corn starch, spices, raising agents (sodium carbonates, diphosphates), thickeners (xanthan gum), dietary minerals (calcium carbonate, calcium salts of orthophosphoric acid), and vitamins (A and C). May contain egg, milk, crustaceans and molluscs May contain small bones