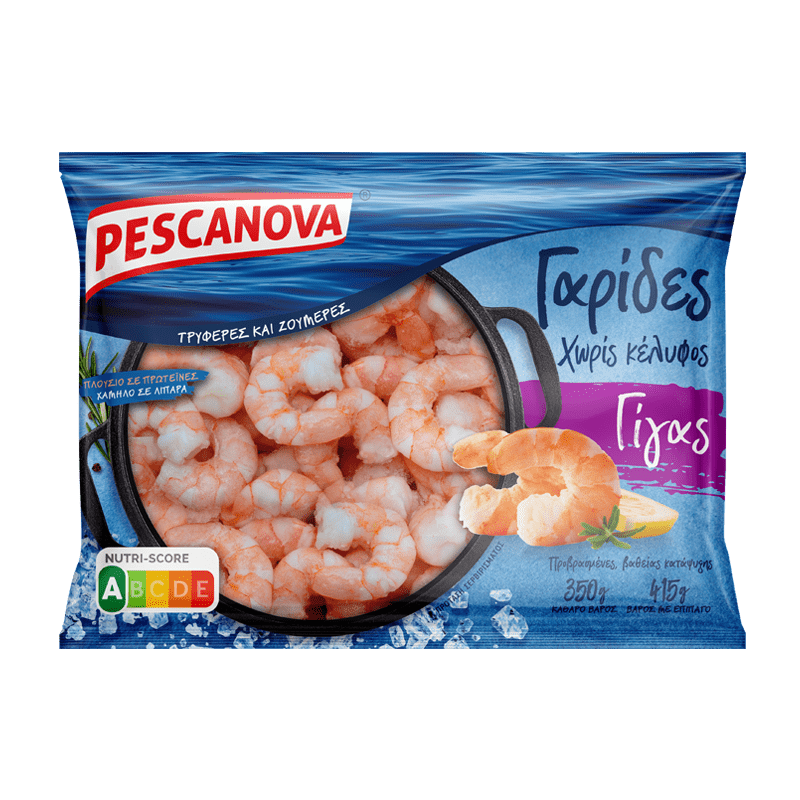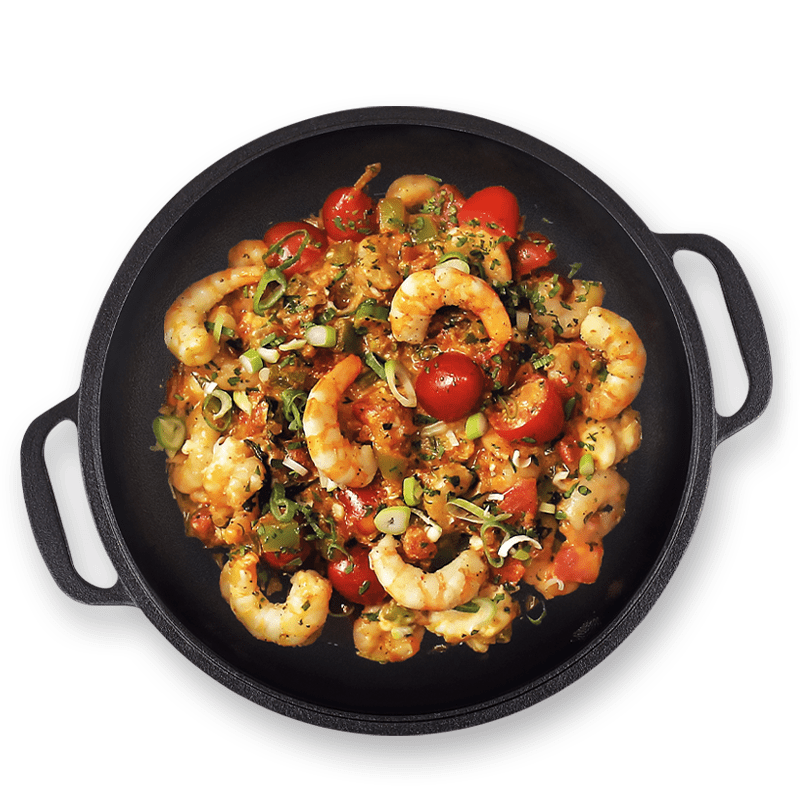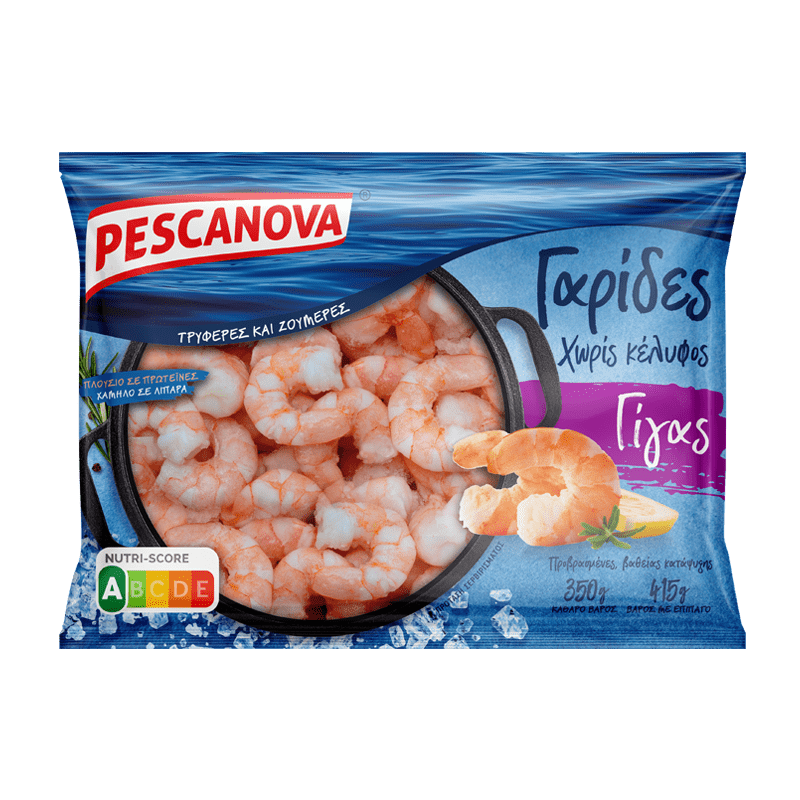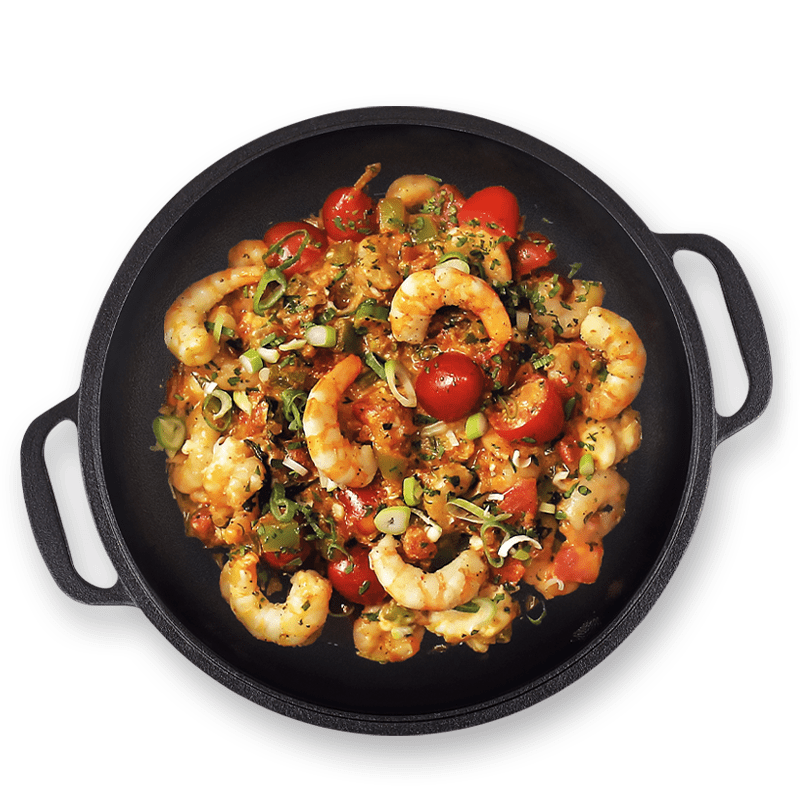 Giant Shrimps, without shell
ΤENDER AND JUICY
At Pescanova we are famous for our shrimp.
And because shrimps, apart from being famous for the taste of seafood, are also rich in proteins and low in fat, we would do anything to inspire you to include them in your daily menu.
We chose for you juicy goat shrimps and then removed the shell for greater convenience. Ideal for any recipe you put in mind!
As said: We are shrimps experts and we do everything for a giant shrimp flavor on your plate.
Some Extra Information:
Net Weight: 350g
Caught on Indian Ocean (FAO 51).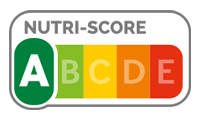 Nutriscore is a nutrition label on the front of the package, that captures on a scale of 5 colors and letters , the nutritional value of the food, in order to help consumers make more nutritious and healthy choices.
The scale consists of 5 color levels (dark green, light green, yellow, orange and red) accompanied by letters (A, B, C, D and E) , where the A in the frame with the dark green color represents the highest nutritional quality, while the E in the frame with the red color represents the lowest nutritional value.