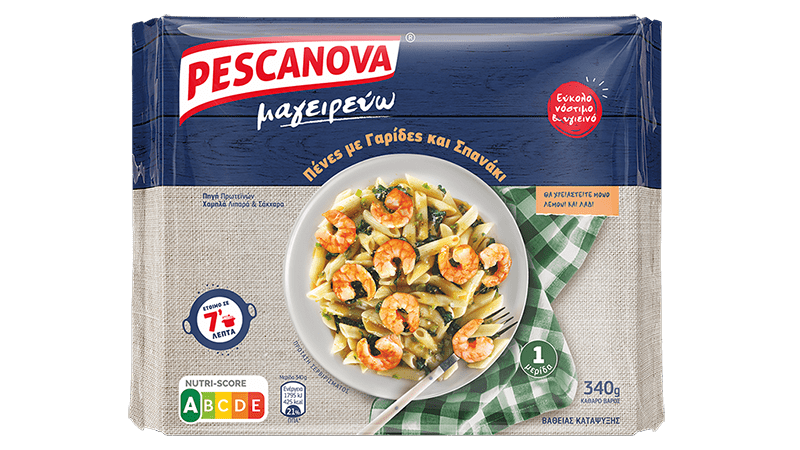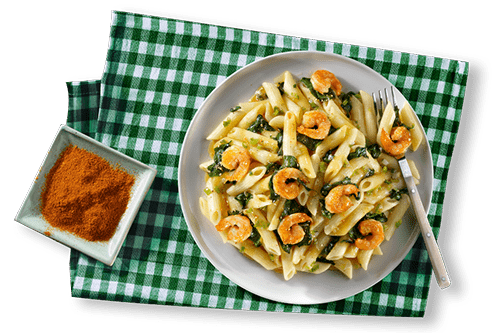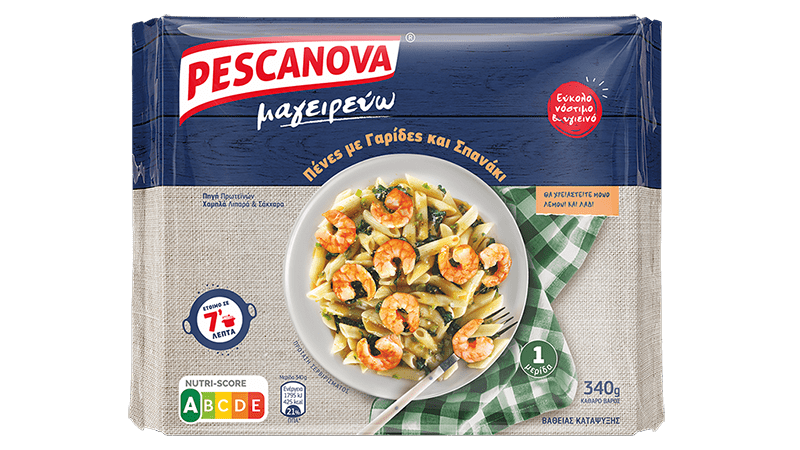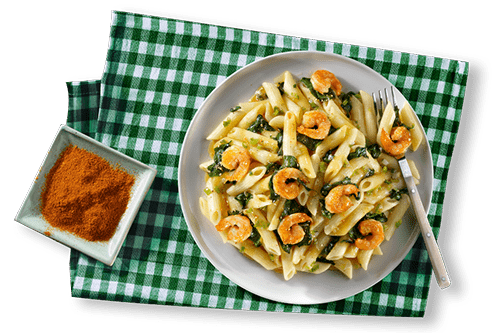 «Pescanova I cook» Penne with Shrimps and Spinach
EASY TASTEFUL AND HEALTHY

The "Pescanova I cook" range, brings the freshness of the sea and the creativity of cooking to your kitchen.
Pescanova has selected with great care high- quality fish & seafood products and raw materials, in order to create and offer you the most delightful, nutritious and healthy meals that will awaken up the chef in you. In just a few minutes and by adding simple ingredients, always available at your kitchen, you can enjoy, as often as you want, splendid tastes.
Add your personal touch and no one will tell your secret!
Some Extra Information
Meal with penne, shrimps, spinach, vegetables and broth, precooked, semi-prepared, deep frozen.
Net weight: 340g (1 portion)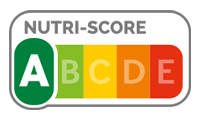 Nutriscore is a nutrition label on the front of the package, that captures on a scale of 5 colors and letters , the nutritional value of the food, in order to help consumers make more nutritious and healthy choices.
The scale consists of 5 color levels (dark green, light green, yellow, orange and red) accompanied by letters (A, B, C, D and E) , where the A in the frame with the dark green color represents the highest nutritional quality, while the E in the frame with the red color represents the lowest nutritional value.