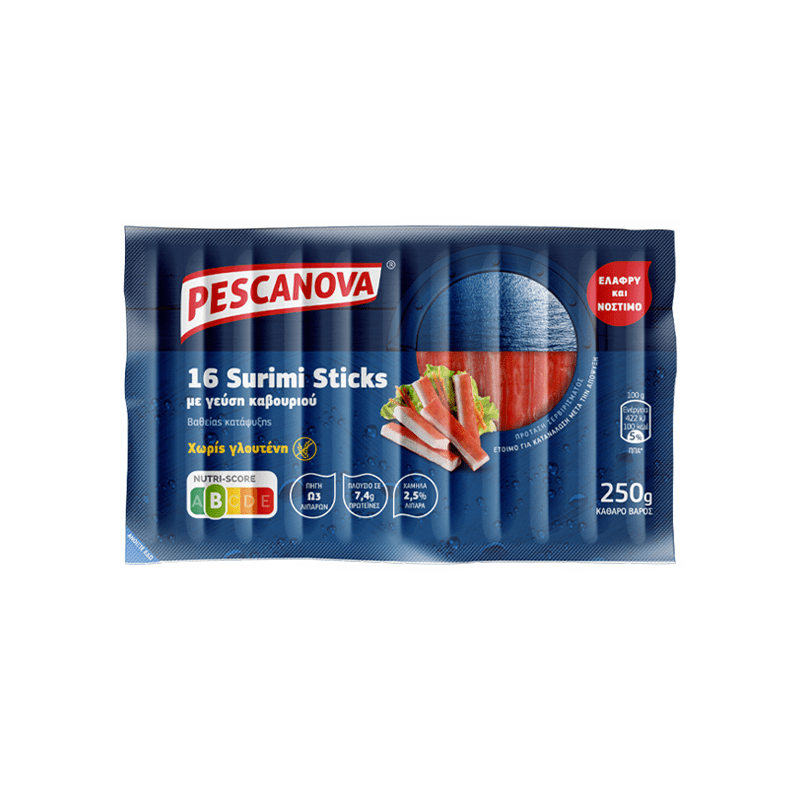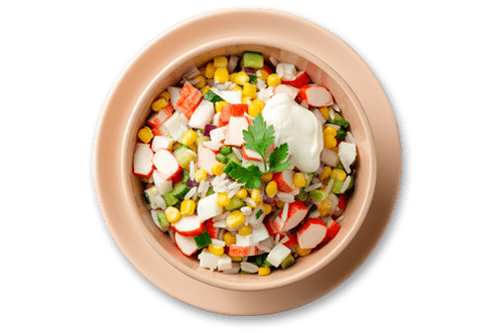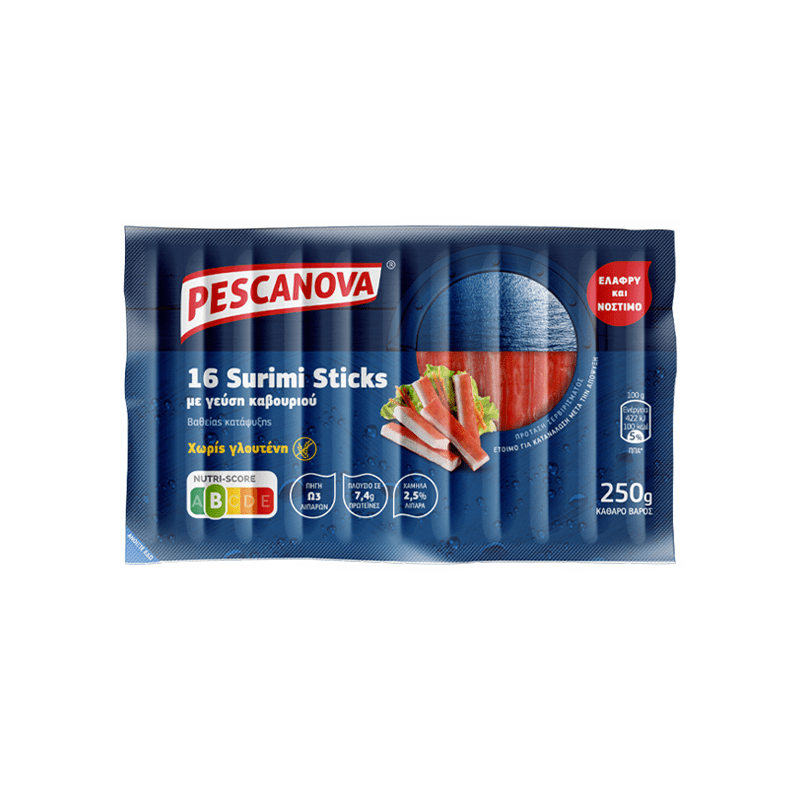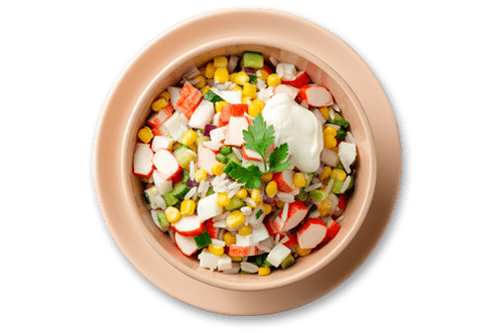 Surimi Sticks With Crab Flavour
ADDING TASTE TO EVERY SNACK AND MEAL!
Pescanova crab-flavoured surimi (16 pcs) is a product of crab imitation, precooked and ready-to-consume. As a food of high nutritional value, it is rich in Omega-3 fatty acids and a source of protein, while at the same time low in fat. Pescanova prepares it for you with great care and without gluten, so that you can create light and creative snacks and meals. Ideal for numerous variations, both in terms of use and serving suggestion. Discover some original ones in our surimi recipes!
AND SOME EXTRAS
Net weight: 250g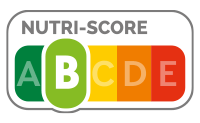 Nutriscore is a nutrition label on the front of the package, that captures on a scale of 5 colors and letters , the nutritional value of the food, in order to help consumers make more nutritious and healthy choices.
The scale consists of 5 color levels (dark green, light green, yellow, orange and red) accompanied by letters (A, B, C, D and E) , where the A in the frame with the dark green color represents the highest nutritional quality, while the E in the frame with the red color represents the lowest nutritional value.