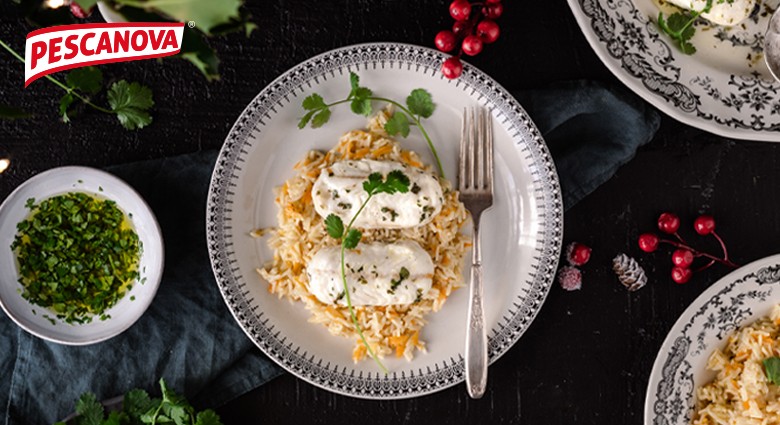 Recipes Εορταστικές
Roasted cod with coriander and basmati rice

25 min

Beginner
Add in a bowl, olive oil, fresh coriander, lemon juice and lemon zest. Mix them well.
Pour over cod, the coriander marinade and afterwards put it on papillote. If you have some extra marinade, pour it over.
Wrap it in aluminum foil.
Place cod in a baking sheet and grill it for 10 – 12 minutes.
At the same time, on a frying pan in medium fire, add olive oil and sauté onion and carrots for 3 – 4 minutes, until they are soft.
Afterwards, place the rice into the pan and sauté for 1 – 2 minutes.
Add cumin and mix them well.
Finally, add the vegetables broth and simmer it with cap on for 10 minutes.
Serve the rice on the plate and on top add the cod. Pour over them the great broth from the baking sheet. 

Recipe for 4 people
Ingredients:
8 hake fillets core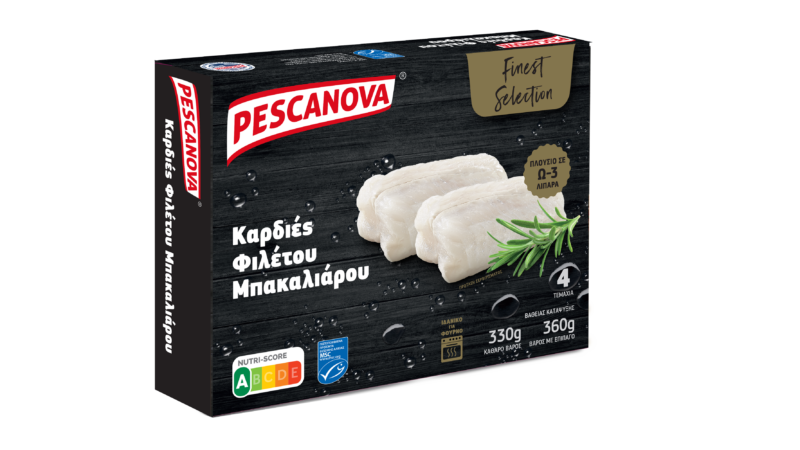 4 tablespoon olive oil
3 tablespoon fresh chopped coriander
Lemon juice and zest
For rice: 
2 tbsp olive oil
1 chopped onion
2 carrots, grated
200 gr. rice basmati
3/4 teaspoon cumin, in powder
500 ml vegetables broth
Fresh grounded black pepper
Salt