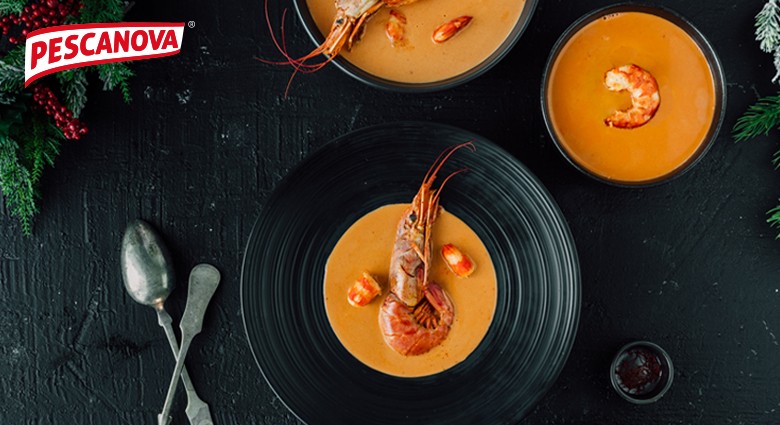 Recipes Εορταστικές
Bisque soup with Argentine prawn
"The most famous soup with Argentine prawn. A meal that will impress your festive, Christmas dinner."

50 min

Intermediate
Remove heads and shells from our shrimps. Do not throw them, put them aside.
In a pot, on medium temperature, and bring it to a boil. Let the shrimps boiled for 3 – 4 minutes. Remove shrimps from the boiling water and keep the water aside.
Saute for 4 – 5 minutes, while mixing frequently. Put out with wine and cook for 2 – 3 minutes, until alcohol is totally vanished.
Add tomato juice, Saffron Kozanis, fish broth and the water in which shrimps where boiled before.
Once it is boiled, low the fire and let it simmer for 40 minutes.
Remove pot from fire and blend all the ingredients.
Sift the ingredients through.
Return the soup into the pot until it is lightly warm.
Add sour cream and mix them well.
Serve soup, while it is still hot, putting shrimps on top. 

Recipe for 4 people
Ingredients:
500gr. Argentine prawns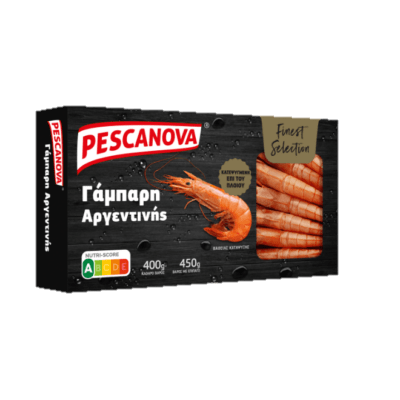 3 cups of water
4 tbspn butter
1 onion, chopped
1 chopped celery
1 chopped carrot
2 garlic cloves
2 bay leaves
1/3 cup of white wine
3 cups fish broth or vegetable broth
2 tbspn tomato juice
0,25 gr. saffron Kozani
100 ml sour cream