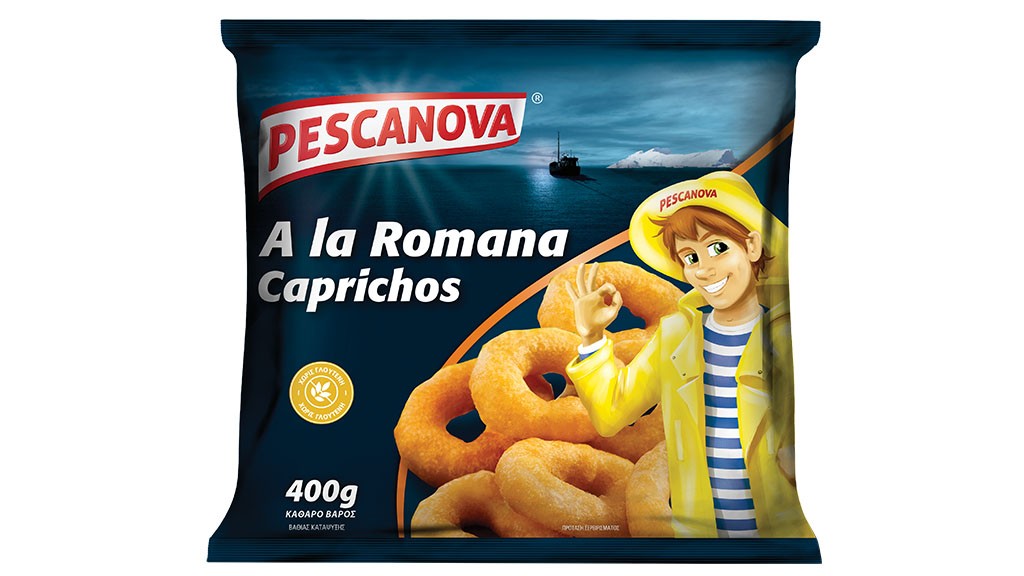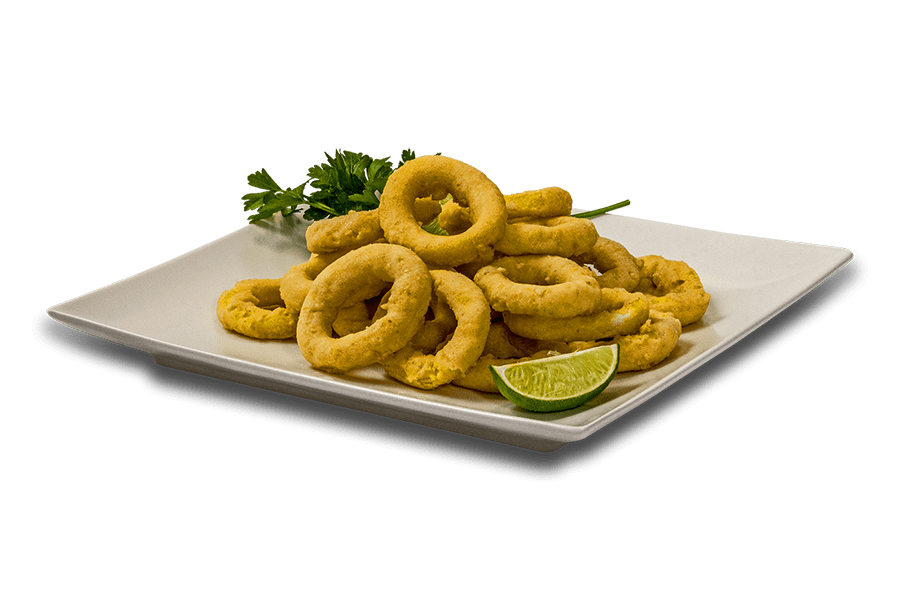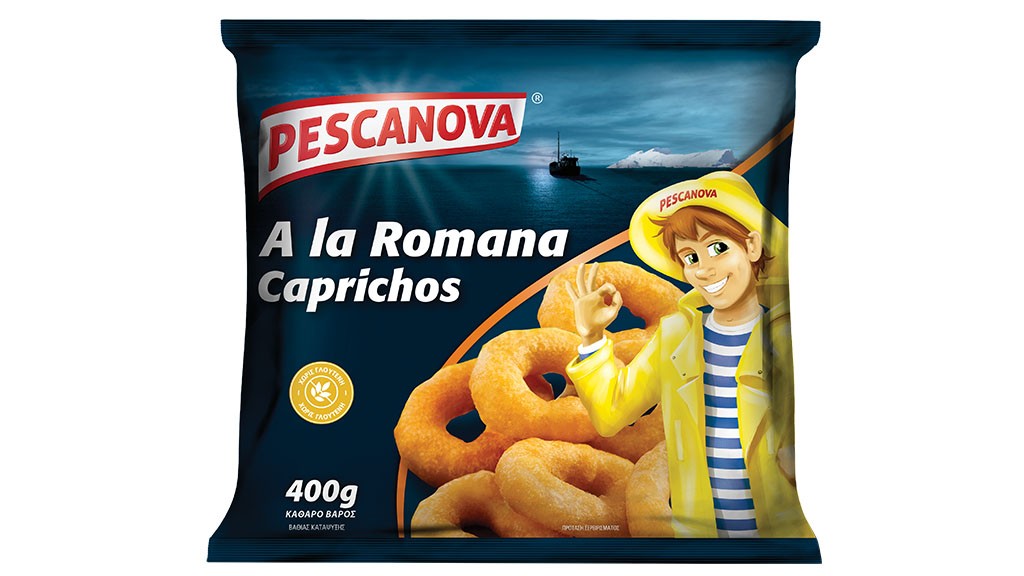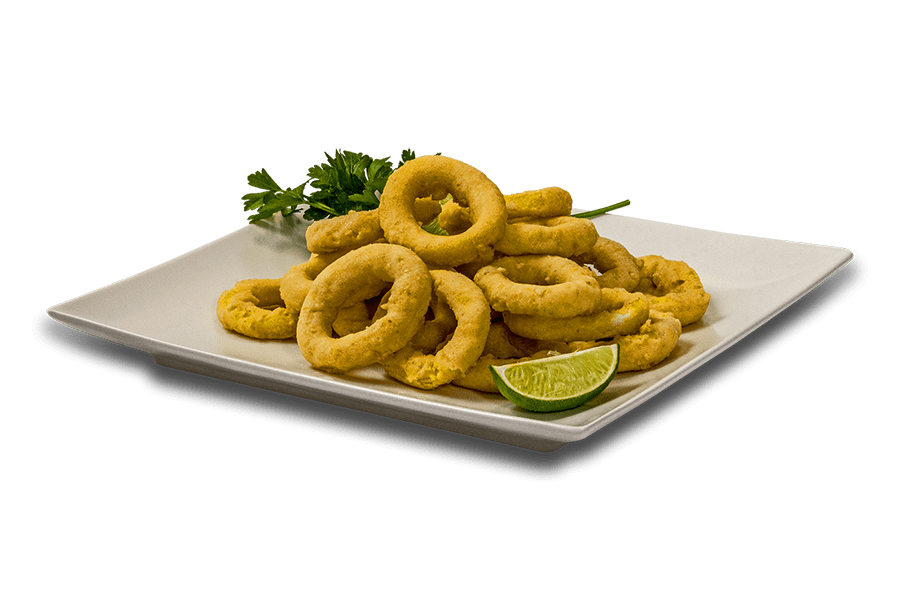 A La Romana Caprichos
FREE OF GLUTEN, FULL OF TASTE!
A la Romana Caprichos are breaded, pre-fried rings of short-finned squid and fish. Pescanova takes care of thoselooking for gluten-free products and offers high quality rings without gluten and without any compromises on taste!
They are carefully prepared in high quality breadcrumbs and are ideal both fried and in the oven. A great delicacy by Pescanova that you can use in many different creative ways as suggested in our recipes.
AND SOME EXTRAS
Net weight: 400g
10.6 g
of which saturates 1.0 g
24.5 g
of which sugars 2.0 g