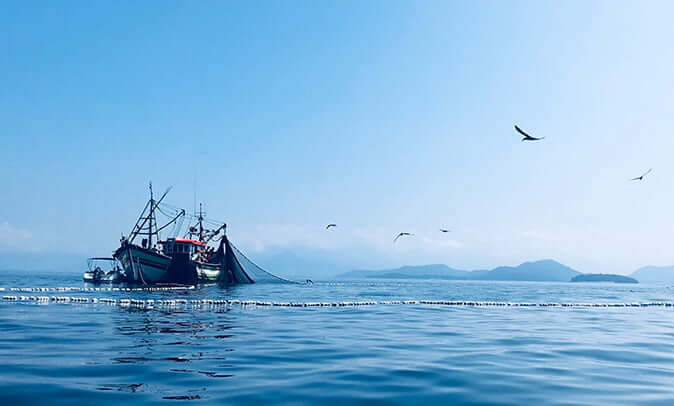 Pescanova
Sustainability
Pescanova is committed to the conservation of the aquatic ecosystems and the marine environment. We have adopted the principles of the FAO Code of Conduct for Responsible Fisheries and for over 50 years we have been sourcing our seafood responsibly.
We are well aware that the proper legal and biological regulations for the handling of living aquatic resources is the only way for the sustainable exploitation of these reserves. As a leader in the sector of marine-derived products, Pescanova promotes quality, diversity and the availability of aquatic resources in sufficient quantities for the generations of today and tomorrow.
We are loyal to the Pescanova Blue Sustainability Program, which is the operational response of Pescanova Group to the Corporate Social Responsibility (CSR) it is applying.
This program has been designed to guide, document and improve our activities in relation to the fulfilment of our social goals, which are: to safeguard the sustainable sourcing of our catches in order to offer safe seafood products of high quality and nutritional value; to support our personnel in the best possible way; and to improve the living standards in the communities where we are operating.