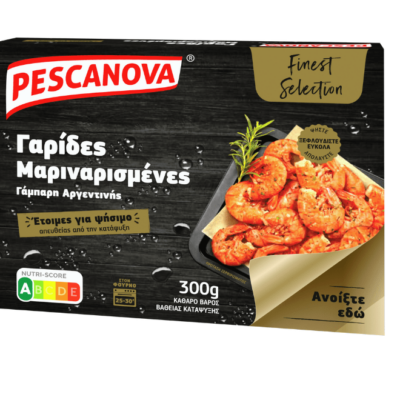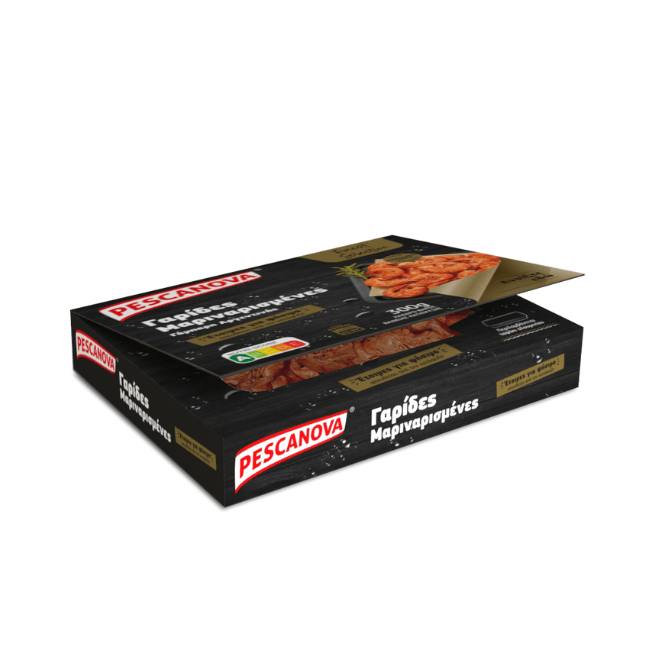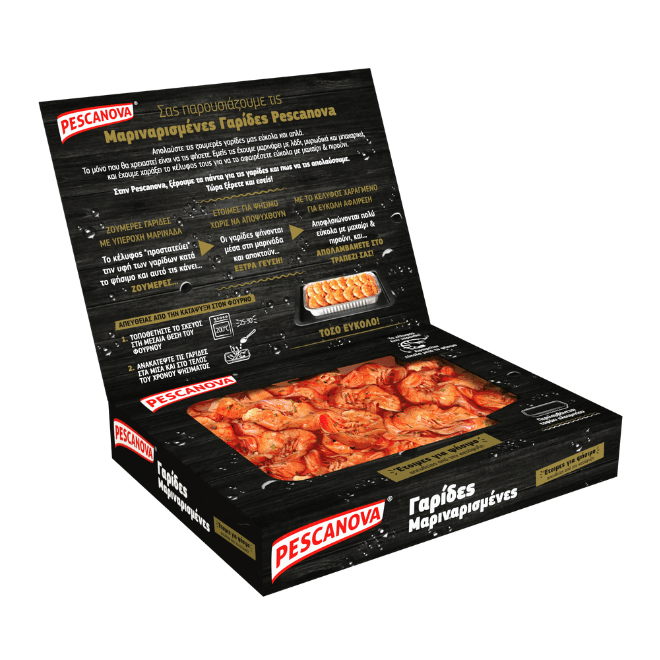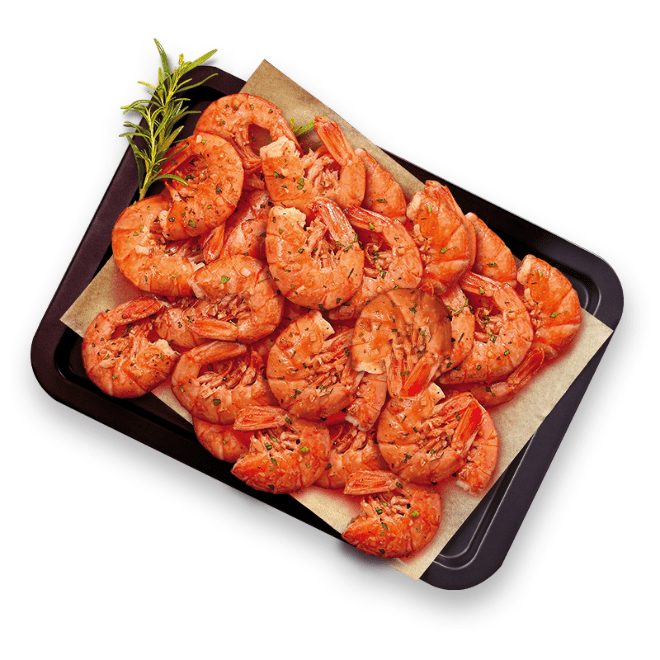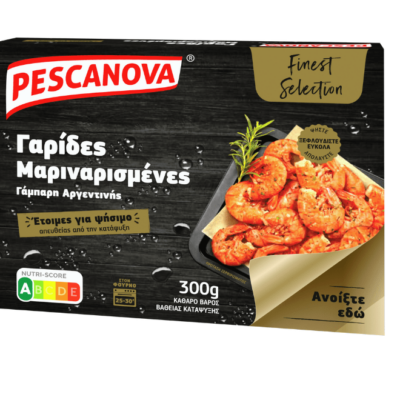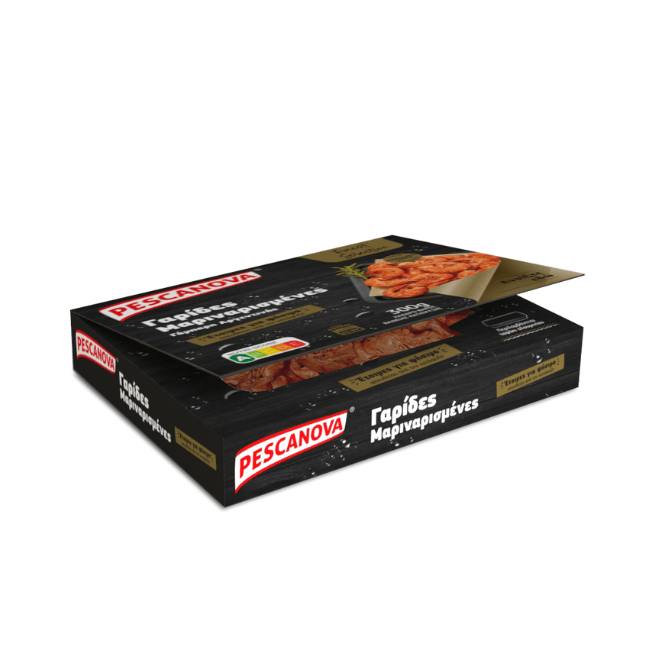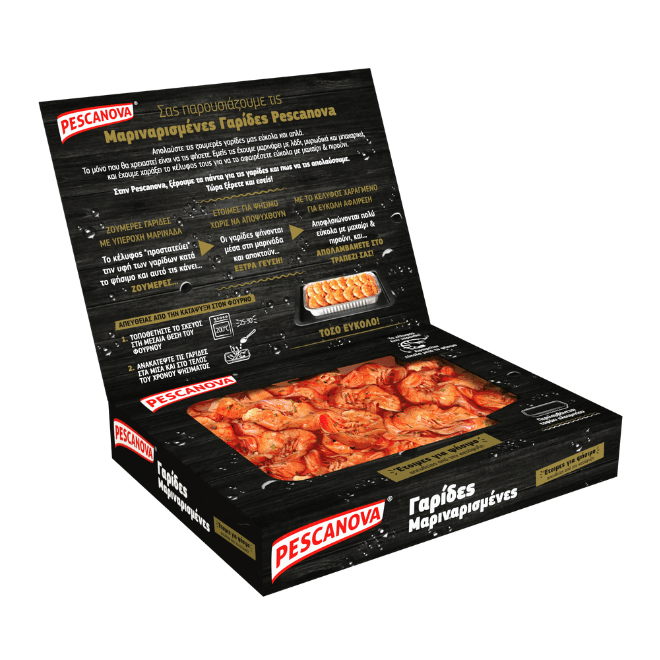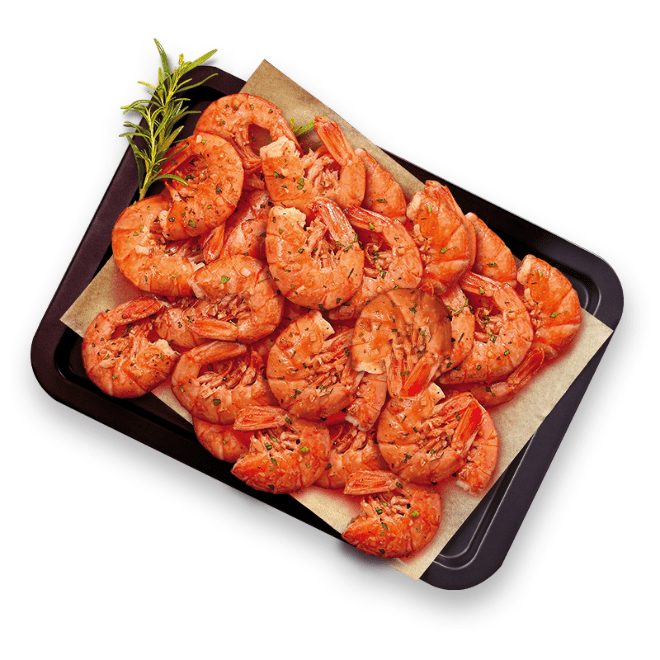 Easy peel shrimps with marinade
Revolutionary marinade!
Pescanova presents the new lunch "Finest Selection", that brings to our houses delicious seafood flavors.
Juicy Argentine Shrimp Pescanova, with shell that is easily removable.
Each packaging contains a unique, baking sheet for easy cooking in the oven, direct from freezer. Marinated with olive oil, herbs and spices.

Enjoy our juicy shrimps with no troubles. The only need is for you to cook them. Pescanova has already marinated for you with olive oil, herbs and spices and cut their shells, so that you can remove it with fork and knife.

Their shell protects shrimps' texture, during baking and this is what makes them juicy. Their marinade offers extra taste. Having their shell engraved, you can easy - peel them with fork and knife or even with your bare hands.
New Shrimps innovation!
Enjoying, following the next steps:
Put the baking sheet in the middle position of the oven.
Mix the shrimps with their marinade on the half of the cooking procedure and at the end of this procedure.
6,6g
of which saturates 1.0g