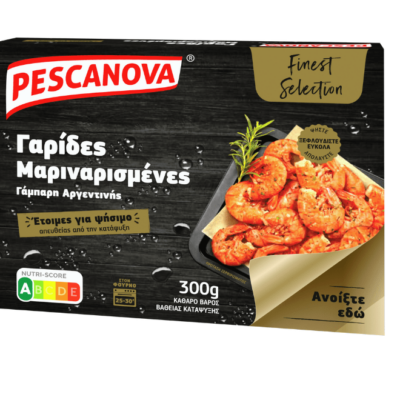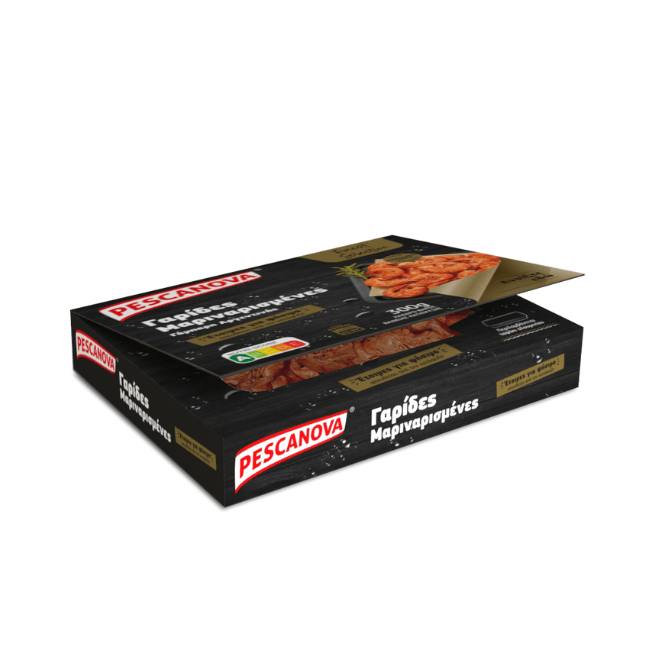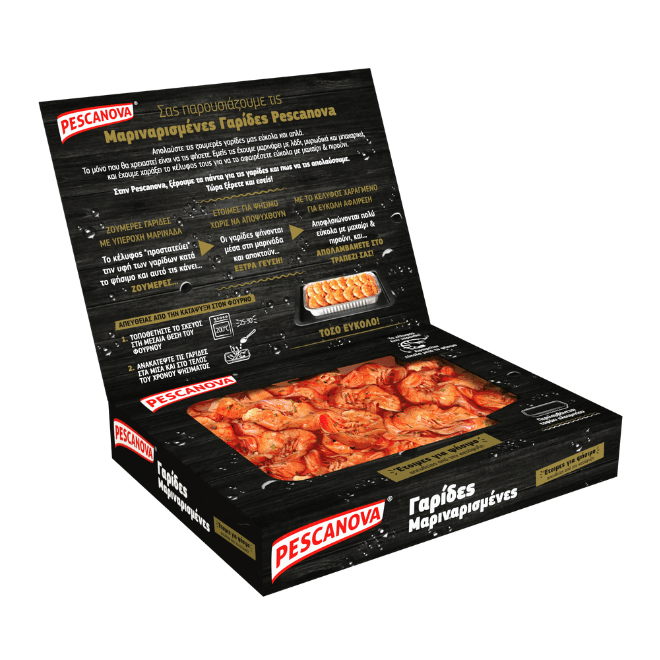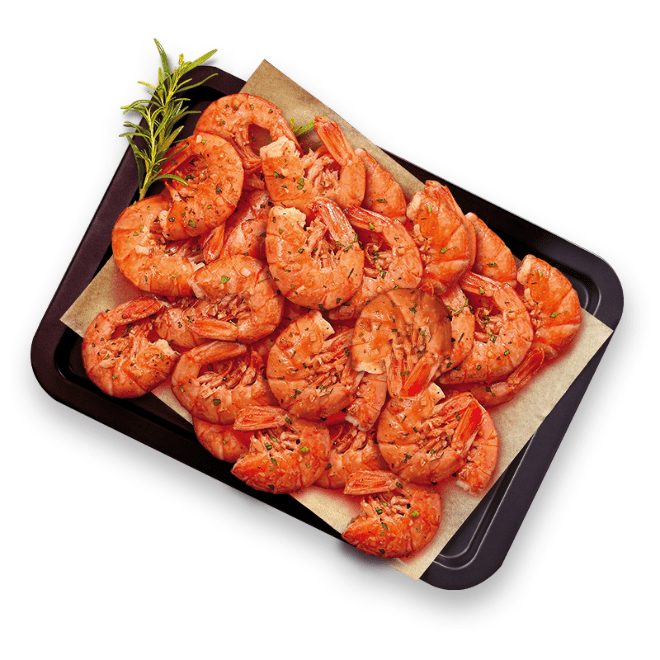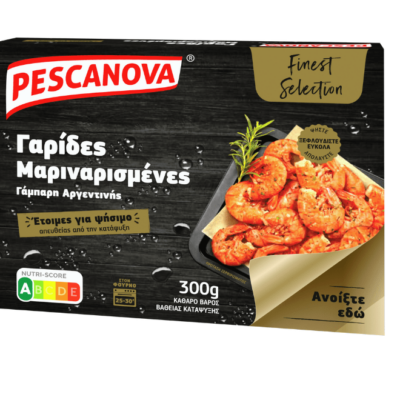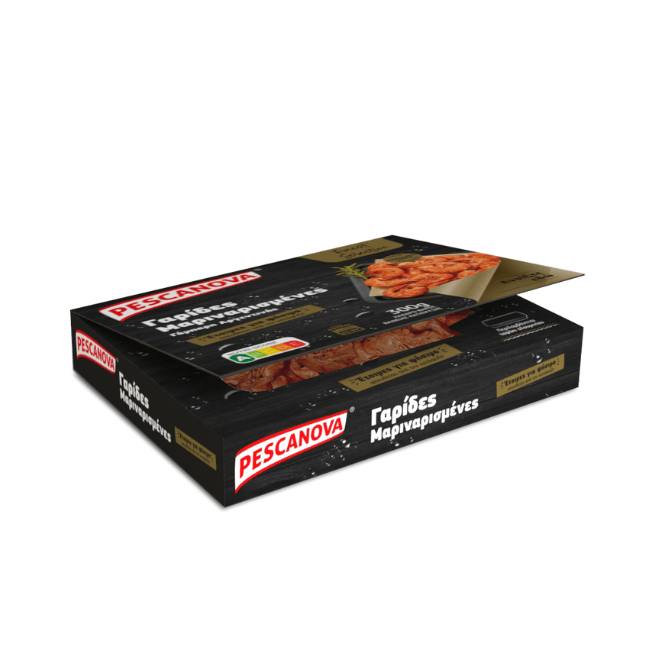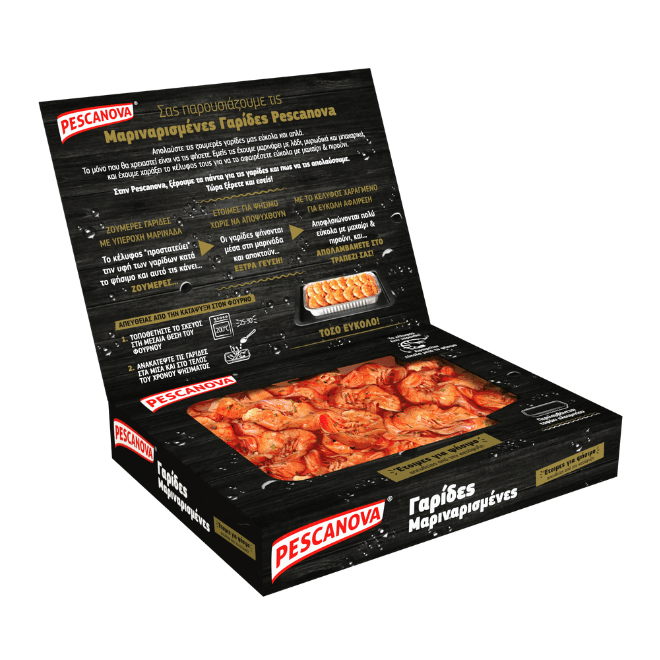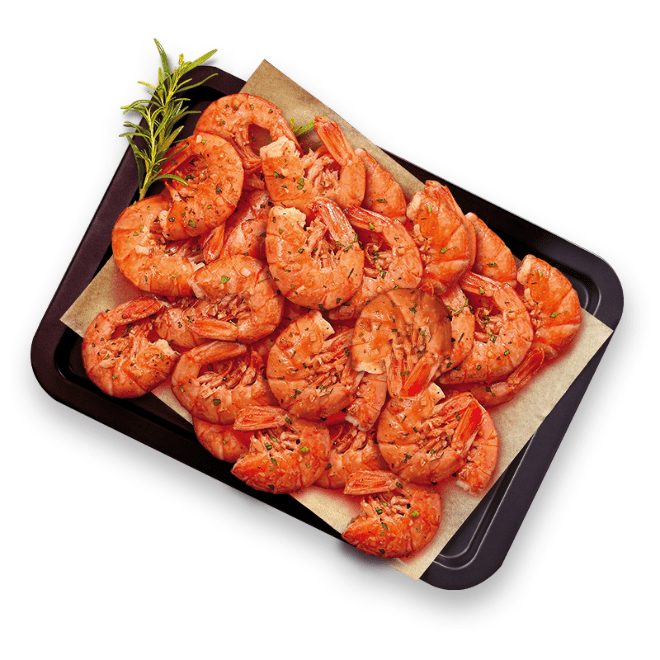 Easy peel shrimps with marinade
Surprising marinade!
Pescanova presents a new launch "Finest Selection" that brings us new seafood delicacies.
Juicy Pescanova Argentine prawns, with shell that can be easily removed.
It contains a specific baking sheet, that turns cooking into a game, directly from freezer. There shrimps are marinated with oil, herbs and spices.
Enjoy these delicious shrimps easy and simple. The only thing that you'll need, is to bake them. We have marinated them for you, with amazing, pure ingredients and we have slashed their shells so that it could be easily removed with fork and knife.
This shell protects their texture during baking and is the magic key for their juiciness. Their marinade spreads extra flavor. Having their shell slashed, you can either remove it from shrimp's body with your bare hands or with a fork and a knife.
Feel free to enjoy these, following the steps below:
Put the baking sheet on the middle of the oven.
Mix the shrimps with the marinade while they are half cooked and at the end of your baking procedure.
6,6g
of which saturates 1.0g