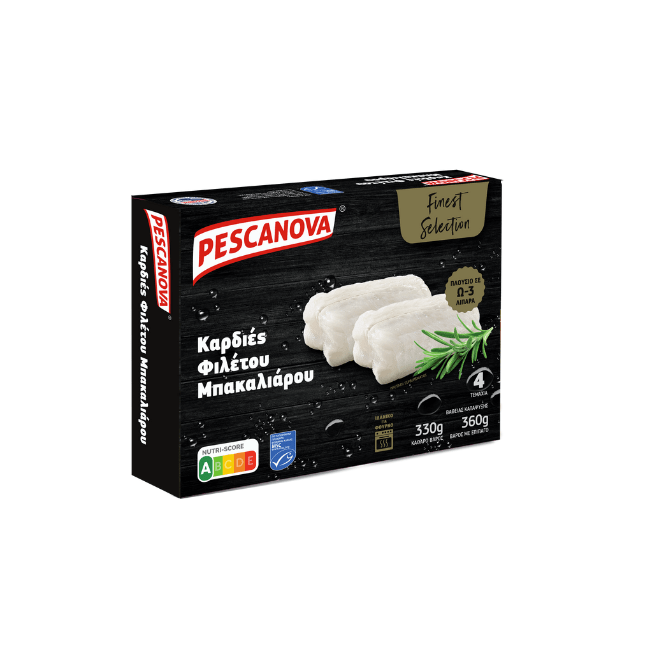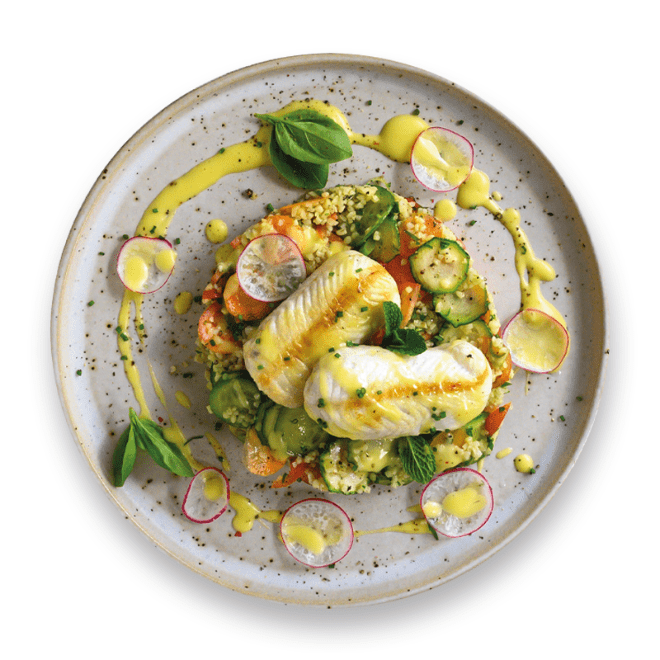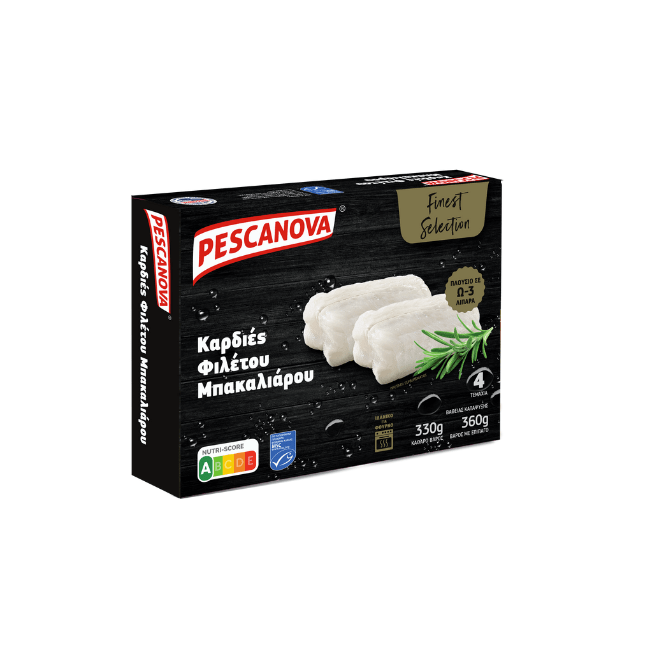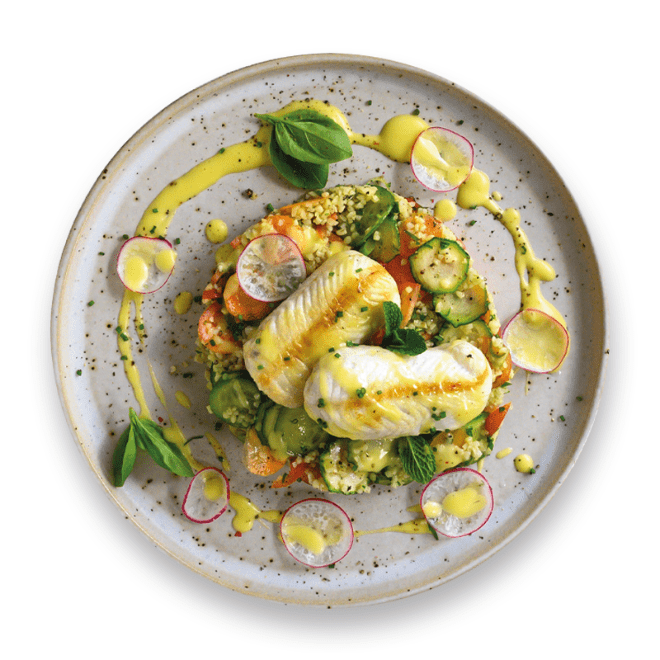 Hake fillets core
Pescanova's elegant hake!
Pescanova presents you a new launch "Finest Selection" that brings us the most elegant taste of the sea.

Enjoy hake fillets core, with their juicy and gentle texture, along with their freshness.
The most elegant and premium hake version that proves how such a tasty fish could accompany all of our lovely moments.
You can cook these fillets easy and in various ways, that are suitable not only for a special meal, but also for your everyday moments.
This product is ideal for the whole family, under the frame of a balanced, and rich in taste nutrition. Pescanova hake fillets core are rich in Omega - 3 fats. Each package contains 4 pieces. They belong to the certified products for sustainable fishing (MSC).
Show their high in value taste and their soft texture, by defrosting them properly.
Pescanova recommends defrosting into the fridge or under cold running water.
1,5g
of which saturates 0,3g