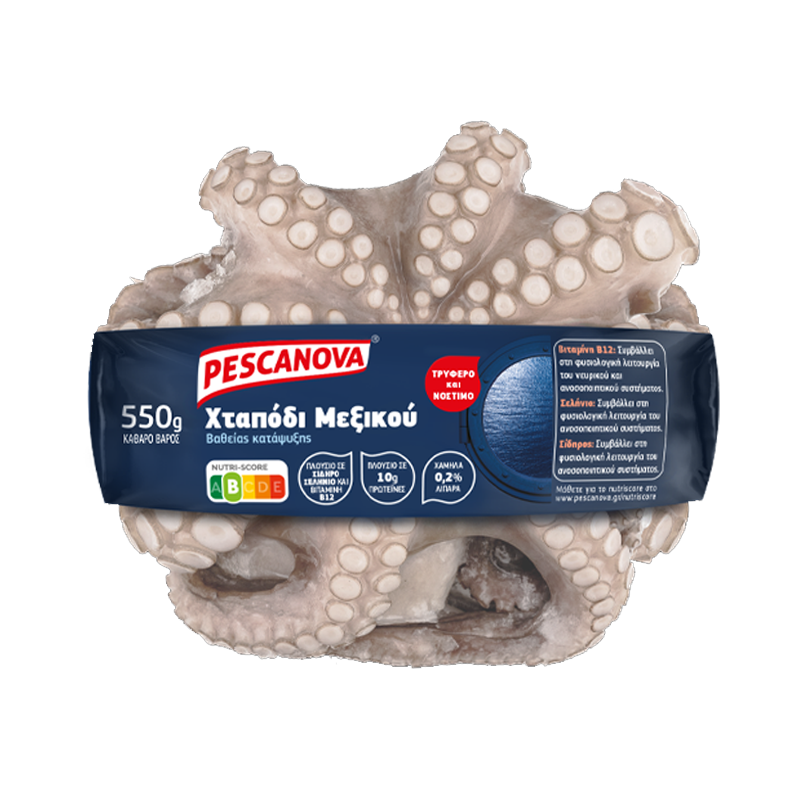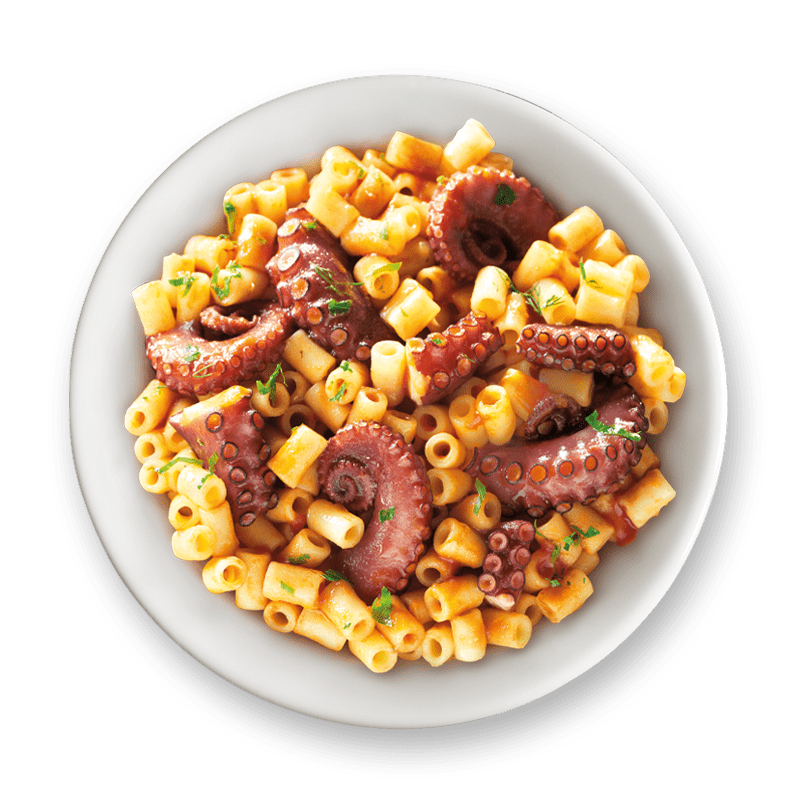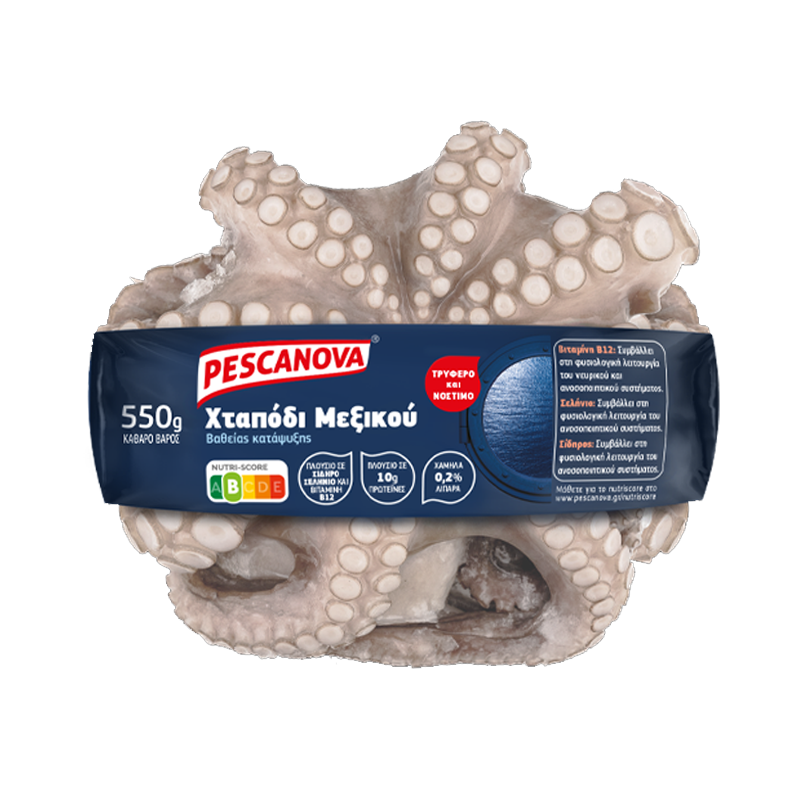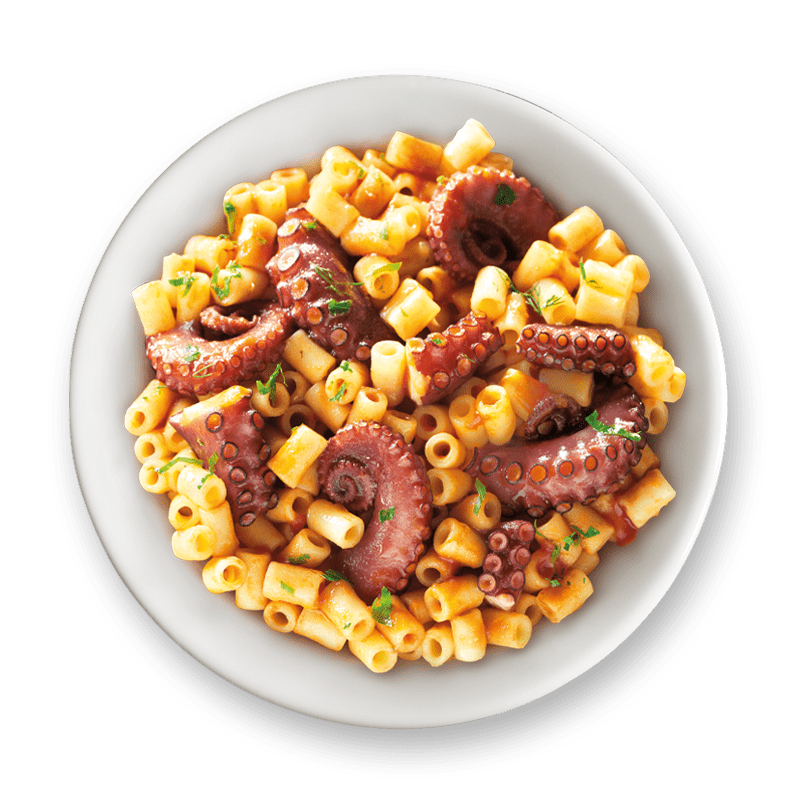 Octopus Mexico
TENDER AND TASTY
Mexican Octopus by Pescanova, is ideal for creating our favorite traditional and modern dishes.
At Pescanova, we catch our octopus, peel them and freeze them with care. This is how we bring your favorite seafood to your kitchen, ready for cooking, but without losing anything of its fresh taste and soft texture.
Pescanova Octopus, tender and delicious, is a source of inspiration for countless recipes of Greek cuisine, but also for new, more imaginative and unexpected creations. We are here to make your favorite seafood an easy reality.
Some Extra Information
Net Weight: 550 g
Fished in the Midwest Atlantic Ocean (FAO 31)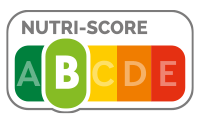 Nutriscore is a nutrition label on the front of the package, that captures on a scale of 5 colors and letters, the nutritional value of the food, in order to help consumers, make more nutritious and healthy choices.
The scale consists of 5 color levels (dark green, light green, yellow, orange and red) accompanied by letters (A, B, C, D and E) , where the A in the frame with the dark green color represents the highest nutritional quality, while the E in the frame with the red color represents the lowest nutritional value.
0.2 g
of which saturates 0 g
0.5 g
of which sugars 0 g