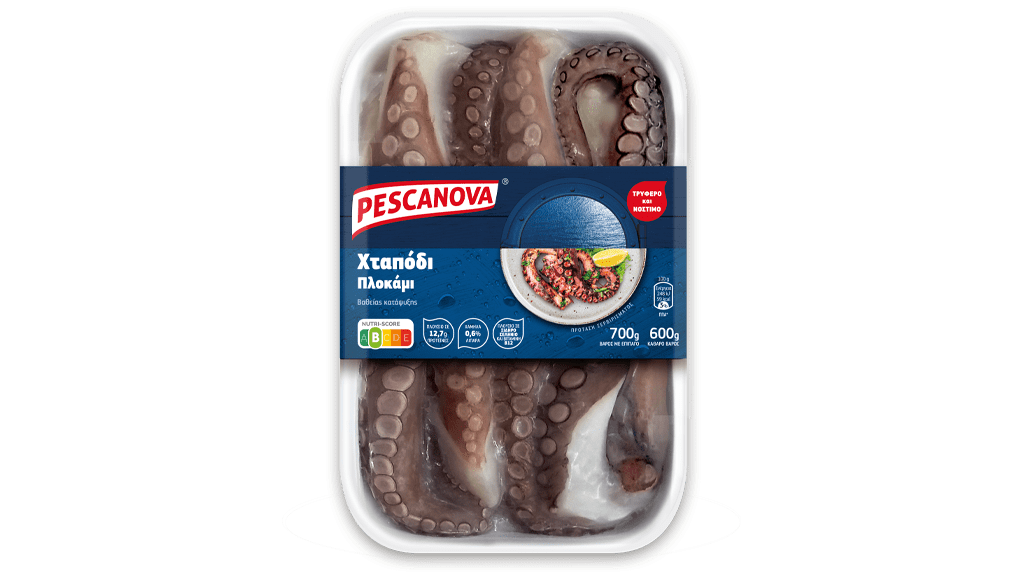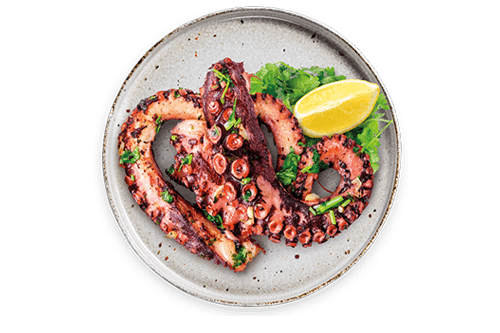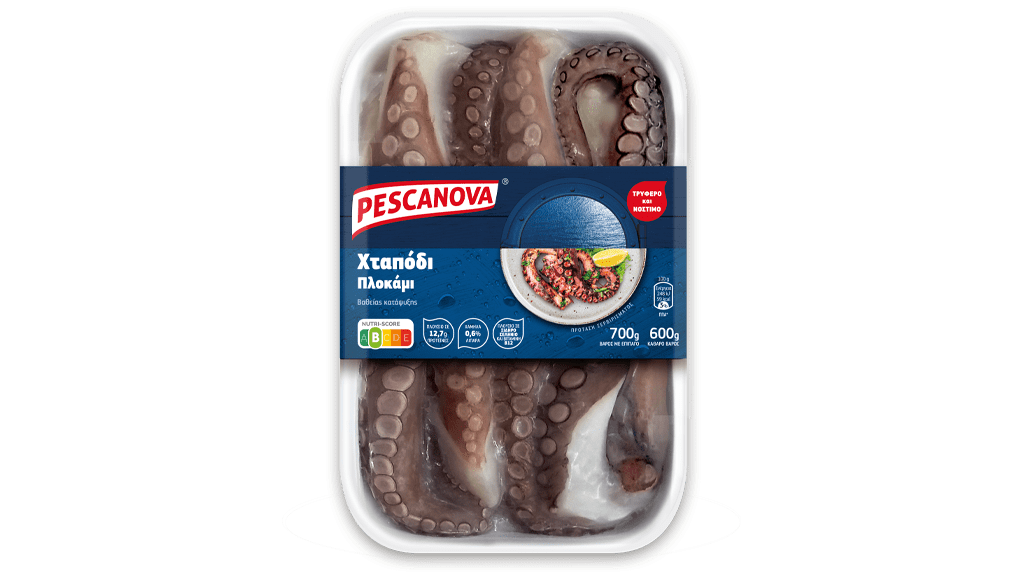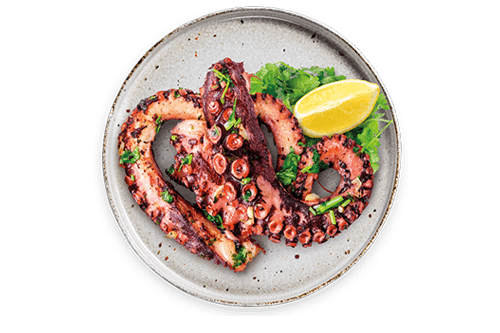 Octopus tentacle
SOFT, TASTY, EXQUISITE!
The octopus tentacle of Pescanova has many outstanding characteristics: It is as soft as you want the octopus to be; it has perfectly round, upright suckers – a trademark of its top quality; and has a taste hard to forget!
Because in Pescanova, we prepare our octopuses with great care: We clean, rub and freeze them while still fresh, in order to offer you top quality and taste. The octopus of Pescanova is also considered a fine food as it is a natural source of protein, yet low in fat.
Select the octopus tentacle of Pescanova for guaranteed taste in the traditional recipes you know and love, as well as in the more alternative ones we have prepared especially for you!
Rich in protein
Low in fat
AND SOME EXTRAS
Net weight: 600g
Caught in the Central Eastern Atlantic Ocean (FAO 34)