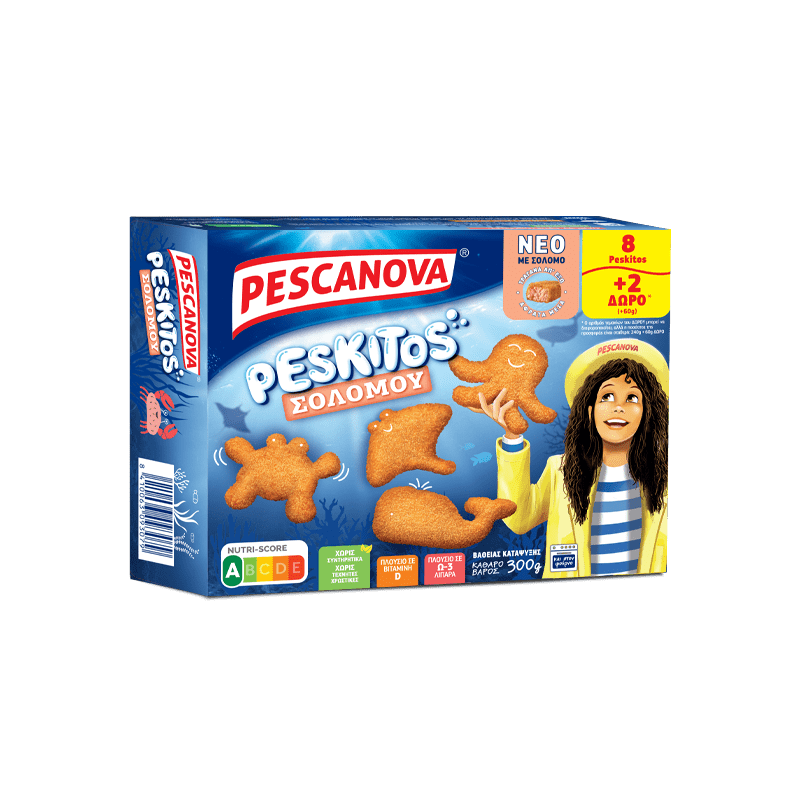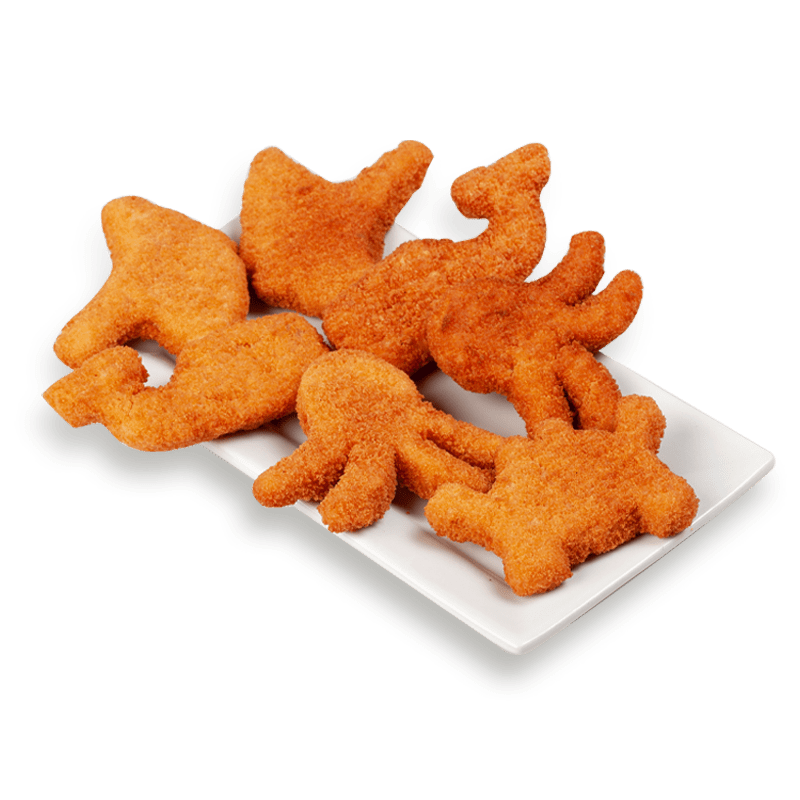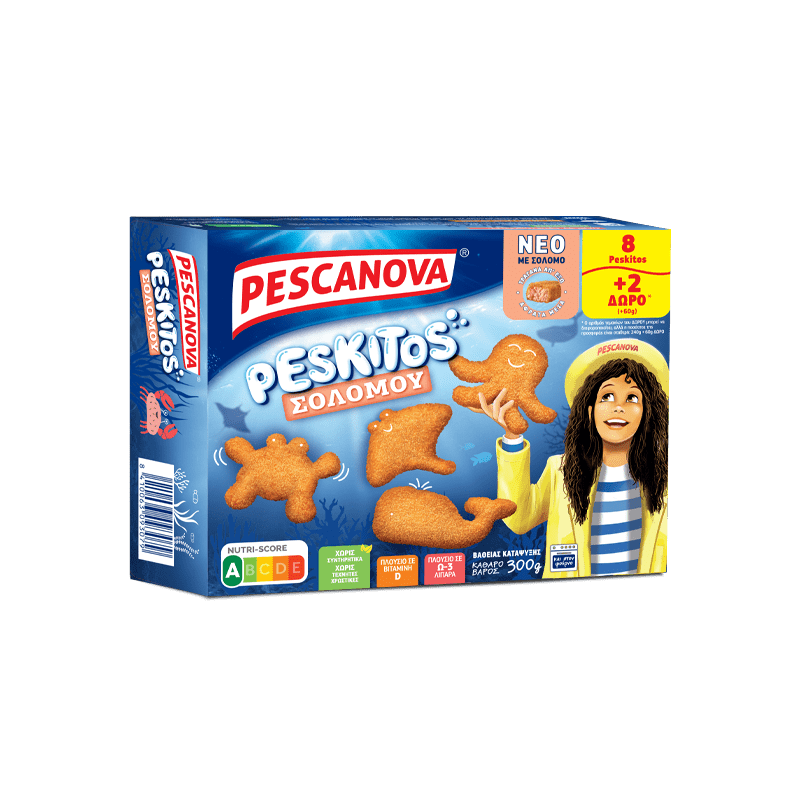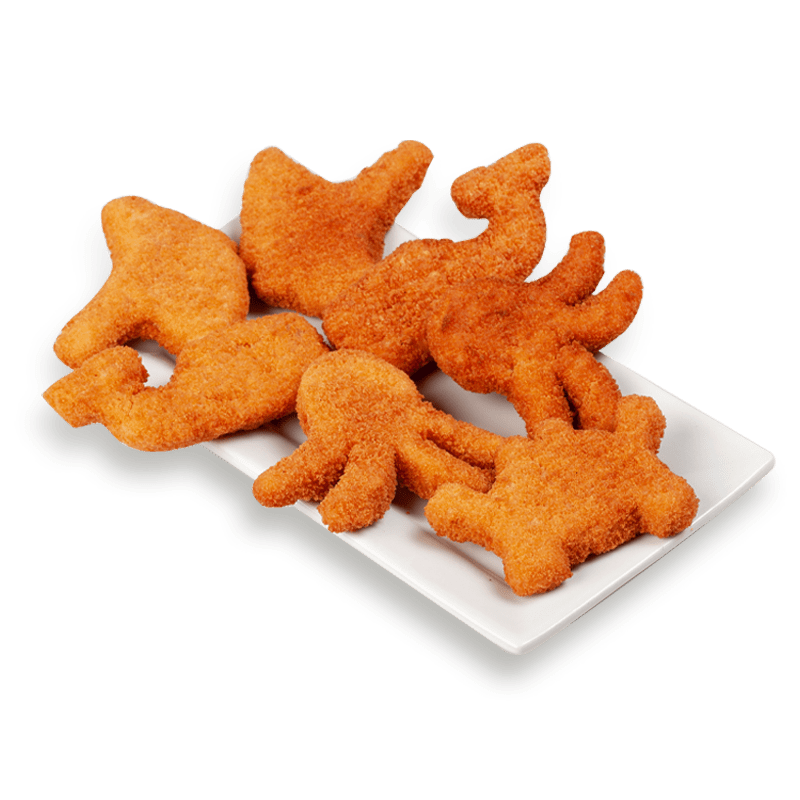 Peskitos Salmon
Breaded salmon bites with shapes from ocean.
Everybody knows how Ω-3 fats that come from salmon are beneficial for children. The main issue was how to offer this nutritional fish to them, under a pleasant way. Now you have your own cute salmon bites, Peskitos Salmon!
With these funny shapes from ocean, peskitos salmon share the nutritional value and joy that our kids want. It is a new and innovative way to attract their interest for the ocean world, helping our little friends to love salmon and enjoy their benefits.
Peskitos salmon are crunchy from the outside and fluffy on the inside, and they can be prepared easy and fast, and even remain crunchy if you bake them in the oven. They have no preservatives and artificial stain, rich in Ω3 - fats and vitamin D. This is why, mothers trust us, and kids love them!
And some extras
Net Weight: 300g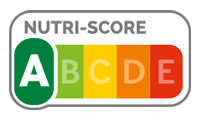 Nutriscore is a nutrition label on the front of the package, that captures on a scale of 5 colors and letters , the nutritional value of the food, in order to help consumers make more nutritious and healthy choices.
The scale consists of 5 color levels (dark green, light green, yellow, orange and red) accompanied by letters (A, B, C, D and E), where the A in the frame with the dark green color represents the highest nutritional quality, while the E in the frame with the red color represents the lowest nutritional value.
13,3g
of which saturates 1,8g
23,6 g
of which sugars 1,9g