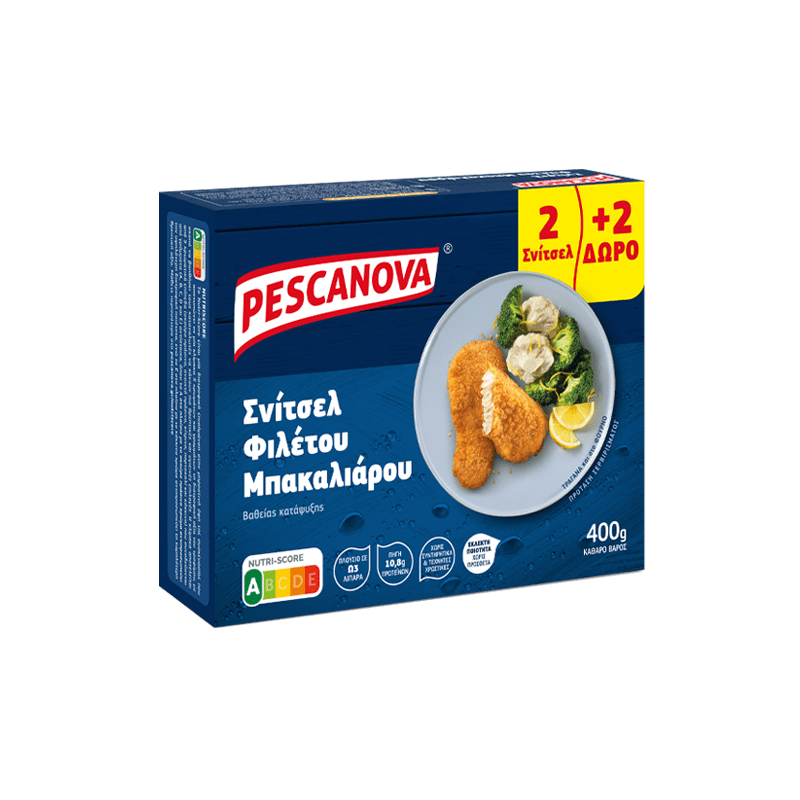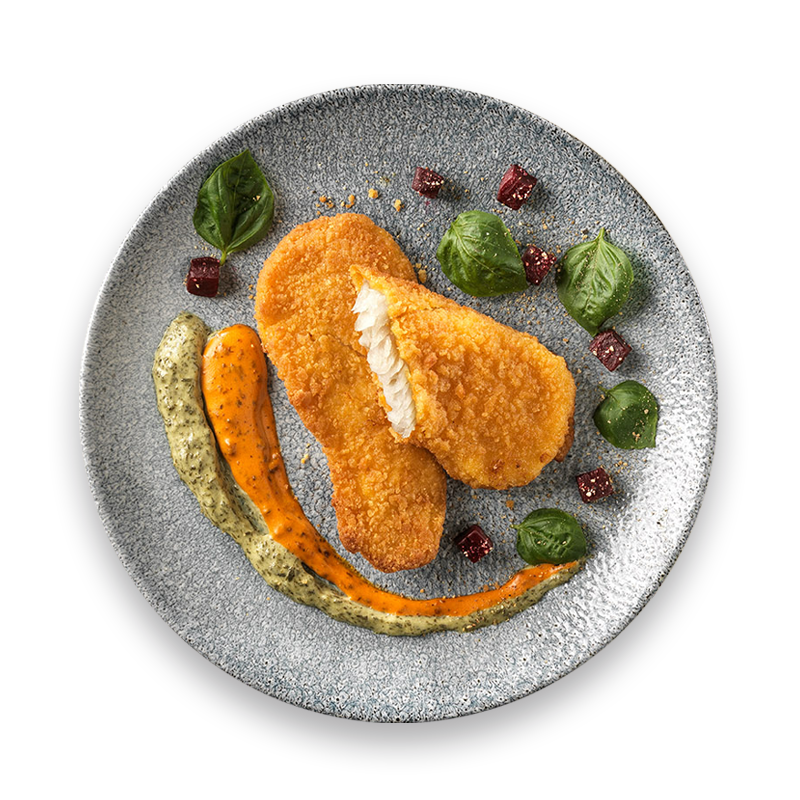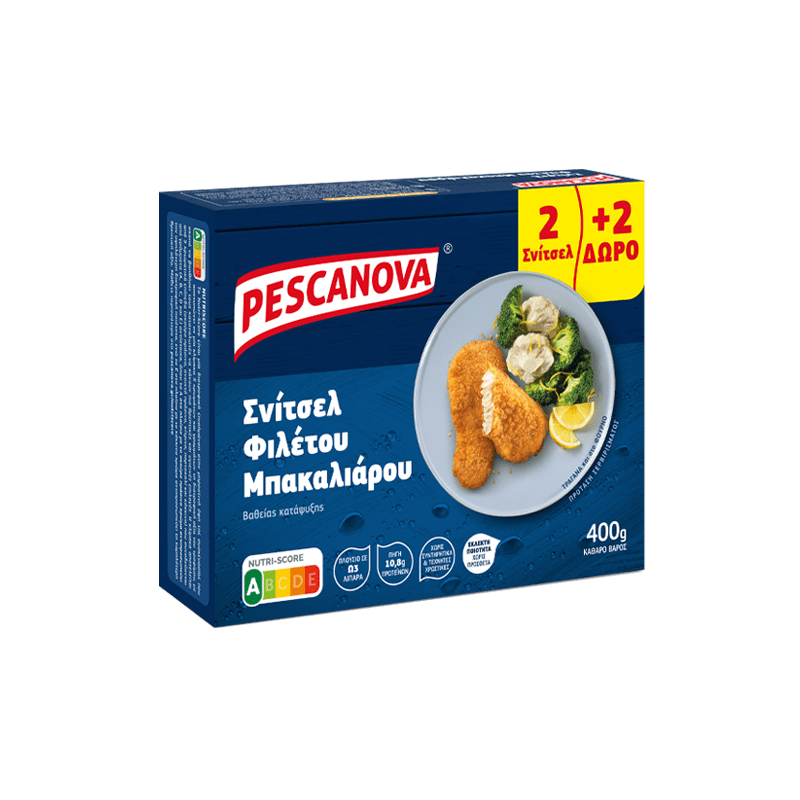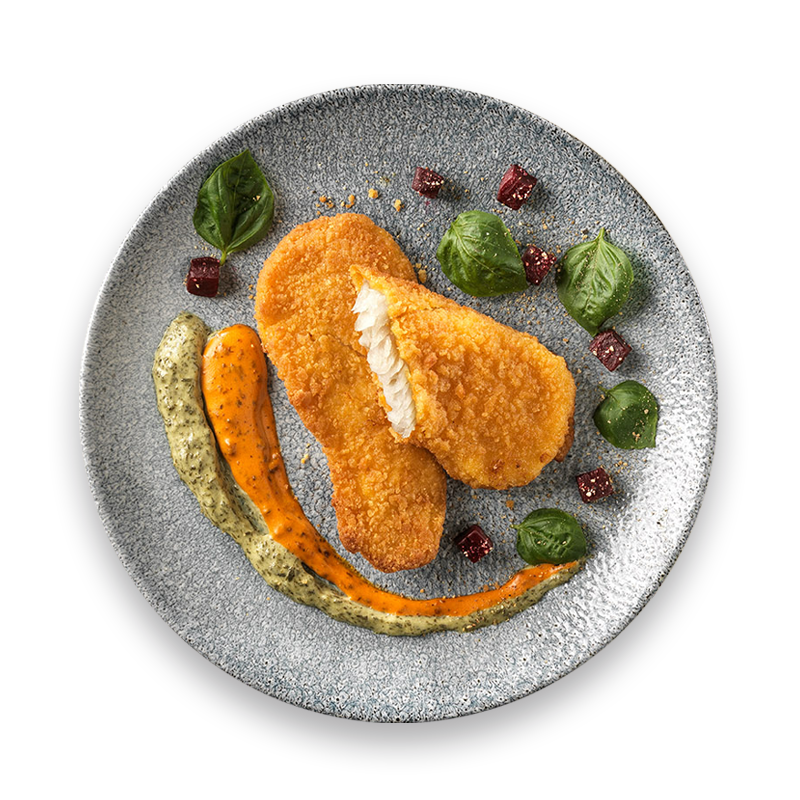 Schnitzel hake fillet
IT IS TRUE! SCHNITZEL HAKE FILLET HAS OMEGA - 3!
Deep frozen fillets from hake fillet block, oval shaped by high pressure process with a lemon flavored breaded coating!
It is easy, very tasty and contains high nutrition value because of our fish. We combined the great value of Omega - 3 and hake proteins and we present to you an innovative product that will blow your mind!
Do you want to try it?
And some extras
Net weight: 400g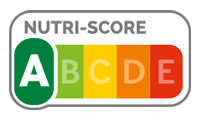 Nutriscore is a nutrition label on the front of the package, that captures on a scale of 5 colors and letters , the nutritional value of the food, in order to help consumers make more nutritious and healthy choices.
The scale consists of 5 color levels (dark green, light green, yellow, orange and red) accompanied by letters (A, B, C, D and E) , where the A in the frame with the dark green color represents the highest nutritional quality, while the E in the frame with the red color represents the lowest nutritional value.
9.3 g
of which saturates 1.1 g
17.0 g
of which sugars 0.7 g