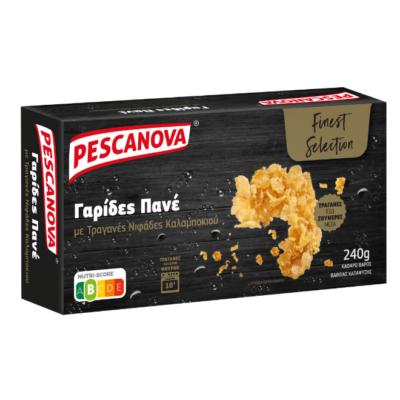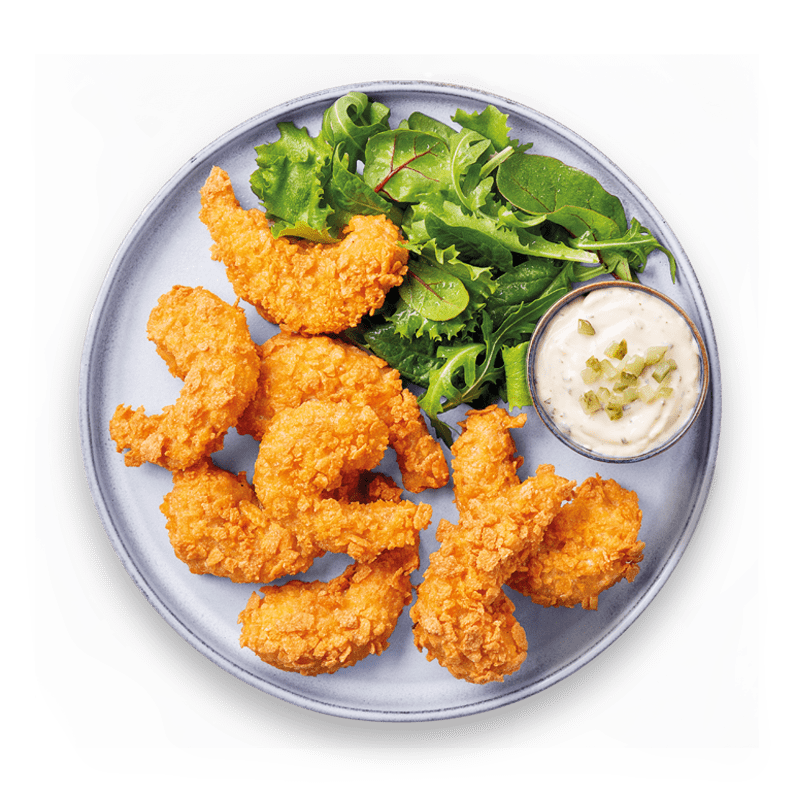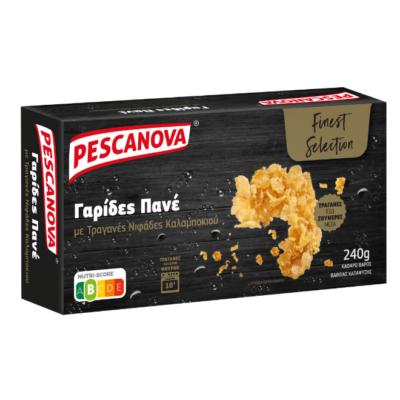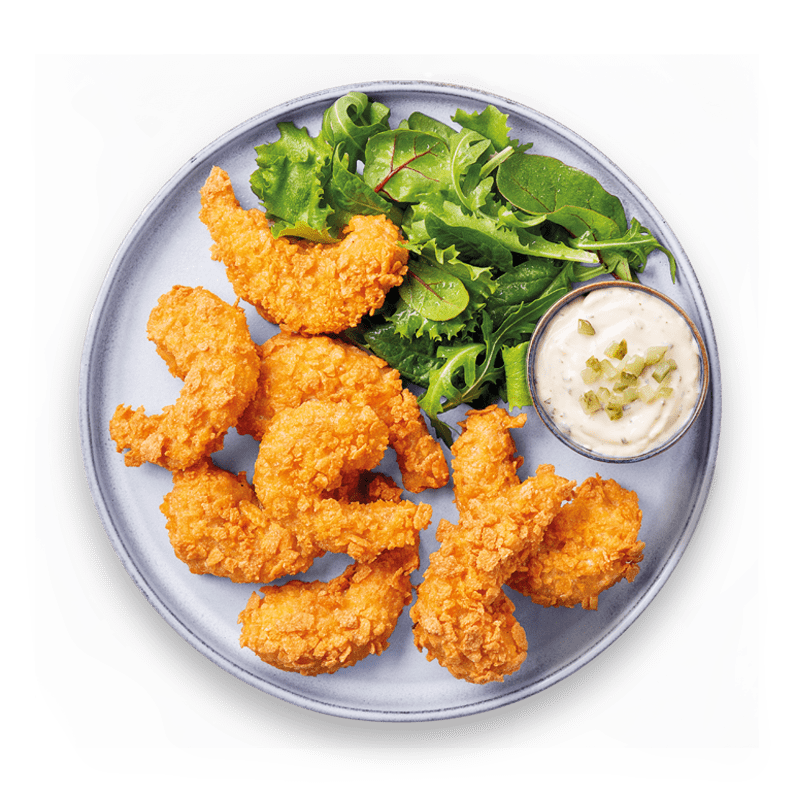 Shrimps pane
Our favorite Pescanova shrimps are dressed up with crunchy coating of corn flakes, for the most amazing sea taste that you have ever tried!
Juicy shrimps and coating that remains crunchy even if you bake them in oven. Shrimps pane are not just a tasteful option, but also a great nutritional recommendation, since they are high in protein with low sugars.
They are an ideal meal for everyday consumption, and a great way to impress the people you care about. Discover many ways to cook them.
AND SOME EXTRAS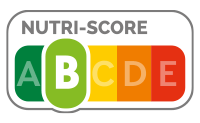 Nutriscore is a nutrition label on the front of the package, that captures on a scale of 5 colors and letters , the nutritional value of the food, in order to help consumers make more nutritious and healthy choices.
The scale consists of 5 color levels (dark green, light green, yellow, orange and red) accompanied by letters (A, B, C, D and E) , where the A in the frame with the dark green color represents the highest nutritional quality, while the E in the frame with the red color represents the lowest nutritional value.
10.5 g
of which saturates 1.3 g
23.0 g
of which sugars 0.6 g