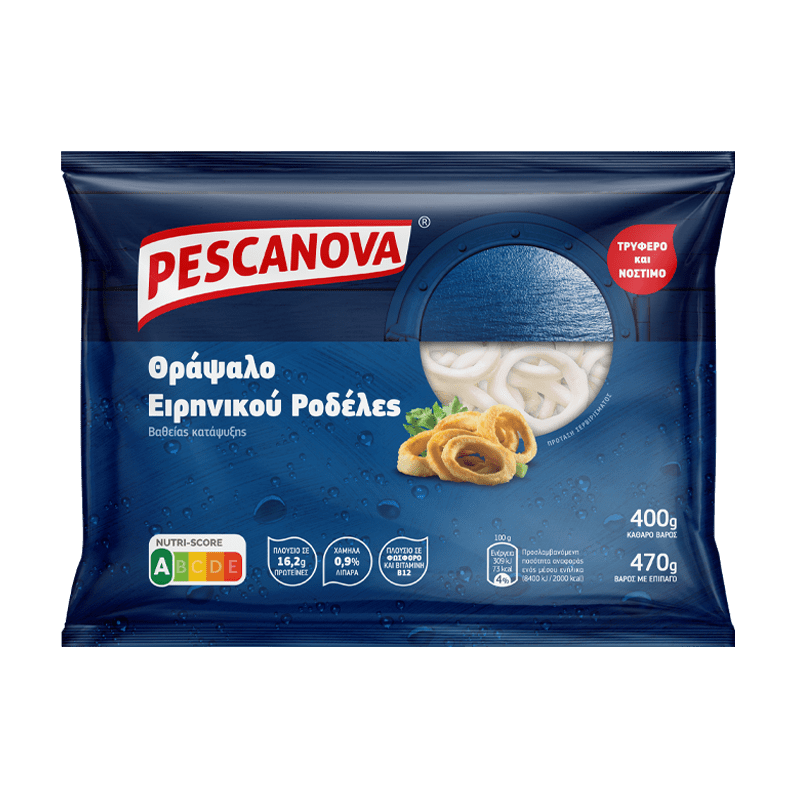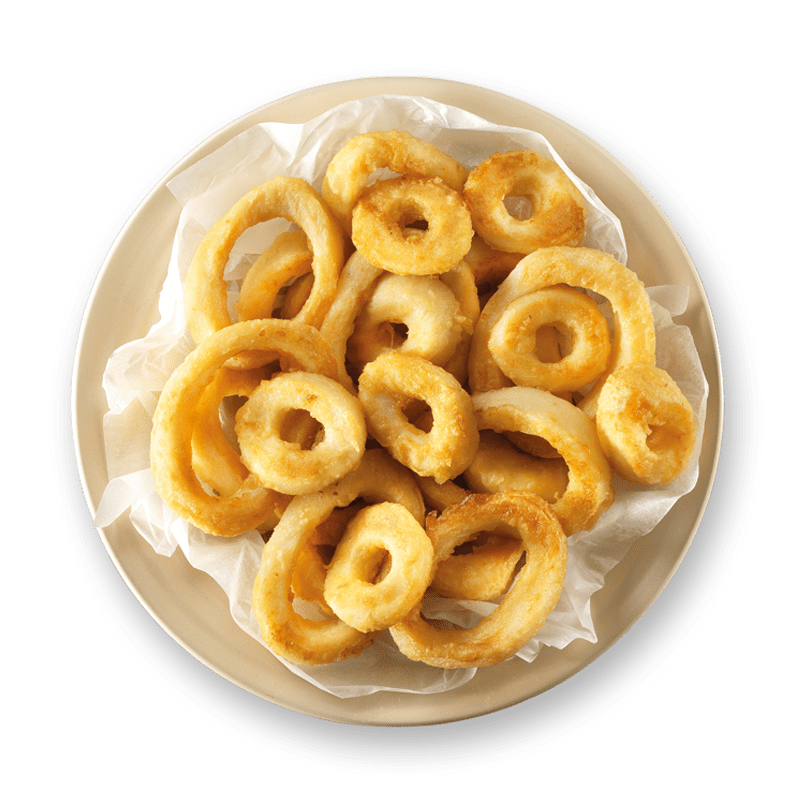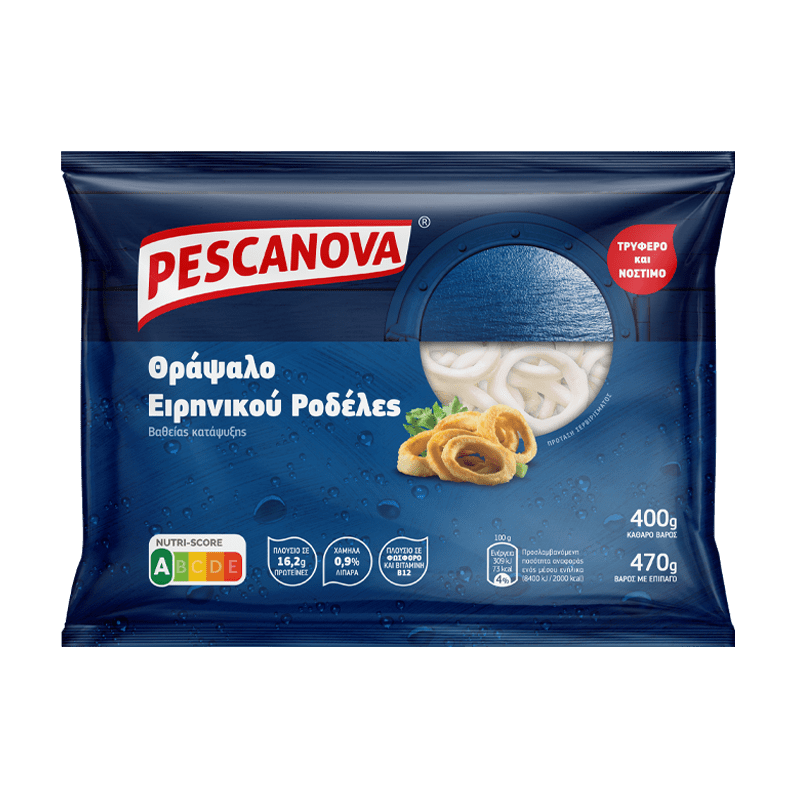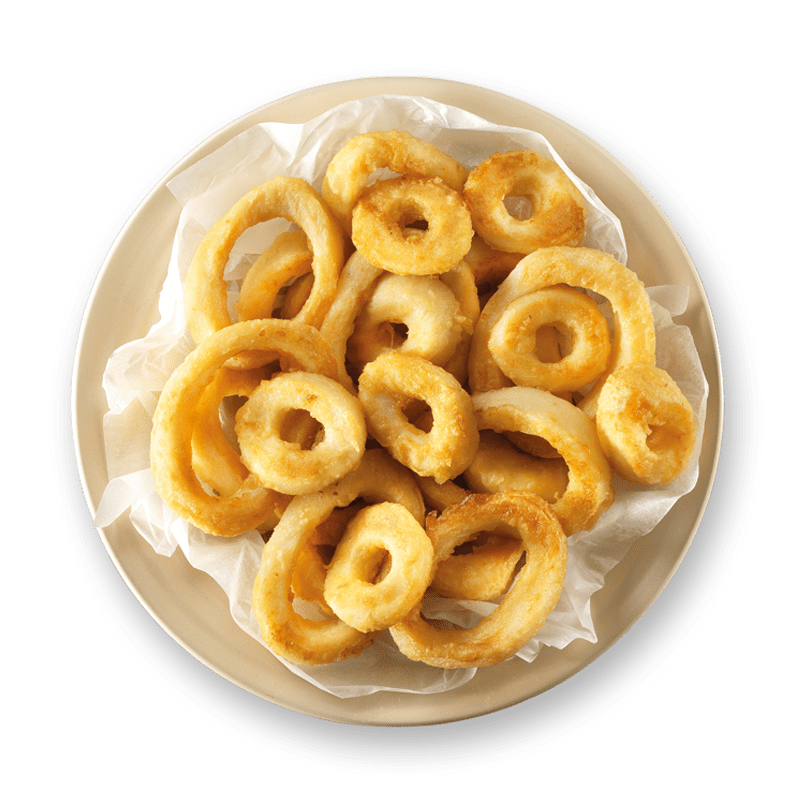 Giant Squid Rings
Yummy!
Giant Squid Rings are the most beloved seafood product for kids and adults!
Pescanova selected for you, its best squids, so that you can enjoy easily, a tasty and very healthy meal. It is individually quick frozen, so that you can enjoy all of its high nutrition value.
And some extra
Net Weight: 400 g
Caught in Southeast Pacific Ocean (FAO 87)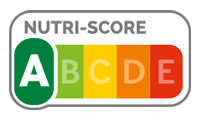 Nutriscore is a nutrition label on the front of the package, that captures on a scale of 5 colors and letters , the nutritional value of the food, in order to help consumers make more nutritious and healthy choices.
The scale consists of 5 color levels (dark green, light green, yellow, orange and red) accompanied by letters (A, B, C, D and E) , where the A in the frame with the dark green color represents the highest nutritional quality, while the E in the frame with the red color represents the lowest nutritional value.
0.9 g
of which saturates 0 g