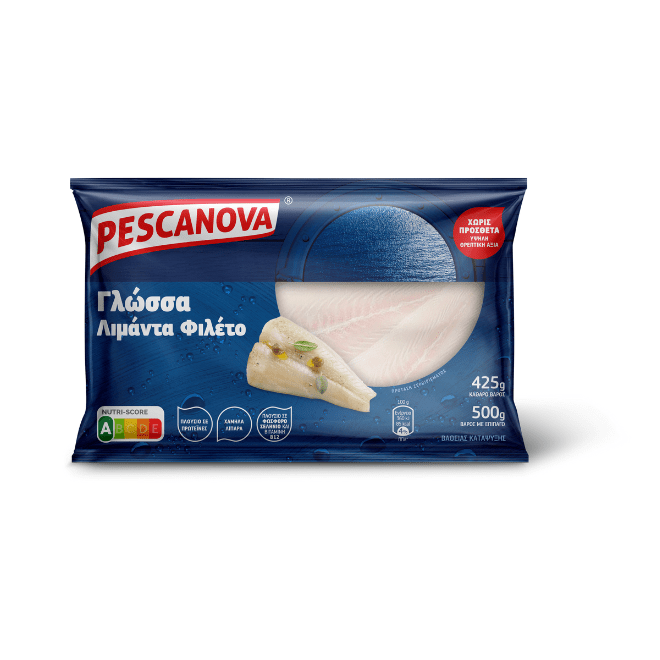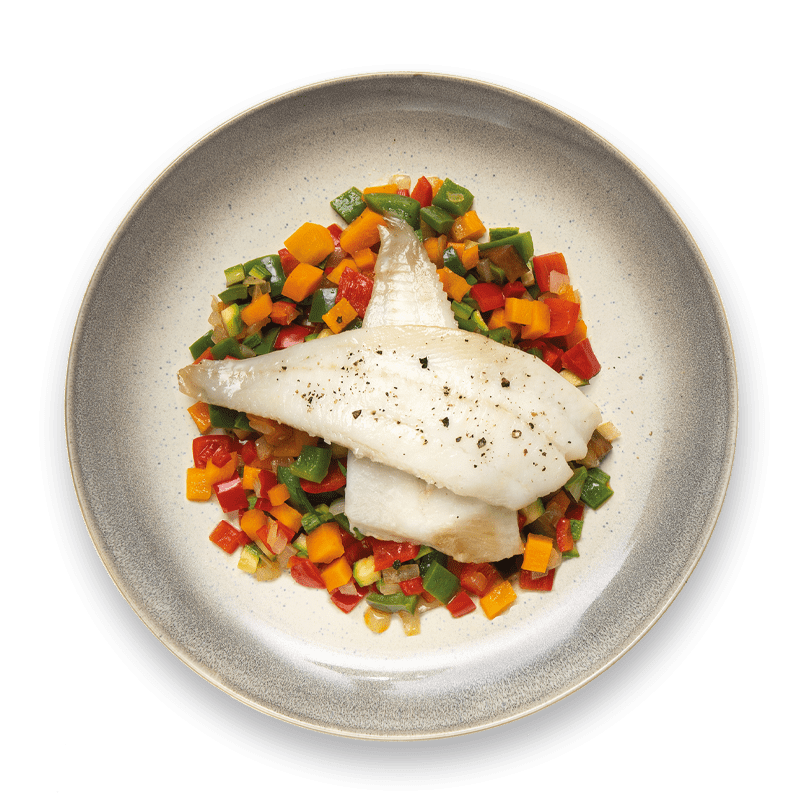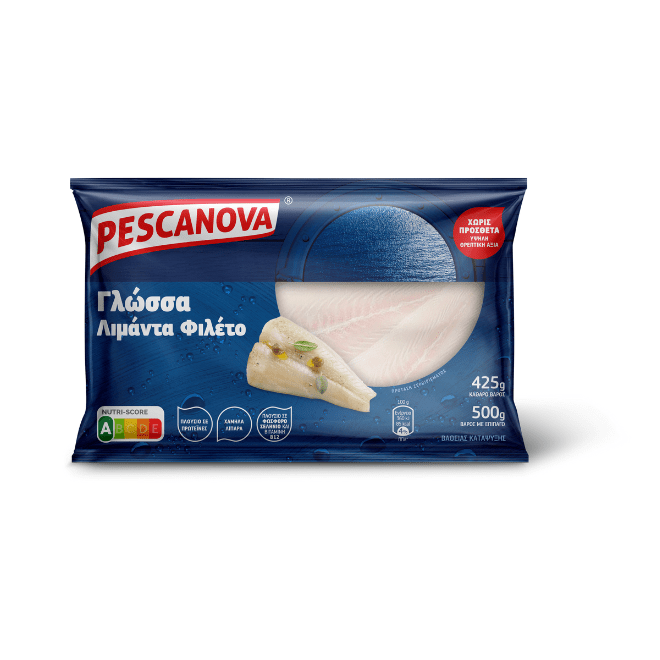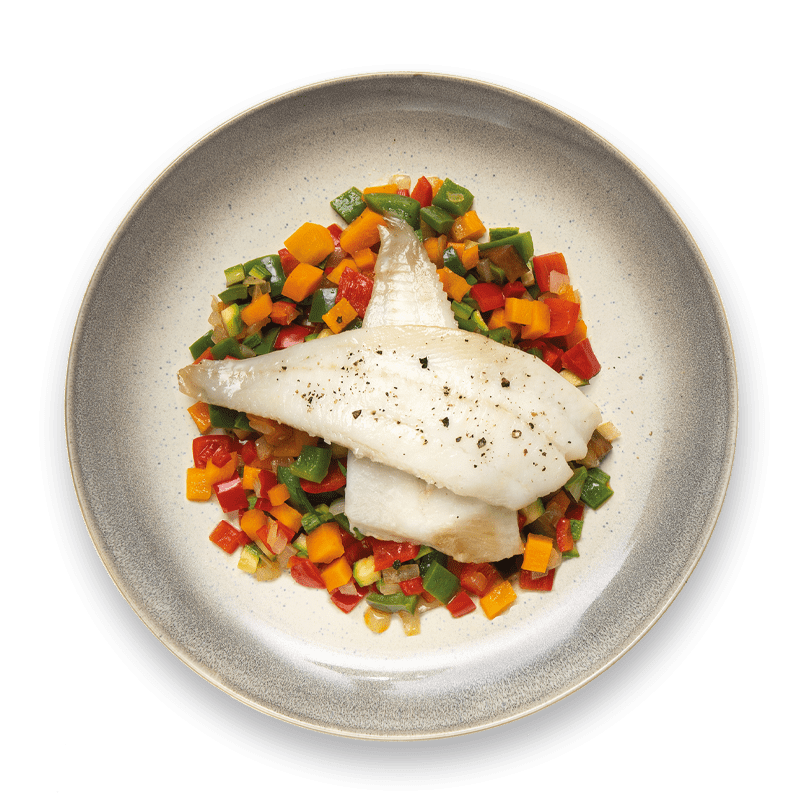 Yellowfin Sole Limanda Fillet
SPEAKING OF…FRESHNESS!
Our sole is a supreme quality fillet, meticulously selected to be simply the best. It has no additives and preservatives and is skinned and deboned with great attention.
Pescanova sole brings the highest nutritional value of protein to your plate, along with the freshness of the sea to your table. Its fine taste and tender texture make it a kids' favorite, while it is ideal either for fried and typical dishes or for more creative and original recipes. Try our recipes with Pescanova sole fillet and experience its freshness yourself!
AND SOME EXTRAS
Net weight: 500g
Caught in the Pacific Ocean (FAO 67)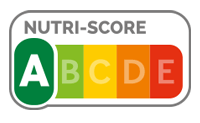 Nutriscore is a nutrition label on the front of the package, that captures on a scale of 5 colors and letters , the nutritional value of the food, in order to help consumers make more nutritious and healthy choices.
The scale consists of 5 color levels (dark green, light green, yellow, orange and red) accompanied by letters (A, B, C, D and E) , where the A in the frame with the dark green color represents the highest nutritional quality, while the E in the frame with the red color represents the lowest nutritional value.
1.0 g
of which saturates 0 g