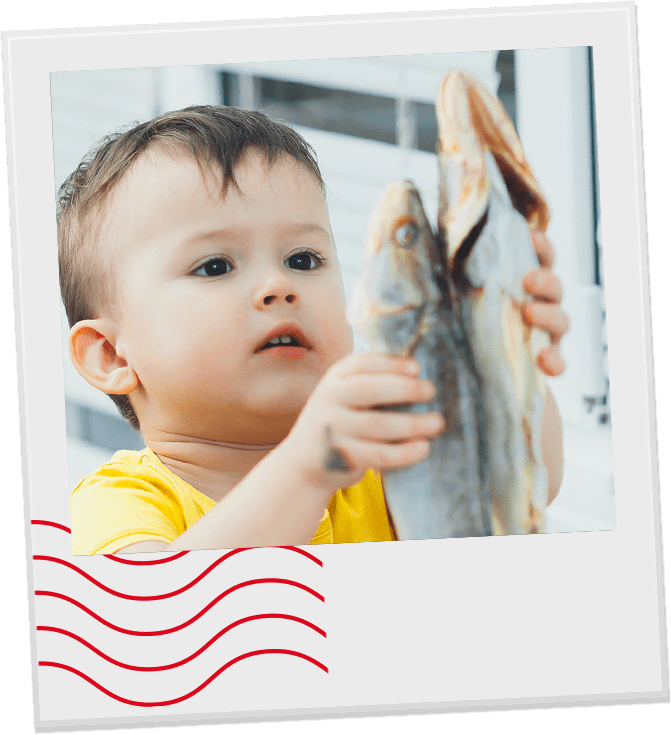 It is very important to follow a healthy diet during childhood. At this age, the eating habits acquired are usually maintained throughout adult life.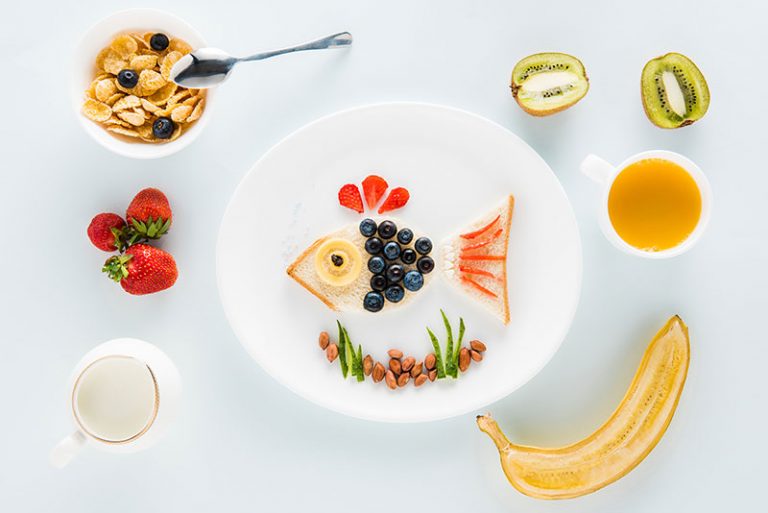 During this period, it is essential to offer children all necessary nutrients for their organism to grow healthy. Moreover, it is important to ensure a sufficient energy intake, so that children can cope with their everyday mental and physical activities, such as school and sports.
School and family play a fundamental role in the shaping of children's present and future nutrition. At this age, children are imitating others and, thus, adults-role models (e.g. teachers, relatives) can contribute to the shaping and adoption of healthy eating habits during childhood that will help children throughout their adult life.
THE IMPORTANCE OF FISH FOR CHILDREN
Throughout childhood, it is important to achieve a regular consumption of fish to make the most of its multiple health benefits.
A sufficient protein intake is crucial during childhood and fish is an excellent source of high-value protein.
Fish provides good fats thanks to the EPA & DHA Omega-3 it exclusively contains.
Fish is a rich source of vitamins, such as vitamin V12, and minerals, such as phosphorus and selenium.
DIETARY TIPS
The daily diet of children must include food from all food groups.
Three portions of fruit must be consumed every day.
Three to four portions of fish must be consumed every week, interchanging between white-meat fish and dark-meat fish.
The consumption of snacks, baked goods and refreshments should be avoided, encouraging, instead, the consumption of fruit and vegetables.
Exercise on a daily basis is important for an active lifestyle from early in life.
A full breakfast could minimize the danger of excess weight or obesity, while having a positive impact on the mental and physical performance of children.

FRESHNESS HAS A TASTE. WILL YOU TRY?
Tasty, healthy dishes that keep the freshness of the sea intact