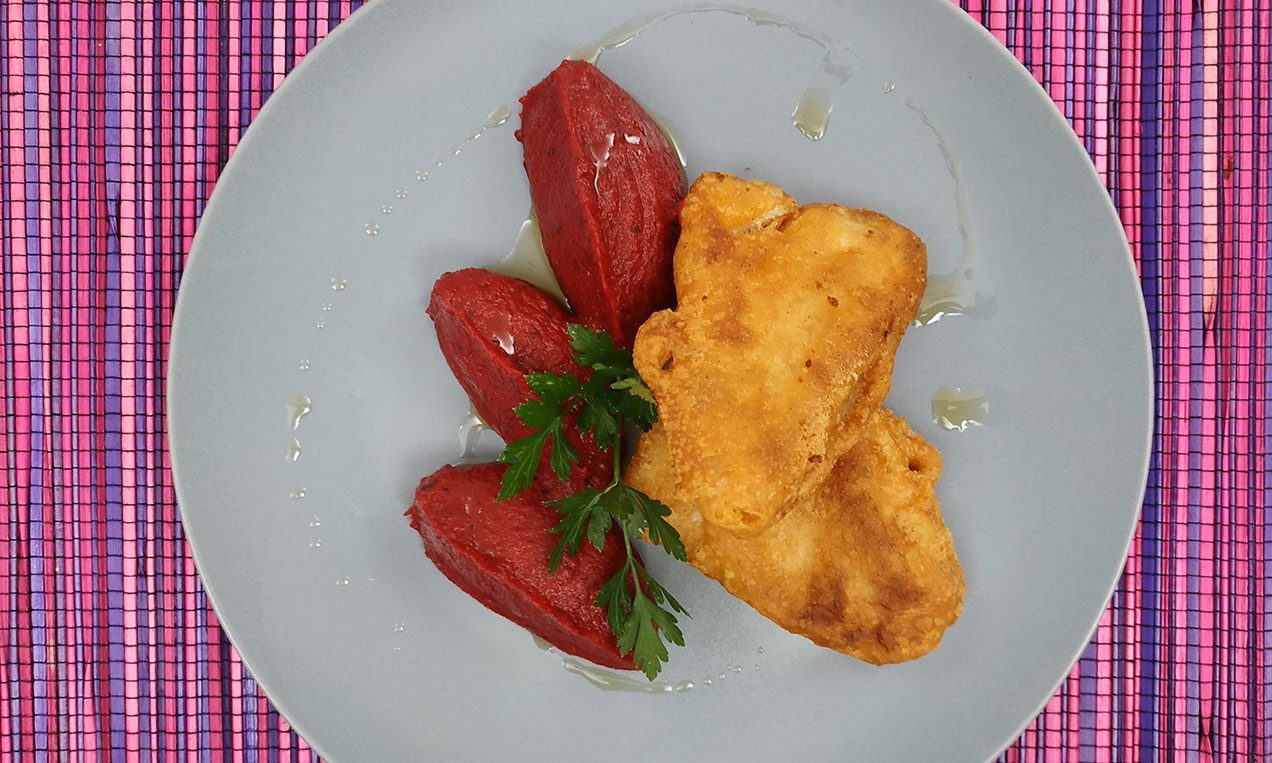 Recipes Πανέ
Fried Hake In Beer Batter And Beetroot Skordalia

30-60 min

Intermediate
For the batter
In a mixing bowl, we combine the beer, water, flour, baking powder, lime zest, sugar, salt and pepper until smooth. We put the batter in the fridge to rest and, in the meanwhile, we prepare the beetroot skordalia.
For the beetroot skordalia
In a mixer, we blend the beetroots and potatoes along with the garlic, vinegar and olive oil and combine until smooth. We season to taste and add the finely chopped parsley.
For the hake
We cut the hake as preferred. We dust the fish with flour, salt and pepper. In a deep pan, we pour olive oil and, at the same time, we coat the hake fillet rolls with the batter. Then, we fry until golden brown and serve.

Recipe for 4 people
Ingredients:
1 pack Pescanova hake fillet roll
400g pre-boiled beetroots
2 boiled potatoes
3 garlic cloves
3 tbsp vinegar
salt, pepper
olive oil
3 tbsp parsley
165ml beer
150ml water
160g all-purpose flour
180g corn flour
1 ½ tsp baking powder
zest of 1 lime
sunflower oil, for frying
2 tbsp parsley, finely chopped