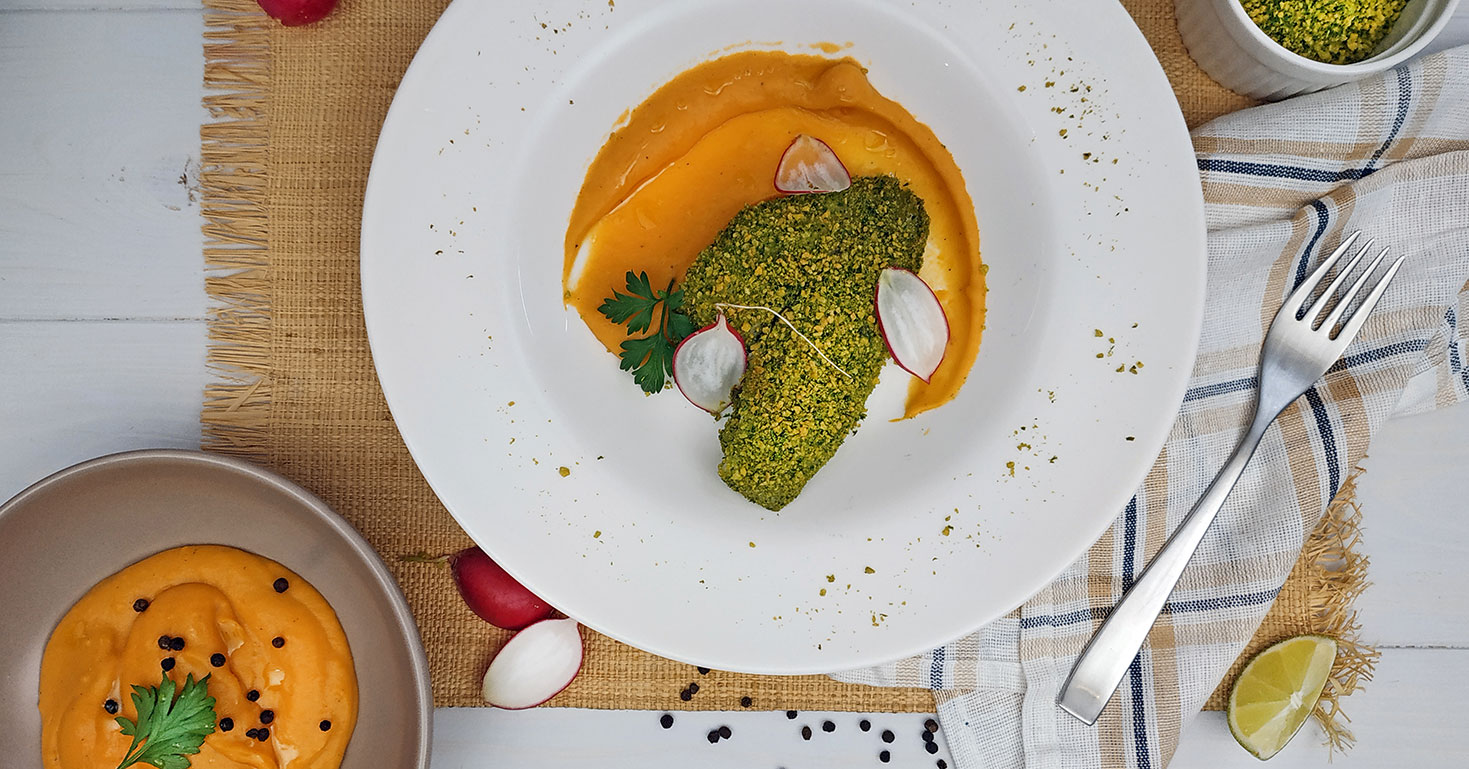 Recipes Flounder
Oven-Baked Sole In Cereal Crust With Sweet Potato Mash

30-60 min

Intermediate
For the crust
In a blender, we toss in the cereals and parsley and mix until powdered; we add the zests. We rub the fish with olive oil, sprinkle with salt and pepper and cover with a layer of crust. We repeat on another fish fillet and prepare the sandwiches. On a baking tray layered with parchment paper, we put the fish sandwiches and bake in a preheated oven at 200 °C for 12 minutes.
For the sweet potato mash
In a pan, we sauté in olive oil the diced sweet potato, potato and carrot. We cover with hot water and boil for 14 minutes. Using a stick blender, we mash the potatoes and the carrot, combine with the butter and season to taste.

Recipe for 4 people
Ingredients:
1 pack Pescanova sole Limanda fillet
120g corn flakes
zest of 1 orange
zest of 1 lemon,zest of 1 lime
30g parsley leaves
olive oil
900g orange sweet potatoes, diced
300g potatoes, diced
100g carrots, diced
40g butter
Salt
pepper