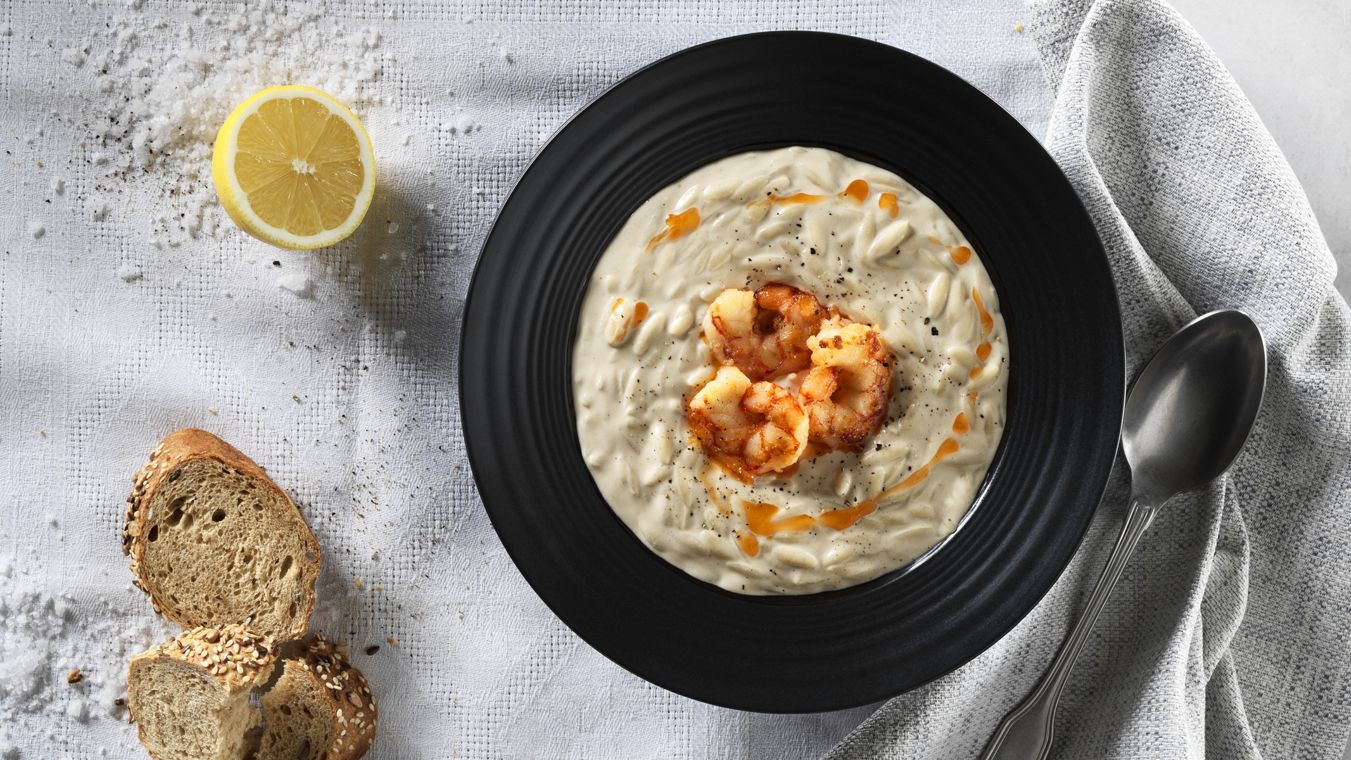 Recipes Easy
Tahini soup with shrimps

30 min

Beginner
In a saucepan, we bring water to boil. We add salt and then the orzo; we cook until soft.
In a bowl, we mix the tahini with the lemon juice and thin it out by adding a bit of the water where the orzo is boiling.
We pour the tahini mix in the saucepan, while stirring; we let it boil for 3 minutes.
We take off the heat and serve in plates.
At the same time, in a pan, we heat the olive oil with the cayenne pepper and brown the shrimps for a few minutes, while flipping them, until golden brown.
We sprinkle with salt and serve 3 shrimps on each tahini soup plate, along with some of the olive oil from the pan.
We indulge into the dish hot!

Recipe for 4 people
Ingredients:
1 pack of shell Pescanova without shell
50 ml olive oil
A little cayenne pepper
1 liter of water
250 gr. thick barley
250 gr. tahini
Juice of 3 lemons
Salt, pepper