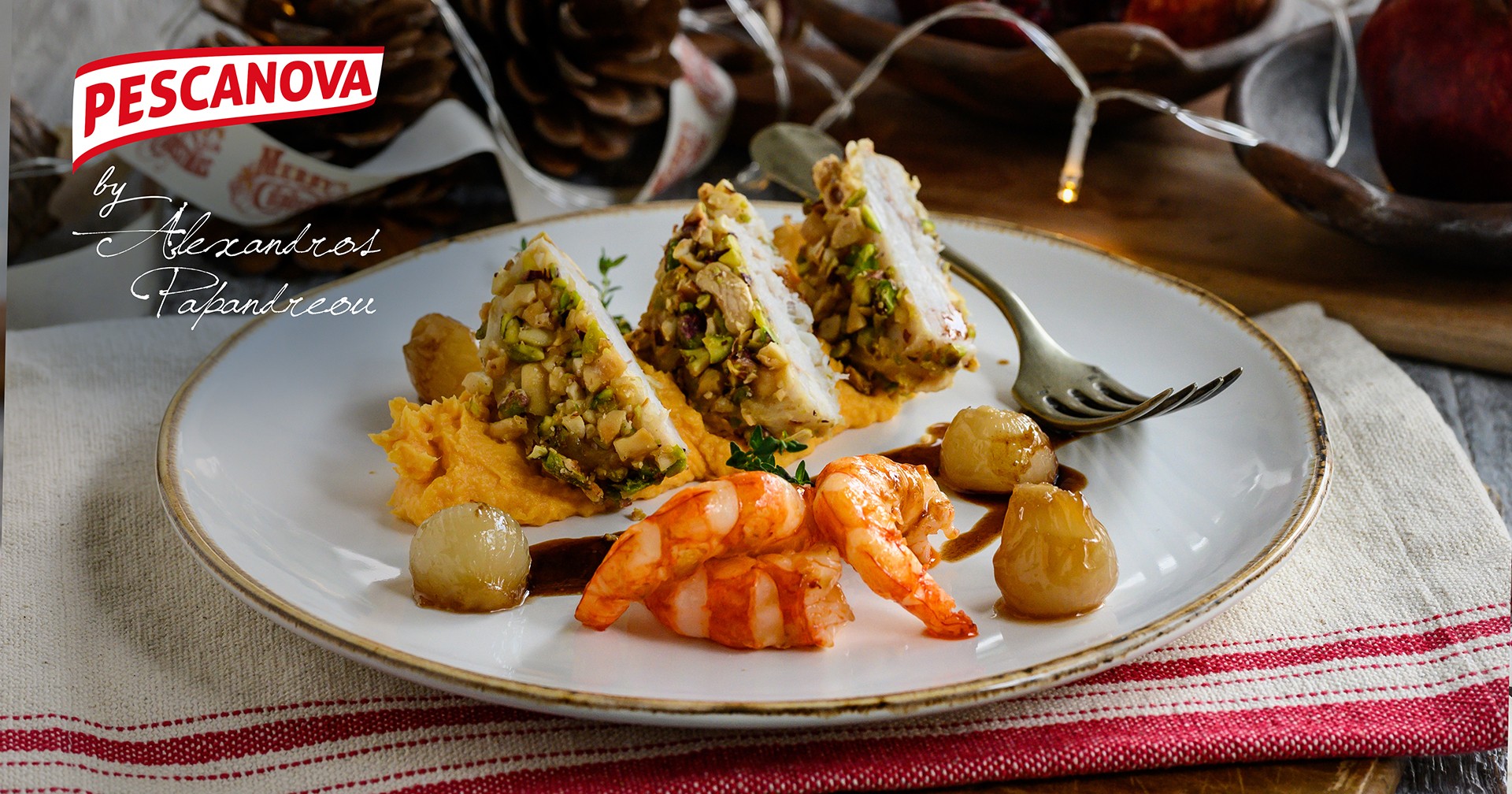 Recipes Εορταστικές
Breaded cod with nuts, and prawns, mash sweet potatoes and caramelized onions

60 min

Beginner
Put a non – sticky frying pan on strong fire, add onions with brown sugar, butter and lukewarm water, until it covers almost the onions. Sprinkle with salt and cover with non – sticky paper, that you have already cut in a round shape, like the inner diameter of the frying pan.
Keep the onions on fire until they boil and afterwards low the fire. Then, remove the non – sticky paper and let them boil, until liquids are evaporated.
When liquids are evaporated totally, then kindly mix the onions until they caramelized the brown sugar. 
For mash potatoes:
Cut sweet potatoes and potatoes at 4 and after in thin slices and put them on a non – sticky pan. Add 100ml water, cover it with foil and bake in pre heated oven at 180C for 35 – 40 minutes, until sweet potatoes go soft, but without get colored.
When all potatoes are ready, withdraw them from the pan, put them into a smaller pot, add butter with milk cream, salt and pepper. Afterwards, smash them until their texture is mashed.
Cut the nuts into big, thick pieces: almonds, hazelnuts, pistachios and Cassius.
In 3 different bowls, add flour, eggs and nuts mix.
Put hake fillet roll, sparkle with salt and pepper, cover them with flour, then with eggs, and at the end with nuts mixture.
Place breaded hake fillet roll in a small pan, covered with a non – sticky paper and bake at 200C for 10 – 12 minutes. 
For prawn:
Place a big non – sticky frying pan on strong fire, until it is really warmed up and add 4 olive oil spoons.
Sauté prawn for 2 – 3 minutes, sparkling with salt and pepper.
Add shrimp broth into a frying pan and boil it.
Once broth is boiled, add the butter and keep mixing them all until they are melted, and sauce is thick. At the end, add lemon juice and withdraw it from fire.
Cut breaded hake fillets in the middle and serve in big individual plates. First add mash potatoes, on top of it add hake fillets and on top of all the caramelized onions, prawn, shrimp sauce and fresh thyme.

Recipe for 4 people
Ingredients:
6 hake fillet rolls Pescanova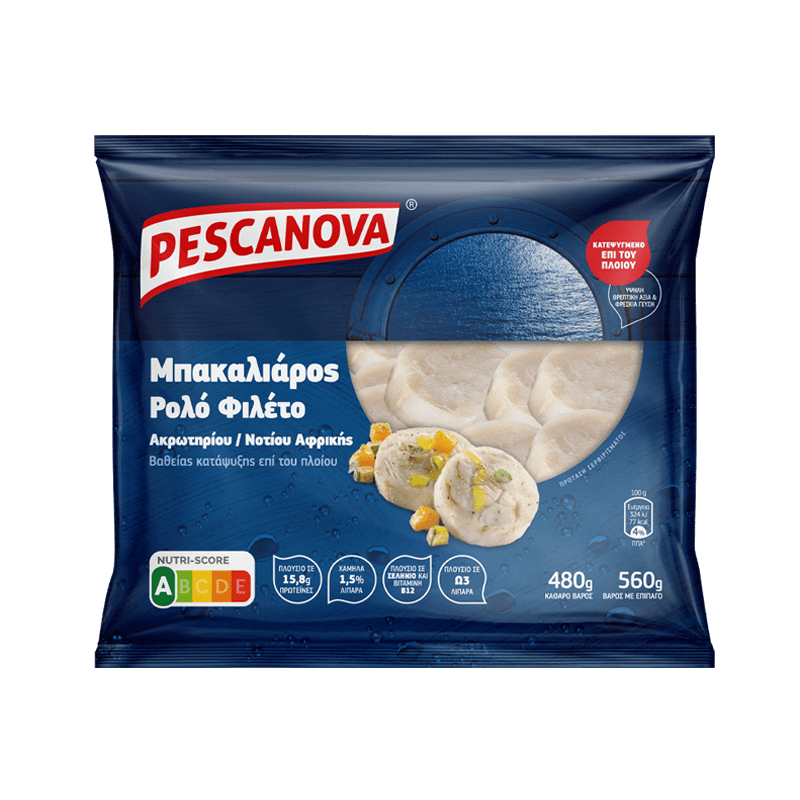 12 Pescanova Shrimps Prawn Argentina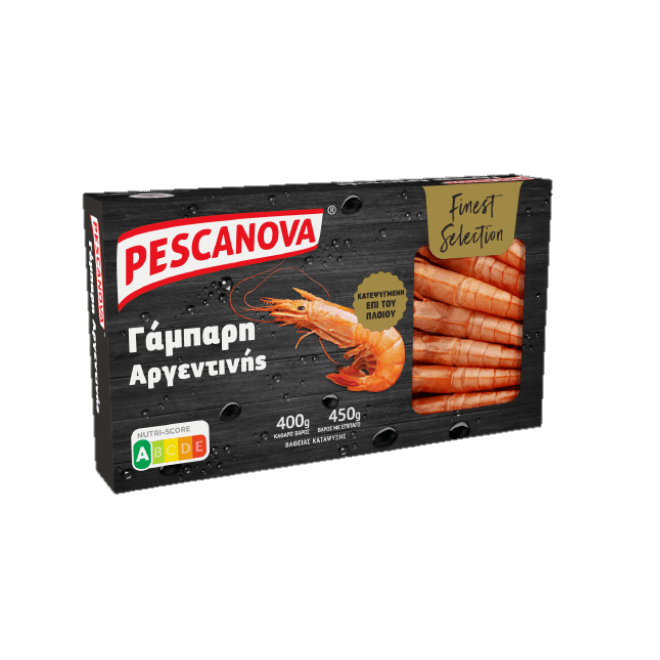 100 gr. flour
3 eggs
60 gr. hazelnuts
60 gr. almonds
120 gr. pistachios
60 gr. Cassius
4 olive oil spoons
250 ml shrimp broth
60 gr. butter
3 lemon juice spoons
400 gr. sweet potatoes
150 gr. potatoes
25 gr. butter (for mash potatoes)
70 ml milk cream
16 small onions
3 brown sugar spoons
3 butter spoons (for small onions)
Salt
Pepper