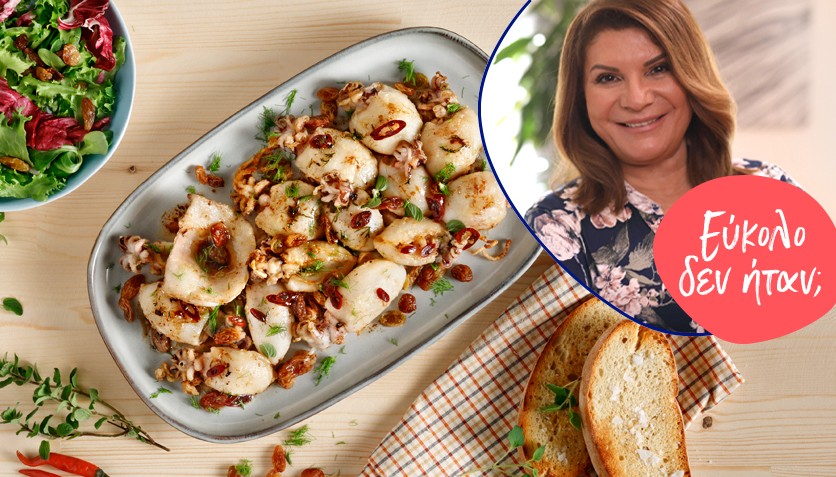 Recipes της Αργυρώς
Cuttlefish Vinegary Fried

15 min

Beginner
For cuttlefish:

Firstly, put cuttlefish in a strainer to dry off. The smallest a cuttlefish is, the sweetest they are when they are fried.
Once they are well dried off, you put them in a bowl and dredge them with salt. Then mix them.
After that, you add some flour and keep mixing them. Put cuttlefish in strainer again until they do not have a lot of flour.
Afterwards, heat olive oil in a big fry. When it gets 180 degrees place cuttlefish inside. Fry them for 3 -4 minutes until they have a light color. Then, add raisins, chilly pepper, fresh oregano, and fennel.
Pour some wine over and lower the heat. Let the frying pan covered until cuttlefish absorb this tasteful salsa.
Serve them with the sauce. It is preferred to come along with warm bread, salad or seasonal greens.

Recipe for 2 people
Ingredients:
450 grams cuttlefish Pescanova
100 ml olive oil
40 ml balsamic vinegar
1 tbsp. raisins
Fresh oregano
Fennel
Chilly pepper
Salt
Pepper
100 grams flour
For serving: 
Seasonal greens or salad
Warm bread