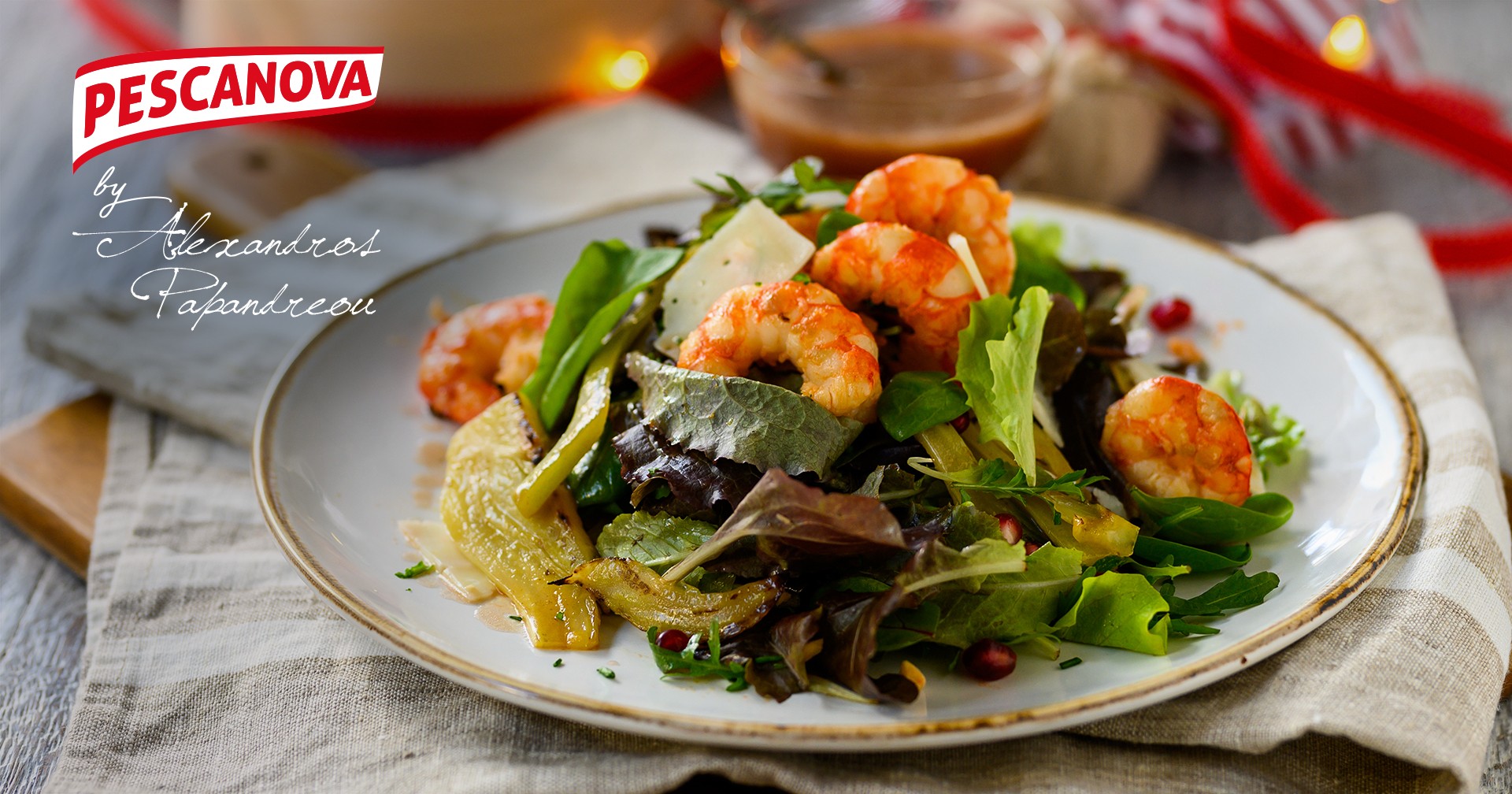 Recipes Εορταστικές
Salad with baby leaves, sauté prawn, fennel, gruyere cheese and pomegranate dressing

25 min

Beginner
Cut 2 fennels in the middle and afterwards in thin slices. During same time, put a non-sticky pan on medium fire until it is warmed and then add the butter.
Sauté the fennel slices for 1 – 2 minutes, until they go soft with a nice color from the butter, dusting with salt and fresh pepper.
Stir in the mandarin and orange juice, add honey and leave them like this for 1 – 2, minutes, until they are frosting.
In a small bowl, add all the ingredients for dressing: Olive oil, balsamic vinegar, pomegranate juice, honey, salt, and fresh pepper and mix them all until dressing sauce is thick.
Place the non – sticky pan on high fire to get warmed up and add 2 spoons of olive oil.
Sauté prawns for 1 – 2 minutes, sparkling with salt and pepper.
On a big bowl, add baby leaves, sauteed funnel, gruyere flakes, pomegranate, almonds, and the chopped chive, pour dressing and mix them well.
Serve in individual bowls, placing the sauteed prawn on top with some of the dressing sauce. 

Recipe for 4 people
Ingredients:
12 Pescanova Argentine prawns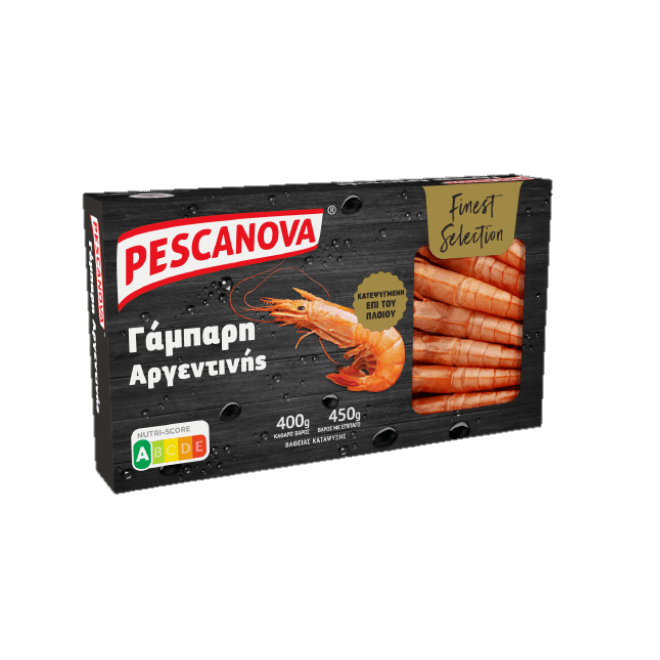 300 gr. baby salad of your own preferences.
2 funnels
Juice from 1 mandarin
Juice from 1 orange
2 butter spoons
1 honey spoon
100gr gruyere flakes
120gr pomegranate
12-gr almonds roasted
3 sliced spoon chives
2 spoons of olive oil
120 gr. olive oil (for dressing)
2 balsamic vinegar spoons (for dressing)
60 gr. pomegranate juice (for dressing)
1 honey spoon (for dressing)
Salt
Fresh pepper