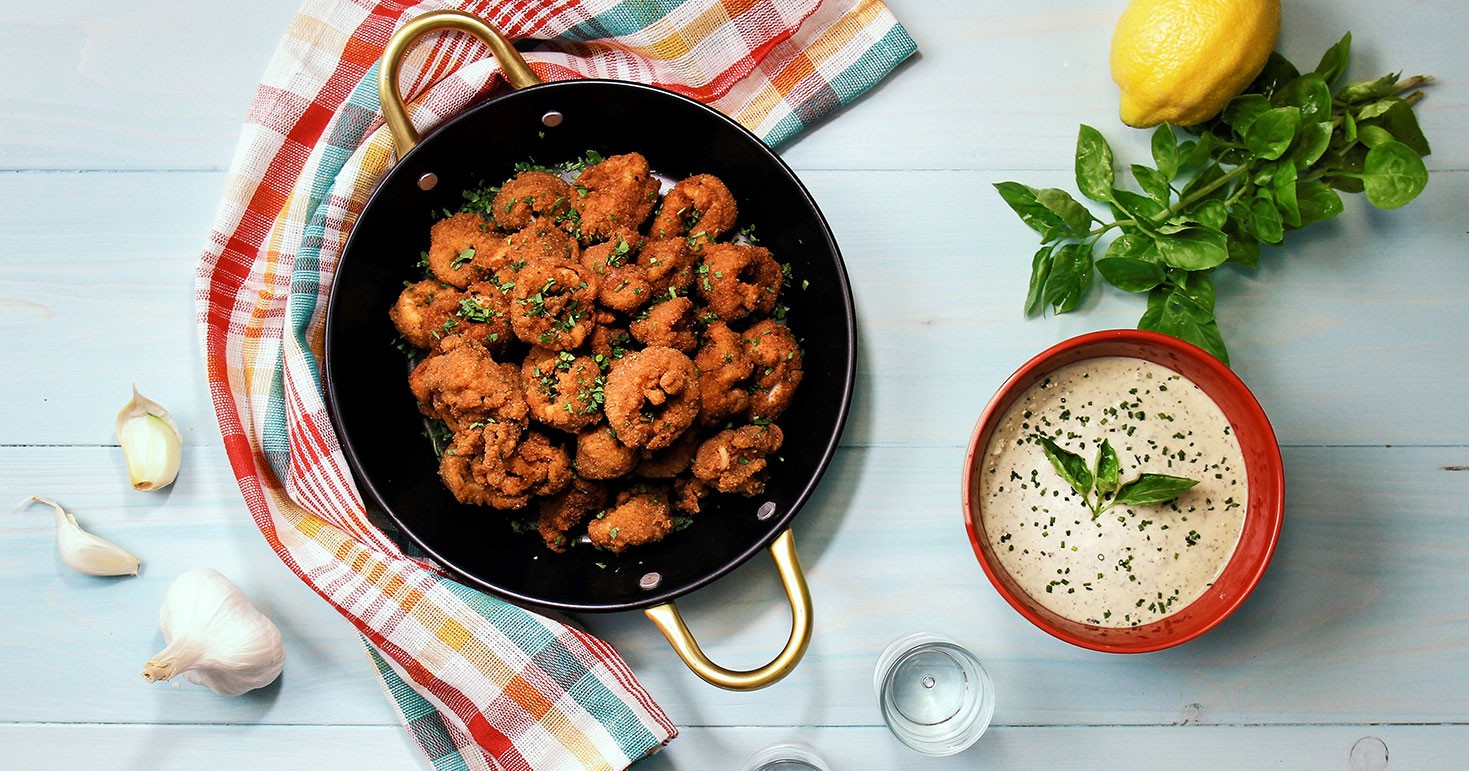 Recipes Squids
Fried Squid A L'anglaise With Basil Aioli

30-60 min

Intermediate
For the crust
In a mixing bowl, we combine the breadcrumbs and the lemon zest.
For the squid
We cut the squid in slices as thick as our index finger. We prepare a bowl with the flour, seasoning and paprika. In another bowl, we beat the eggs with the water. In a third bowl, we put the breadcrumb crust. Next, we pané à l' anglaise. We roll the squid into the flour, dust off the excess, soak in the egg, drain and coat with the breadcrumbs. We apply this process twice for each slice of squid. We fry in sunflower oil at 200 °C, until golden brown.
For the basil aioli
In a blender, we mix the lemon juice, garlic and basil. We combine this mix with the mayonnaise and the basil pesto.

Recipe for 4 people
Ingredients:
1 package of whole Pescanova squid
breadcrumbs, for pané
flour, for pané
4 eggs
60ml water
lime and zest of 2 lemons
1 level tsp sweet paprika
sunflower oil, for frying
200g mayonnaise
2 garlic cloves, finely chopped
10g fresh basil
1 tsp basil pesto
salt
pepper