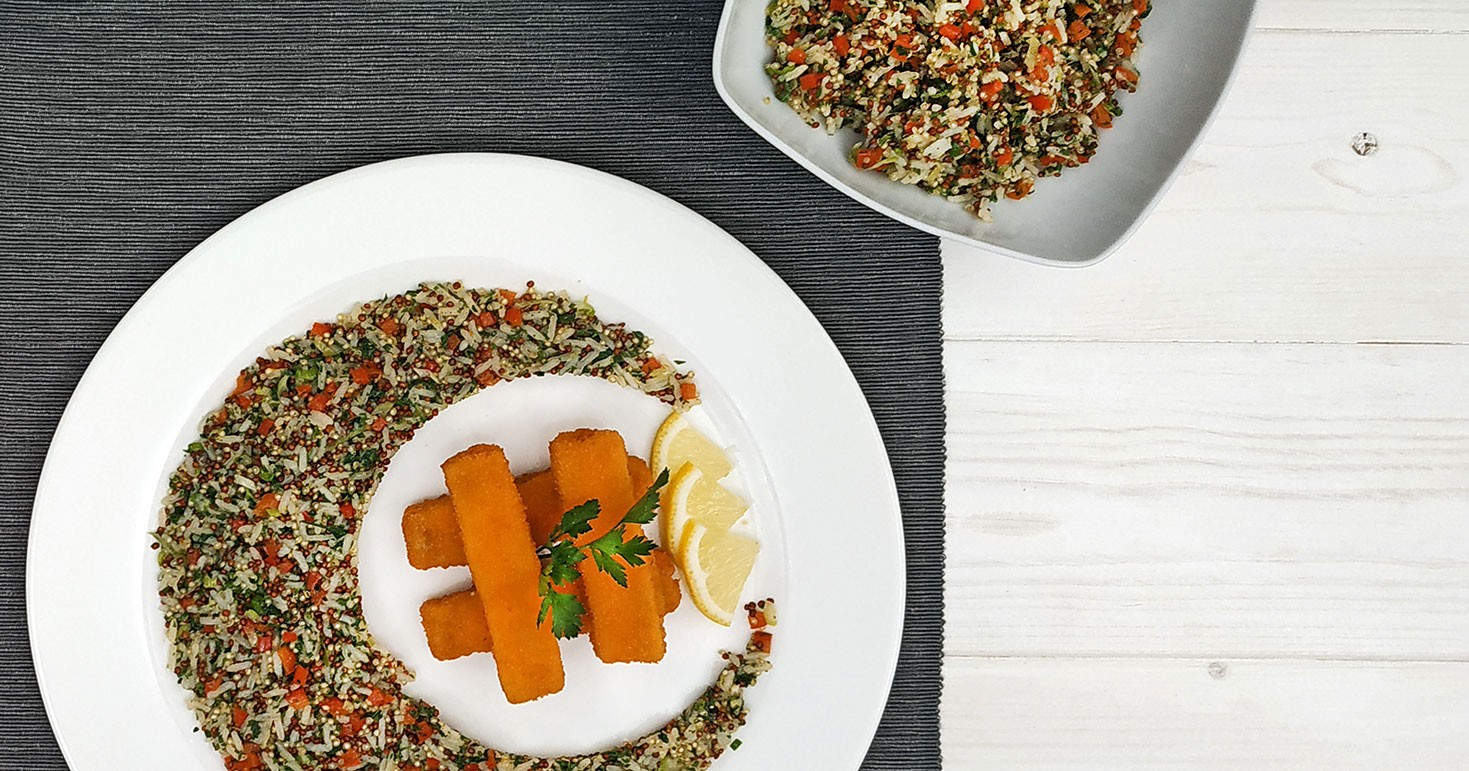 Recipes Εύκολες
Gluten-Free Fish Sticks With Jasmine Rice And Quinoa

15-30 min

Beginner
For the fish sticks
On a baking tray lined with parchment paper, we put the fish sticks and cook in preheated oven at 220 °C for 15 minutes, until golden brown.
For the rice and quinoa
We boil the rice for 10 minutes and the quinoa for 8 minutes; we cool them off under cold running water. Next, we heat olive oil in a pan and sauté the pepper and parsley. We add the rice and quinoa and toss in the shot of water, seasoning, spring onion and lemon zest. We take the pan off the heat and serve.

Recipe for 4 people
Ingredients:
1 pack Pescanova fish sticks from hake fillet, gluten-free
70g jasmine rice
70g quinoa
2 tbsp parsley
2 tbsp spring onion, finely chopped
zest of ½ lemon
1 red pepper, finely chopped
olive oil
1 shot water
salt
pepper