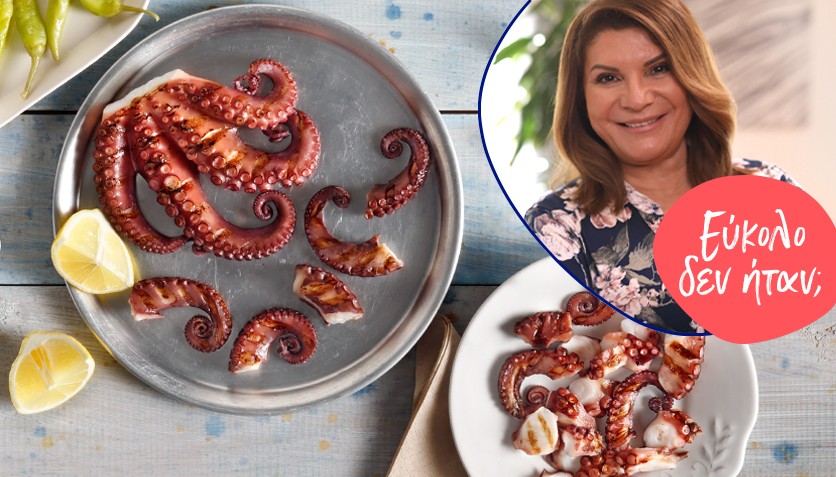 Recipes της Αργυρώς
Grilled octopus

20 min

Beginner
Defrost according to packaging guidelines.
Dry the octopus in the sun, by hanging them on a line. Be sure to add on them vinegar and protect them from insects with a cheesecloth. This will take 3 – 5 hours, depends on their size. During winter, let them dry from the wind, due to lack of sun.
How to grill these octopus.
You will grill them on charcoal. There is no need to add oil neither on the grill nor on the octopus. Just be sure that your grill is cleaned.
Separate the tentacles and place them on the grill. It will take 5′ – 8′ on each side, depends on their size.
Once they stop having bubbles on their top side, then they are ready to be grilled.
After that, cut octopus with a knife in slices and pour some lemon. You do not need extra marinade. Enjoy it plain or with some lemon.
In Paros Island, it is common to be accompanied by Souma (local drink).

Recipe for 4 people
Ingredients:
1 Pescanova octopus Mexico
Vinegar
Lemon juice for topping