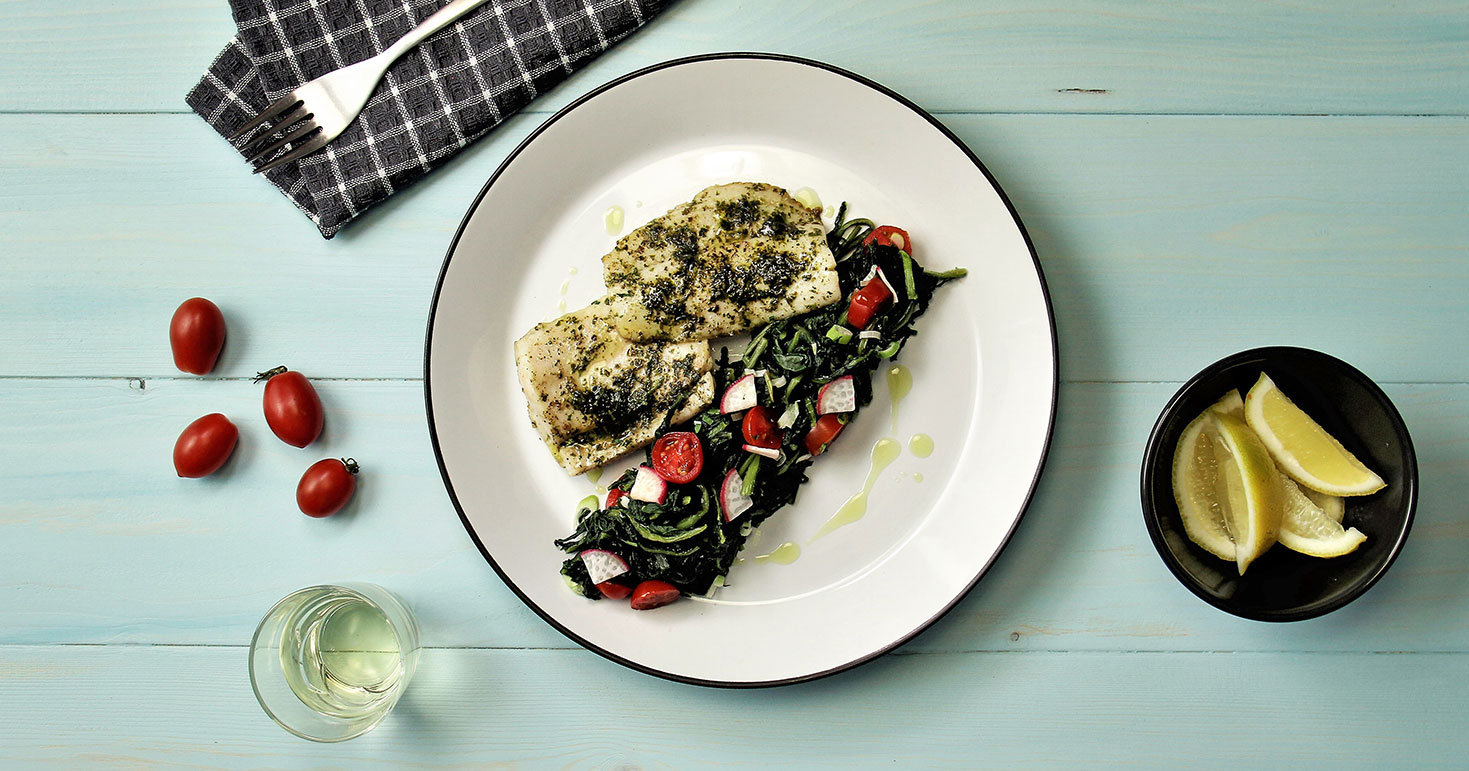 Recipes Ψάρια
Hake With Aromatic Basil Butter On Seasonal Greens

15-30 min

Beginner
For the greens
We boil the greens in salted water for 4 minutes and cool them off in iced water. We drain them well and marinate in the olive oil, lemon juice and seasoning.
For the aromatic butter
We leave the butter at room temperature until soft. We chop the basil. We combine the butter with the basil, lemon zest and juice and garlic pulp. We put the mix in the fridge to come together.
For the hake
In a skillet, we pour a bit of olive oil and sauté the fish for half a minute on each side. Next, we top the fish with the aromatic butter and finish with the wine. We cover for 2 minutes for a steaming hot fish.

Recipe for 4 people
Ingredients:
1 pack Pescanova hake fillet
80g butter
15g fresh basil
juice and zest of 1 lemon
½ garlic clove
seasonal greens (the recipe is prepared with chicory)
olive oil
½ glass white wine
salt
pepper