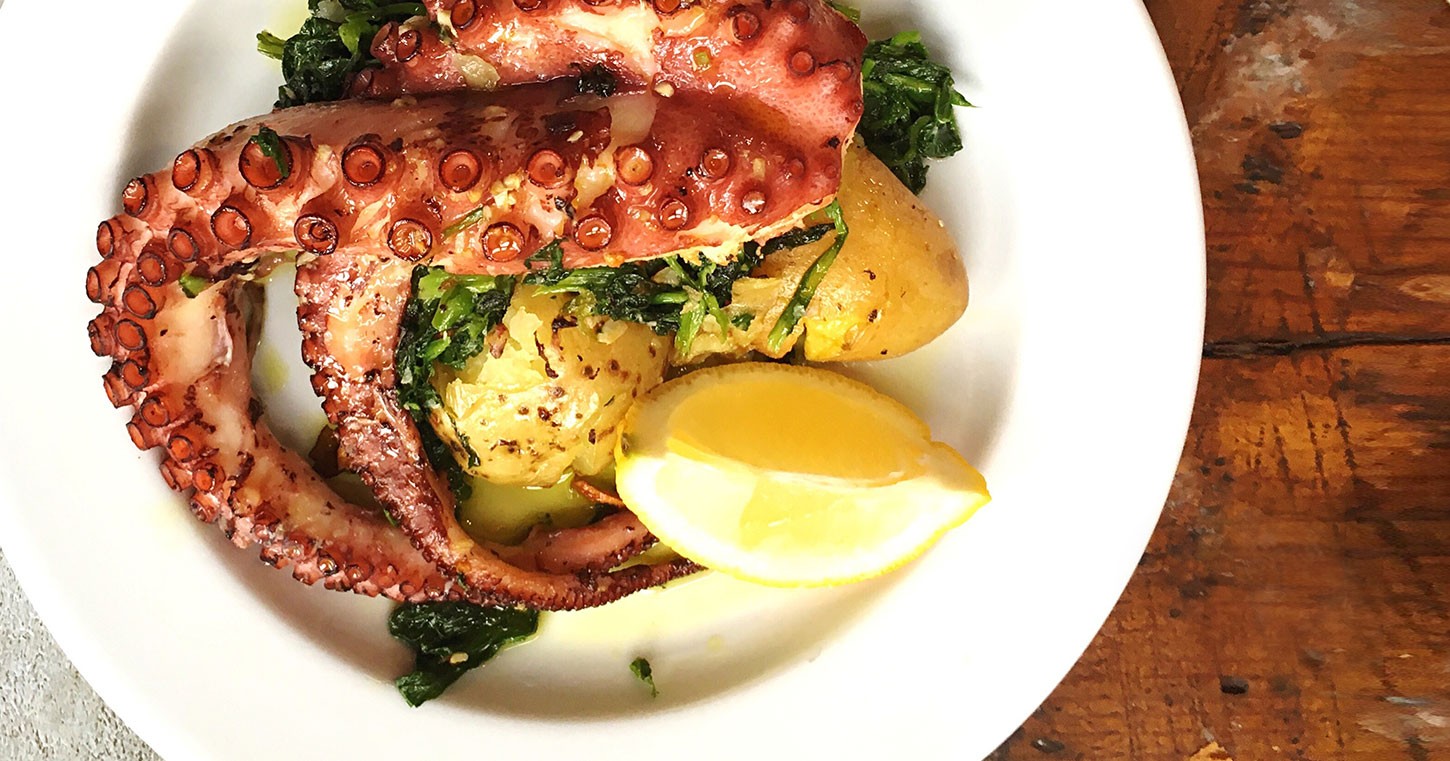 Recipes Octopus
Octopus À Lagareiro With Potatoes And Garlic

30-60 min

Intermediate
We boil the octopus with the onion in a large pan of water. We cook with the lid off until the onion softens. We drain and cook the octopus on a barbecue grill (if you don't have one, you can grill it in the oven until slightly browned).
We wash the potatoes, pierce them with a fork and sprinkle with salt. We boil them for a short while in the salted water – until the water starts simmering. We drain well and finish by baking them in the oven at 220 °C.
Once tender, we hit the potatoes with our fist closed – place a kitchen towel between your hand and the potato to avoid burning. This style of cooking is known as "batatas a murro" or "smashed potatoes".
While cooking the potatoes and the octopus, we finely chop the garlic cloves. We heat the olive oil in a pan, toss in the garlic and cook until soft. Finally, we put the octopus and the potatoes on a serving tray, we pour the olive oil and garlic all over and sprinkle with the coriander.

Recipe for 4 people
Ingredients:
1 pack of octopus tentacle Pescanova
1 onion
500g baby potatoes
salt
5-6 garlic cloves
olive oil
fresh coriander, finely chopped