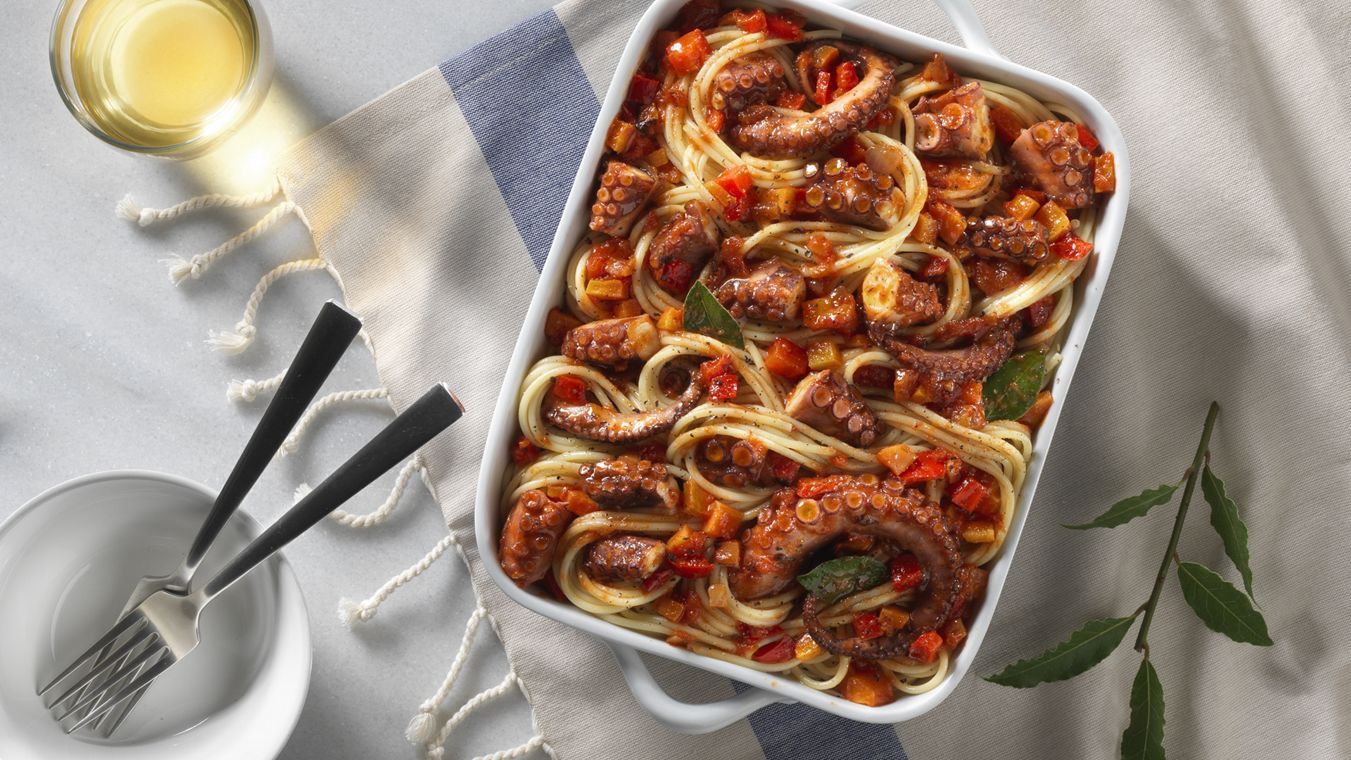 Recipes Seafood
Octopus and pasta bake

60 min

Intermediate
We put the octopus in a saucepan and cover with water.
We boil for about 30 minutes, then let cool off completely and cut it in 1-inch pieces.
In the olive oil, we sauté the onions along with the garlic, carrots and peppers. Once the onions turn golden brown, we add the octopus and continue with the sautéing for 3 more minutes.
We finish with the water and add the tomatoes, bay leaves, salt and pepper and boil for 30 minutes.
At the same time, we boil the spaghetti in salted water al dente style and drain.
We toss the pasta on a baking tray and pour the octopus sauce over. We mix well and bake for 8 minutes in a preheated oven at 180℃.

Recipe for 4 people
Ingredients:
1 package of whole octopus or, 1 package of octopus tentacle Pescanova
2 dried onions, finely chopped
3 carrots, cut into small squares
1 red pepper, cut into small squares
4 ripe tomatoes, grated on a grater
1 clove of garlic, chopped
3 bay leaves
100 ml olive oil
400 ml water
salt, pepper
500 gr. spaghetti Nº 6