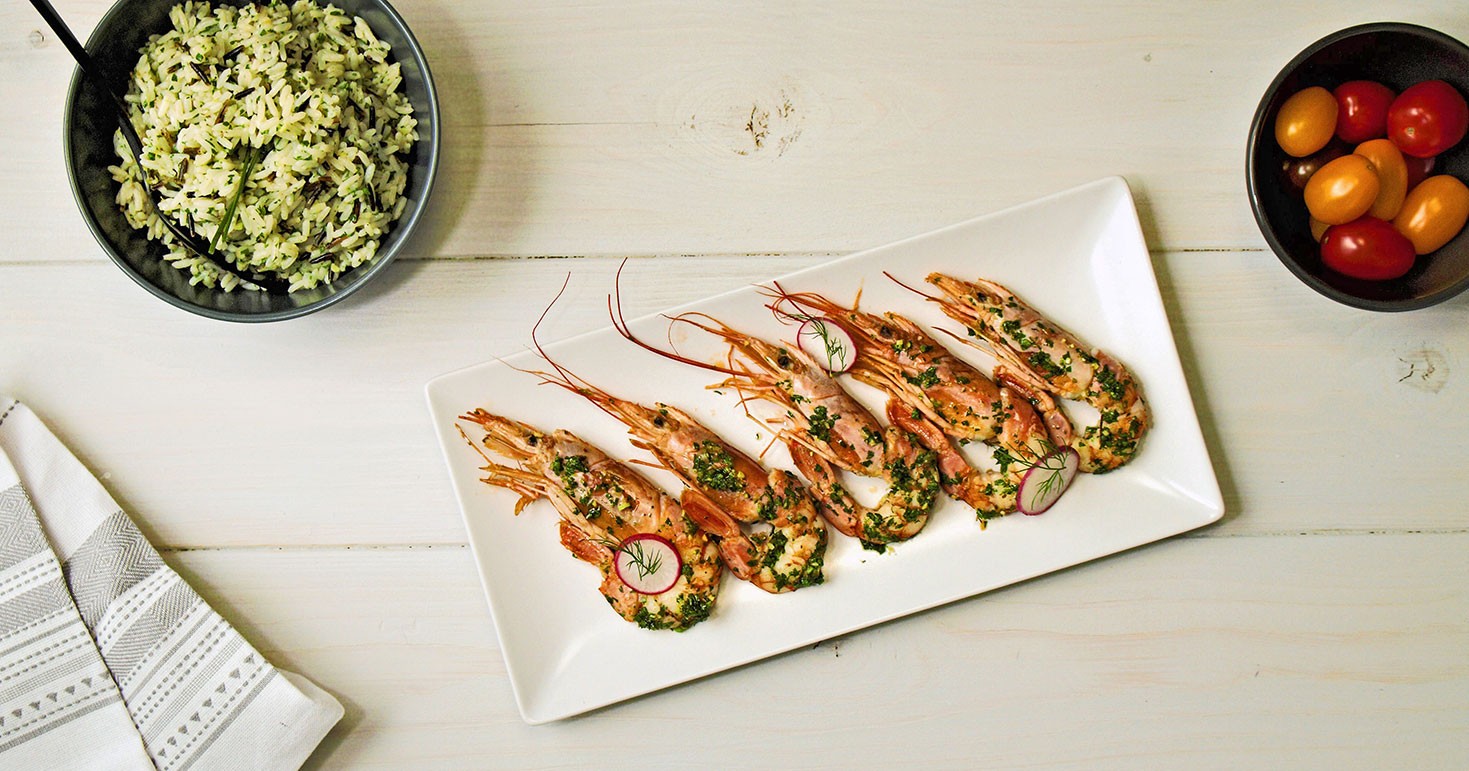 Recipes Shrimps
Grilled Argentine Shrimps With Herb Gremolata And Wild Rice

15-30 min

Beginner
For the herb gremolata
In a mixing bowl, we bring together the parsley, zests, lemongrass, ginger, garlic, oregano olive oil, salt and pepper to get a pesto-like texture.
For the rice
In a pan, we reheat the rice in the vegetable stock, add salt and pepper and finish with a spoonful of the gremolata.
For the shrimps
We clean the shrimps, keeping the head and tail, and we marinate with the salt, pepper and olive oil. In a pan, we cook the shrimps for 2 minutes on each side. We finish with the wine shot and add a spoonful of the gremolata.

Recipe for 2 people
Ingredients:
1 pack Argentine Shrimps Pescanova
zest of 1 lemon
zest of 1 lime
3 tbsp parsley
1 garlic clove, finely chopped
1 tbsp ginger, finely chopped
1 tbsp lemongrass, finely chopped
100ml olive oil,250g wild rice, boiled
20g butter
2 tbsp spring onion, finely chopped
½ tsp dried oregano
3 tbsp vegetable stock
1 shot white wine
olive oil
salt
pepper