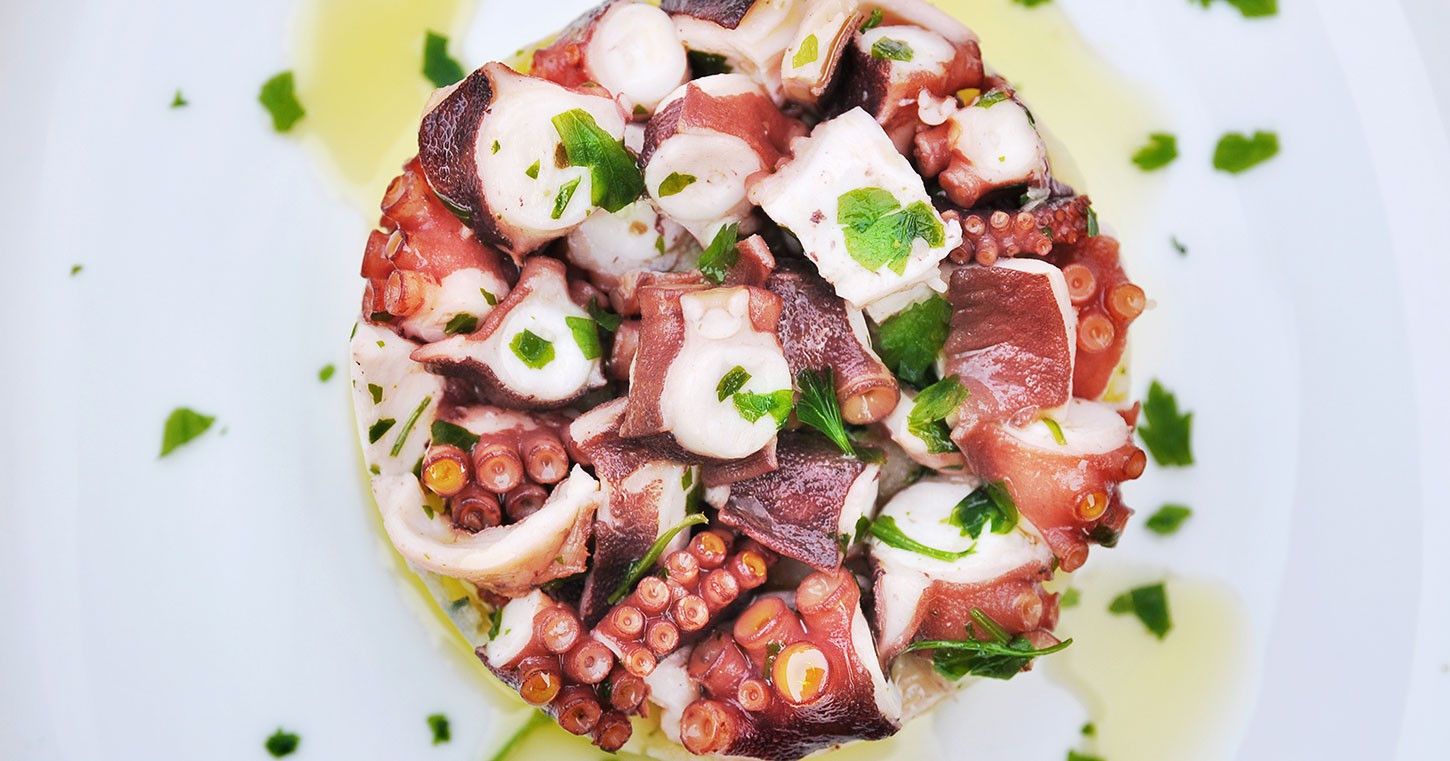 Recipes Octopus
Octopus Salad With Celery And Carrots

30-60 min

Intermediate
We bring a large pan of water to the boil and add the salt and octopus; we cook it for about 30 minutes. We pierce the octopus every now and then with a fork until tender.
In the meanwhile, we prepare the veggie salad: we peel the carrots and slice them into strips; we clean, wash and cut the celery into small pieces. We mix it all in a salad bowl, add the salt, olive oil and pepper and let the ingredients rest.
Once the octopus is ready, we drain and rinse it under cold running water using a long fork to get a good grip or alternatively we dip it into a bowl filled with cold water so that the tentacles stay straight.
We cut the octopus in slices and toss it in the salad bowl with the rest of the ingredients. We add the lemon juice and a bit of olive oil and we sprinkle with pepper and the coarsely chopped parsley. We mix all the ingredients together.

Recipe for 4 people
Ingredients:
1 package of whole Pescanova octopus
2 celery stalks
3 carrots
juice of 1 lemon
salt
pepper
parsley