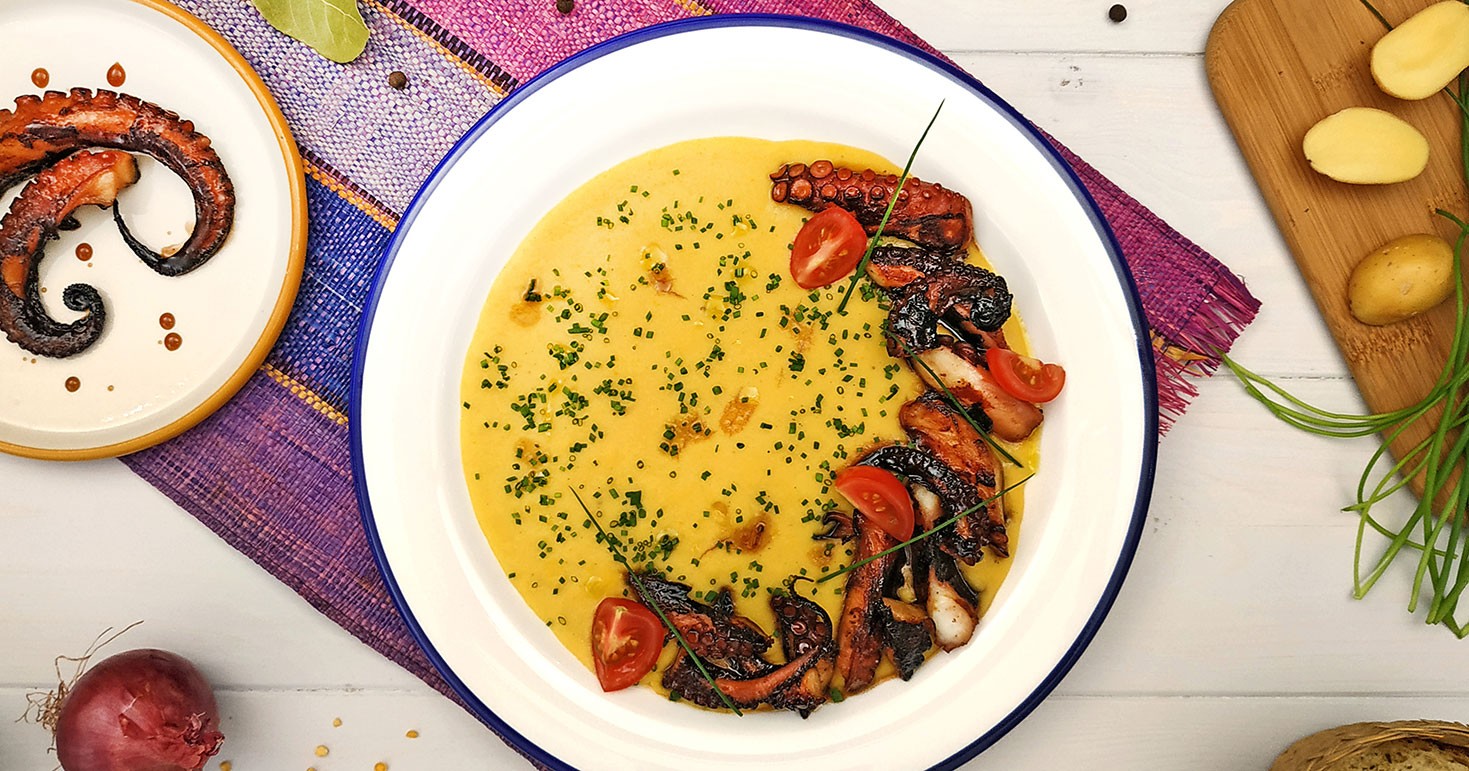 Recipes Octopus
Octopus With Grape Juice Syrup On Mastiha-Flavoured Fava

30-60 min

Intermediate
For the octopus
In a saucepan, we steam the frozen octopus with the vinegar, allspice grains, rosemary and one bay leaf for 30 minutes. We remove from the heat and let cool off. In a pan, we heat olive oil and sauté the octopus, cut in thick round slices; we pour over the grape juice syrup and once caramelized, we take off the heat.
For the fava
In a pan, we pour the water and add the fava, the carrots and onion sliced, the potato diced and the remaining bay leaf. We remove the foam, lower the heat and simmer for 30 minutes. Once the water evaporates, we mix with a stick blender and add the olive oil. We add lemon and seasoning to taste, pour the mastiha liqueur and garnish with chive.
Tips:
When frying the octopus, the suckers should look top down.
We remove the foam from the boiling fava.
Before blending the ingredients, we remove the bay leaf.

Recipe for 4 people
Ingredients:
1 whole octopus packaging Pescanova
80ml grape juice syrup
200g fava
650ml water
70g carrot
130g onion
190g potato
2 bay leaves
1 rosemary twig
1 garlic clove
olive oil
100ml balsamic vinegar
allspice grains
salt
pepper
90ml lemon juice
50ml mastiha liqueur
2 tbsp chive