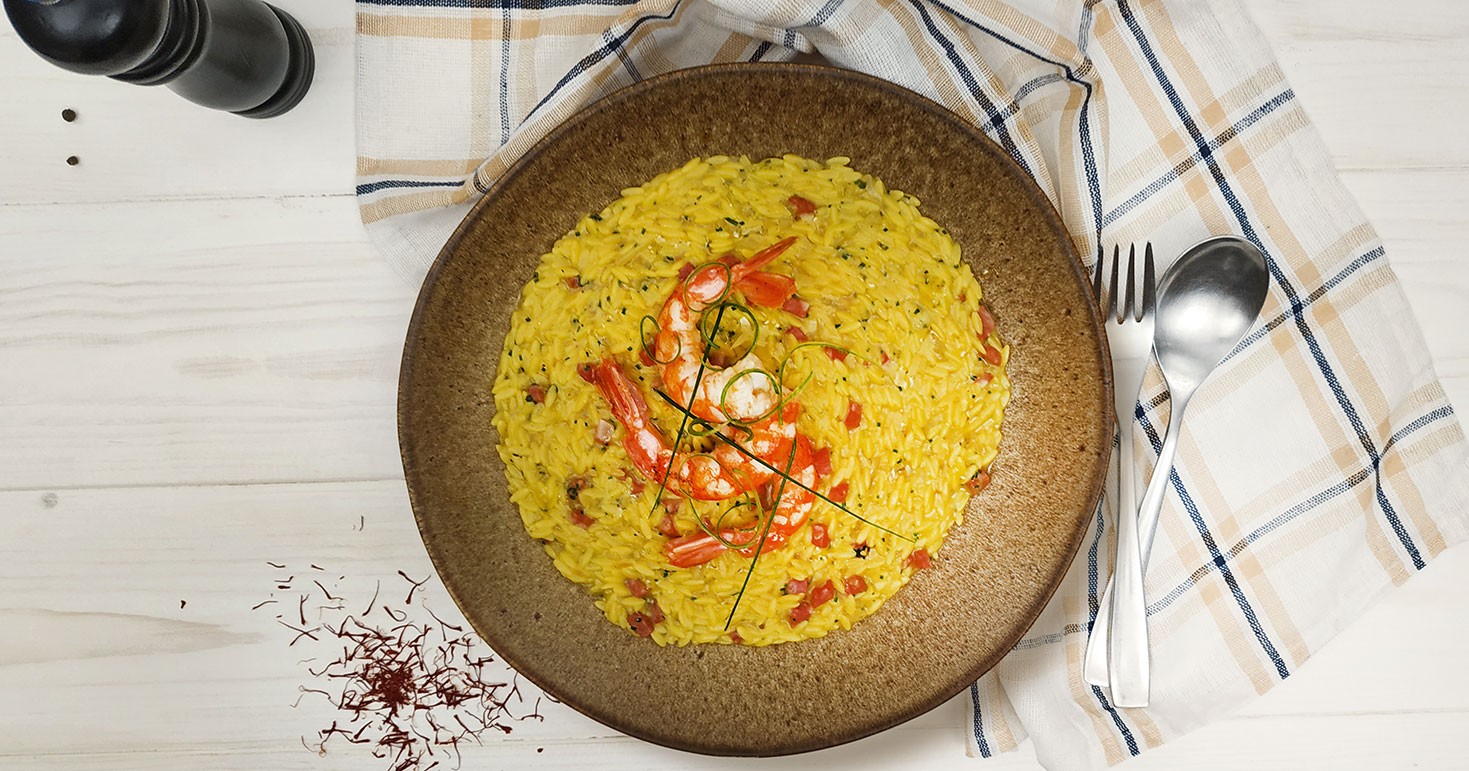 Recipes Shrimps
Orzo Pasta With Argentine Shrimp, Dry Salami And Saffron

30-60 min

Intermediate
For the shrimp stock
We peel the shrimps, leaving only the tail on. We keep heads and shells for the stock. In a skillet, we warm olive oil and sauté the shrimp heads and shells along with the remainders of the chopped vegetables (onion, finocchio and garlic). We finish with the wine. We add the water, vegetable stock cube and saffron and bring to the boil. We remove the foam, lower the heat, simmer for 10 minutes and strain.
For the orzo pasta
In a skillet, we heat the olive oil and butter and sauté the orzo with the onion, finocchio and the salami, until translucent; we pour over the wine. Next, we add the stock on regular intervals until absorbed. Once the orzo softens, we add the parmesan, butter, chive, lime zest and seasoning.
For the shrimps
In another skillet, we warm olive oil and sauté the shrimps for a minute; then, we pour over a spoonful of the stock and season to taste.

Recipe for 4 people
Ingredients:
1 pack Pescanova Argentine shrimps
200g orzo, medium
1 onion
1 finocchio
1 garlic clove
white wine
½ vegetable stock cube
700g water
100g dry salami, diced
sag saffron
zest of 1 lime
1 tsp chive
salt
pepper
25g butter
45g grated parmesan