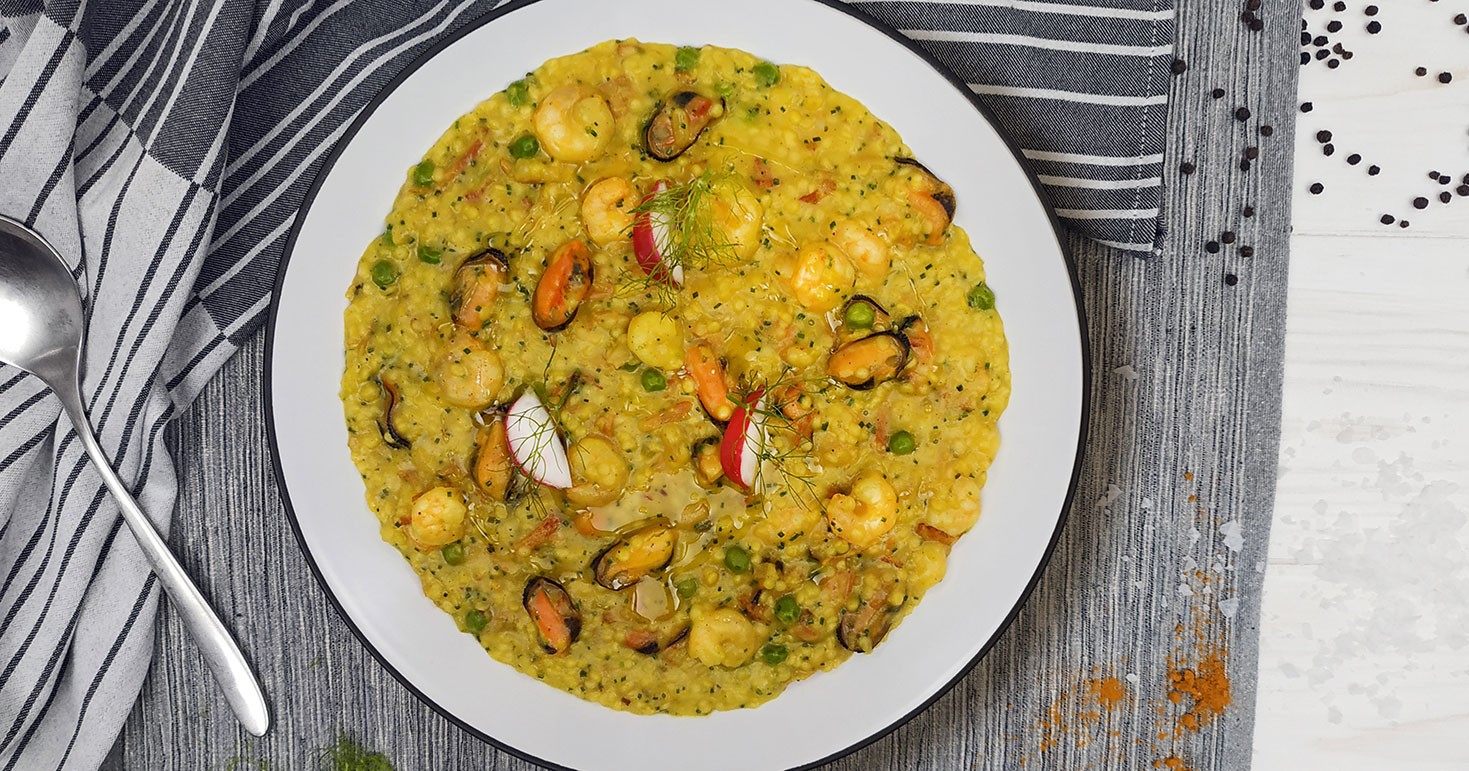 Recipes Shrimps
Seafood Paella (Mussels, Small Shrimps) With Turmeric, Bacon And Green Peas

30-60 min

Intermediate
For the seafood
In a pan, we heat olive oil and sauté the seafood with half the finocchio, half the onion, one bay leaf and the garlic; we take off the heat and keep in a dish.
For the turmeric stock
In a water kettle, we boil water and dissolve the stock cube.
For the tarhana
In a clean pan, we sauté the bacon, the remaining onion and finocchio with one bay leaf and the turmeric. Once browned, we pour over the wine. We toss in the tarhana and add the vegetable stock. Once creamy, we add the seafood and the green peas. We combine with the butter and parmesan and add the zests, chive and lime juice. We season to taste.

Recipe for 4 people
Ingredients:
1 package of Pescanova Vannamei small shrimps without shell
130g Pescanova mussel meat
200g sweet tarhana
120g bacon, cut in long thin strips
90g green peas
1 onion, finely chopped
1 finocchio, finely chopped
1 garlic clove
2 tbsp chive
zest of 1 lemon
zest of 1 lime
olive oil
white wine
½ vegetable stock cube
700g water
1 tsp turmeric
40g butter
40g parmesan, grated
2 bay leaves
salt
pepper