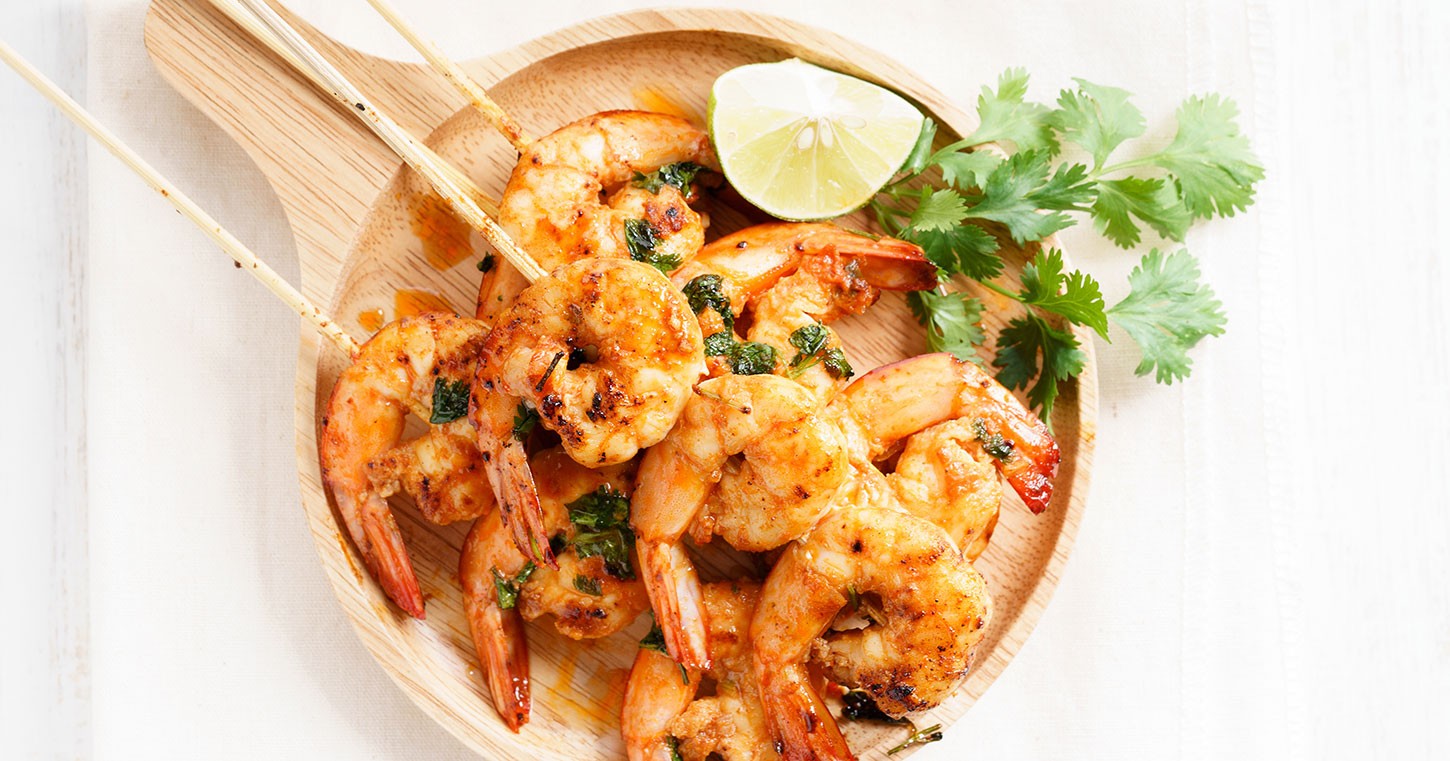 Recipes Shrimps
Shrimp Skewers In Ouzo Marinade

30-60 min

Intermediate
We soak wooden skewers in water until we are ready to use them, to avoid burning on the grill.
In a deep dish, we mix all the ingredients of the marinade and then toss in the shrimps. We put it in the fridge for 20 minutes.
We thread the shrimps onto the skewers. We grill on the barbecue for 3-4 minutes on each side.
Next, we put the marinade in a small pan and boil over low heat until half of the quantity has evaporated. We serve the shrimps by drizzling the marinade sauce over them.

Recipe for 4 people
Ingredients:
1 pack of Pescanova Vannamei large unshelled shrimps
salt
pepper
5 tbsp ouzo
6 tbsp olive oil
1 tsp aniseed
½ bunch of dill, finely chopped
freshly ground pepper