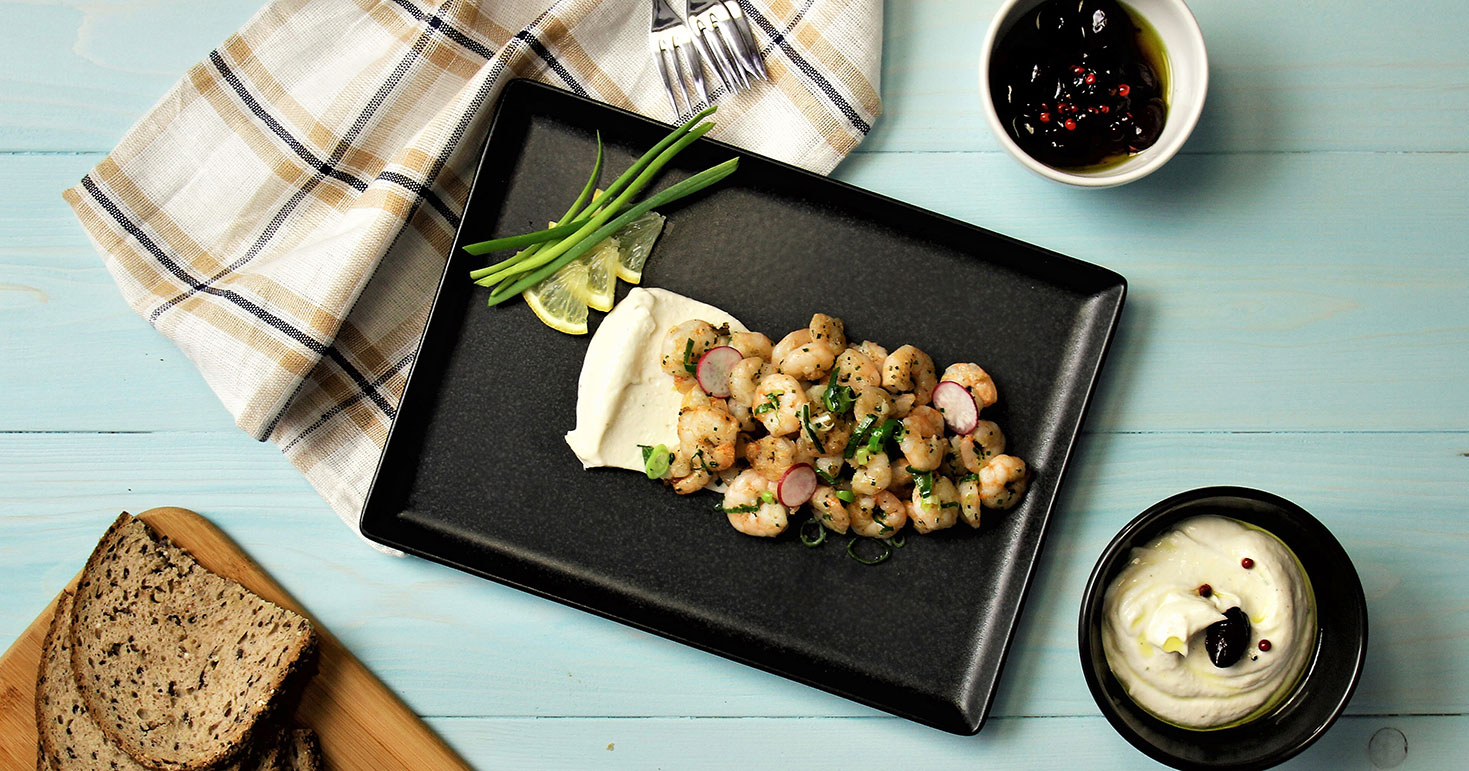 Recipes Shrimps
Small Shrimps With Lime On White Taramosalata

30-60 min

Intermediate
For the taramosalata
After soaking the bread, we drain it well. In a blender, we toss in the tarama with the lemon and onion and mix well. We add the bread and blend until smooth. Next, we pour in the sunflower oil. If the mix is too thick, we add some of the water we used to soak the bread. We season to taste.
For the shrimps
In a hot skillet, we put the olive oil and sauté the shrimps. We finish with the wine and add the seasoning, chive, zest and spring onion.

Recipe for 4 people
Ingredients:
1 package of Pescanova Vannamei small shrimps without shell
1 shot white wine
zest of 1 lime
2 tbsp chive
100g white tarama (cod roe)
150g toast bread, crust removed soaked
½ onion, finely chopped
1 tbsp spring onion, finely chopped
550ml sunflower oil
60ml olive oil
juice of 2 lemons
salt
pepper