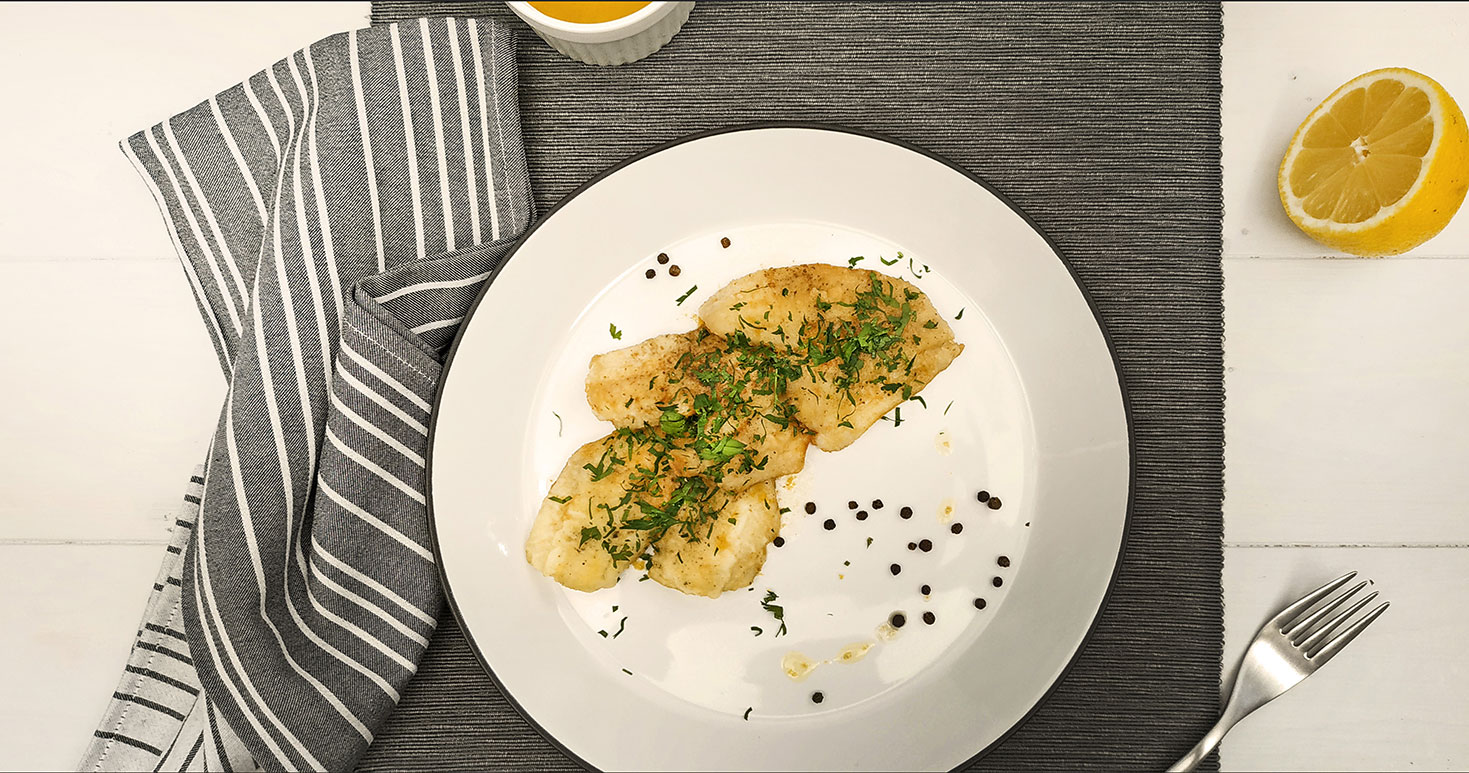 Recipes Fish
Sole Meuniere With Parsley And Lemon

15 min

Beginner
We season and dust the sole fillets with flour.
We put them in a pan with butter and olive oil and fry for 2-3 minutes on each side until golden brown; we then take off the heat and drain on absorbent paper towels.
In a small pan, we melt butter, season and once foaming we finish with the lemon juice. We remove from the heat and add the lemon zest.
With this sauce, we drizzle the fish. We sprinkle with the finely chopped parsley.

Recipe for 4 people
Ingredients:
1 pack Pescanova sole Limanda fillet
Flour, for pané
Juice and zest of 1 lemon
40g butter
2 tbsp olive oil
2 tbsp parsley
Salt
pepper