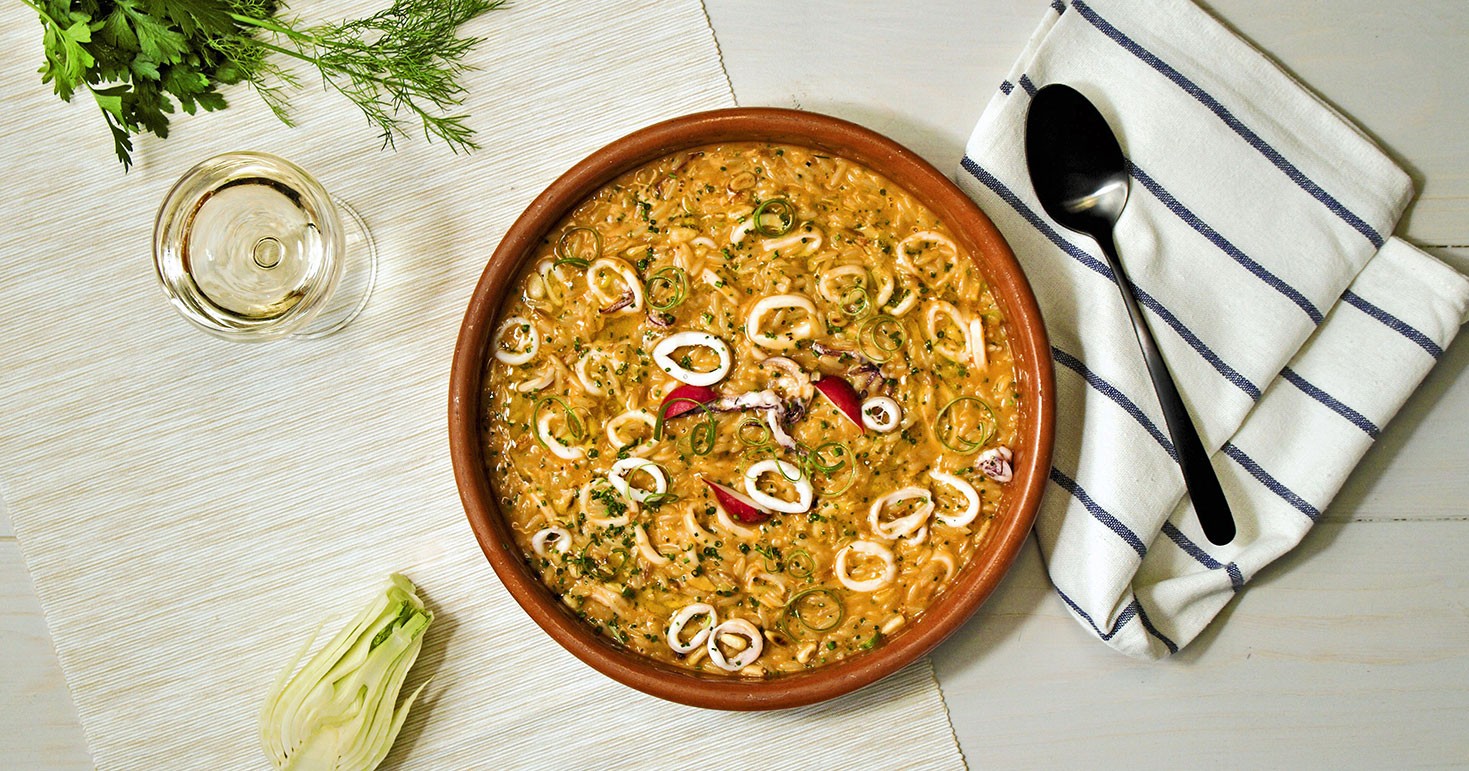 Recipes Squids
Squid Yiouvetsi With Feta Sauce With Sundried Tomato And Pine Kernel

15-30 min

Beginner
For the feta sauce
In a blender, we toss in the feta, crushed along with the sundried tomato, water and olive oil and mix until smooth.
For the squid
We clean and cut the squid into rings, 5mm thick. In a hot skillet, we pour olive oil and sauté the squid for 1 minute. We then set it aside.
For the yiouvetsi
In a deep skillet, we warm olive oil and sauté the orzo, finocchio, onion and garlic until translucent. We finish with the wine. Next, we pour in the vegetable stock little by little – as if preparing a risotto. Once the orzo softens, we combine with the feta sauce, butter, lime and chive. We season to taste.

Recipe for 4 people
Ingredients:
1 package of cleaned squid PESCANOVA
45g feta cheese
30g sundried tomatoes
1 ½ tbsp roasted pine kernel
2tbsp water
25g olive oil, for the feta sauce
200g orzo, medium
1 tbsp spring onion, finely chopped
1 tbsp finocchio, finely chopped
1 tsp garlic, finely chopped
1 shot white wine
2lt vegetable stock (from stock cube)
10g butter
2 tbsp chive
zest of 1 lime
olive oil
salt
pepper