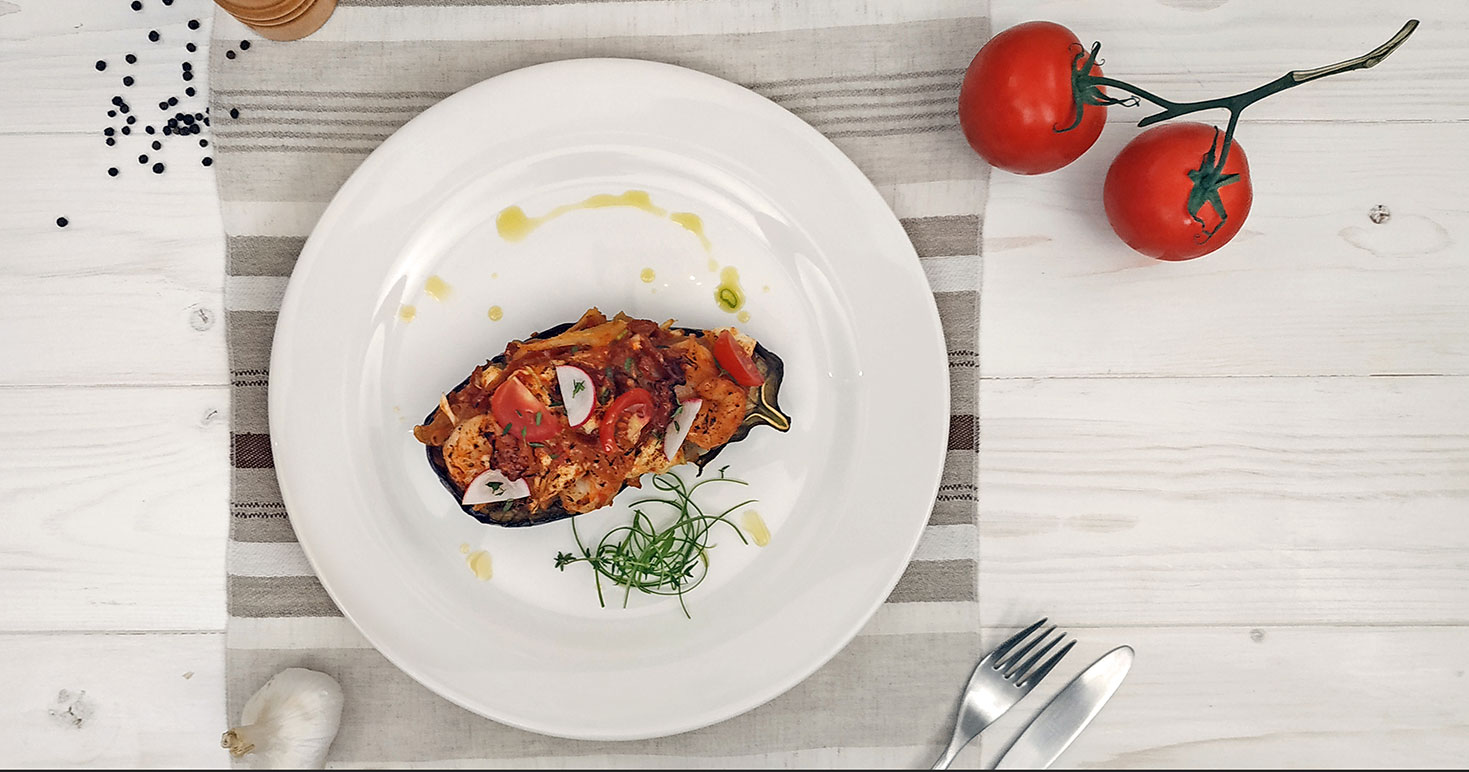 Recipes Shrimps
Stuffed Aubergine With King Shrimps, Sundried Tomato Ragu And Goat Cheese

30-60 min

Intermediate
For the aubergine
We slice the aubergine in half lengthways. Using a knife, we score the inside in small squares; we drizzle with olive oil, season and sauté on both sides. Once browned, we bake it in preheated oven at 200 °C for 12 minutes.
For the shrimp ragù
In a pan, we pour olive oil and sauté the shrimps over high fire. Once browned, we take them off the fire. In a clean pan, we sauté the finocchio, onion, garlic, sundried tomato and pour over the wine. We add the grated tomato along with the sugar and seasoning. Once the liquids are absorbed, we toss in the shrimps, spring onion, thyme and feta cheese. Next, we fill evenly the aubergine with the shrimp mix and gratin in preheated oven at 200 °C for 5 minutes.
Tip: If you have fresh thyme, add it before the gratin process.

Recipe for 4 people
Ingredients:
1 packaging Pescanova Vannamei Shrimp Pescanova
1 aubergine
½ finocchio, sliced
1 onion, finely sliced
1 garlic clove
40g sundried tomato, cut in long thin strips
1 ripe tomato, grated
80g feta cheese (from goat's milk), crushed
olive oil
60ml wine
salt
pepper
sugar