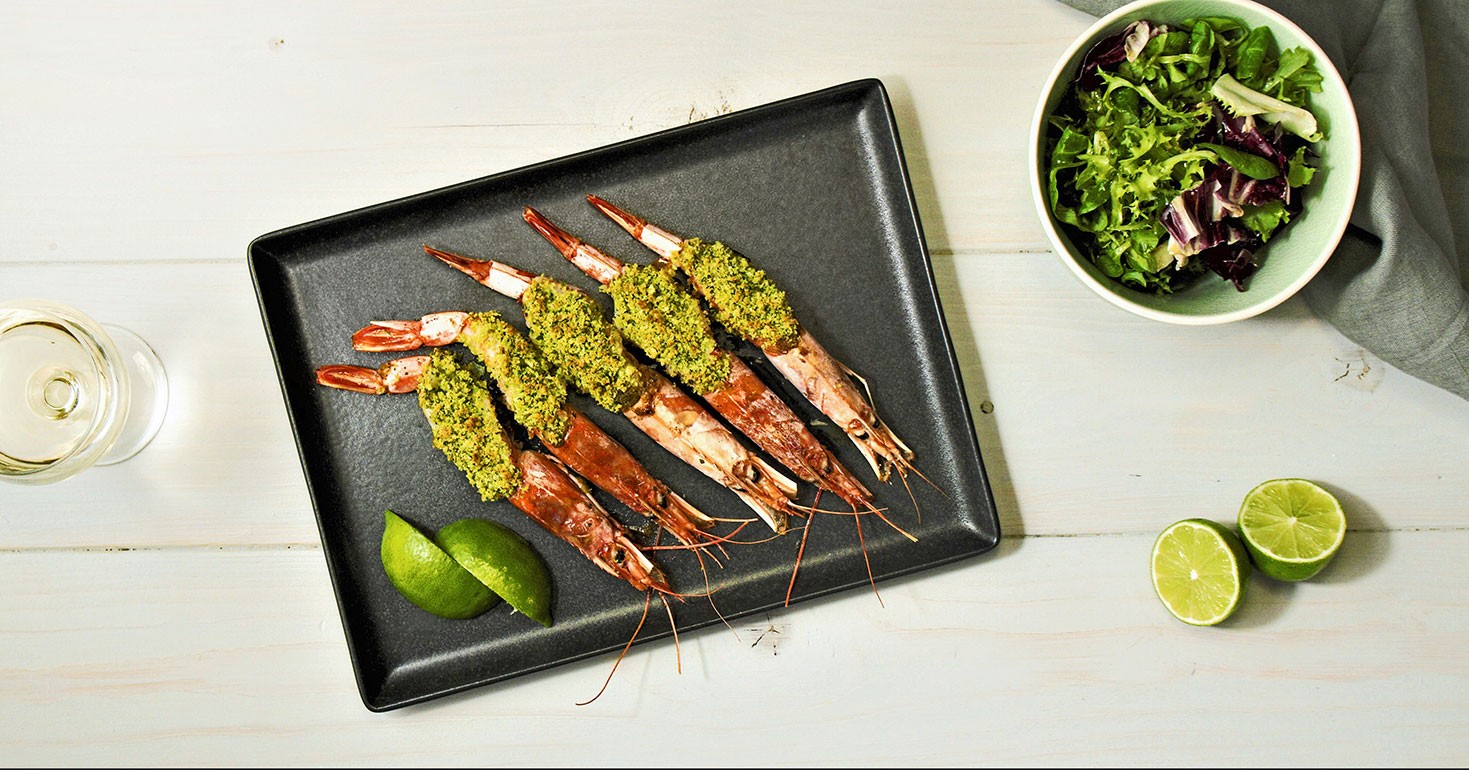 Recipes Shrimps
Oven-Baked Argentine Shrimps In Breadcrumb Crust And Aromatic Herbs

15-30 min

Beginner
For the breadcrumb crust
In a blender, we mix the bread, diced with the aromatic herbs and the zests until powdered.
For the shrimps
We clean the shrimps, keeping the head and tail. We make a cut lengthwise. In a baking tray lined with parchment paper, we place the shrimps, brush them over with olive oil, salt and pepper and roll them into the breadcrumbs. We bake in preheated oven at 200 °C for 9 minutes.

Recipe for 4 people
Ingredients:
1 pack Pescanova Argentine shrimps
6 slices of toast bread, crust removed
½ bunch parsley
¼ bunch dill
zest of 1 orange
zest of 1 lemon
zest of 2 limes
salt
pepper
olive oil