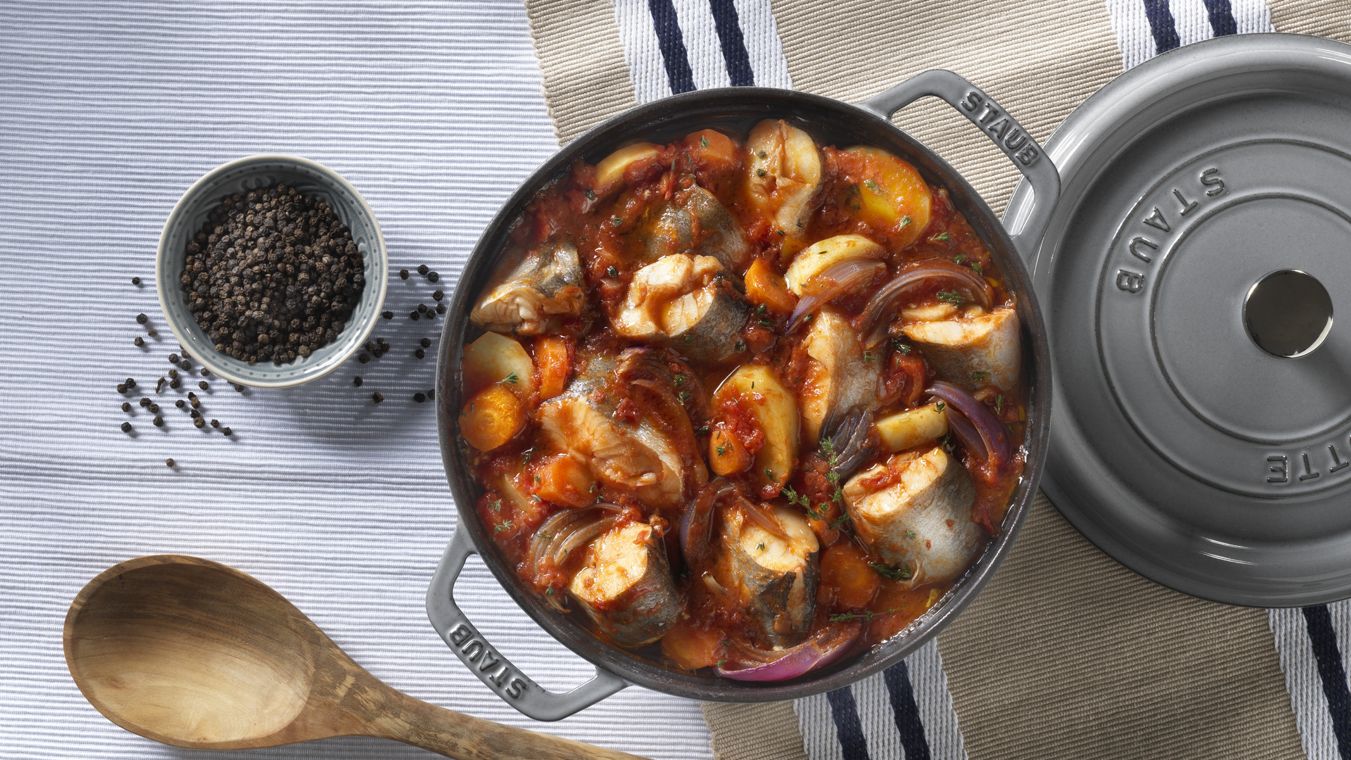 Recipes Fish
Bourdeto alla Pescanova

60 min

Intermediate
In a large saucepan, we heat the olive oil and brown the onions until golden.
We add the tomato paste, garlic, carrots and mix for another 2-3 minutes using a wooden spoon.
We cut the fish in large chunks; we spread them out on the bottom of the saucepan, along with the potatoes.
We add the grated tomatoes, water and bay leaves.
We season and cook for about 45 minutes over low heat.
We sprinkle with fresh thyme and serve.

Recipe for 4 people
Ingredients:
1 pack of Pescanova cod
50 ml olive oil
2 large onions, cut into thick slices
1 tsp. of tomato paste soup
2 cloves garlic, finely chopped
6 medium potatoes, cut into round slices
3 carrots, sliced
3 large tomatoes, grated on a grater,
half a liter of water
Salt
pepper
2 bay leaves
A little bay leaf