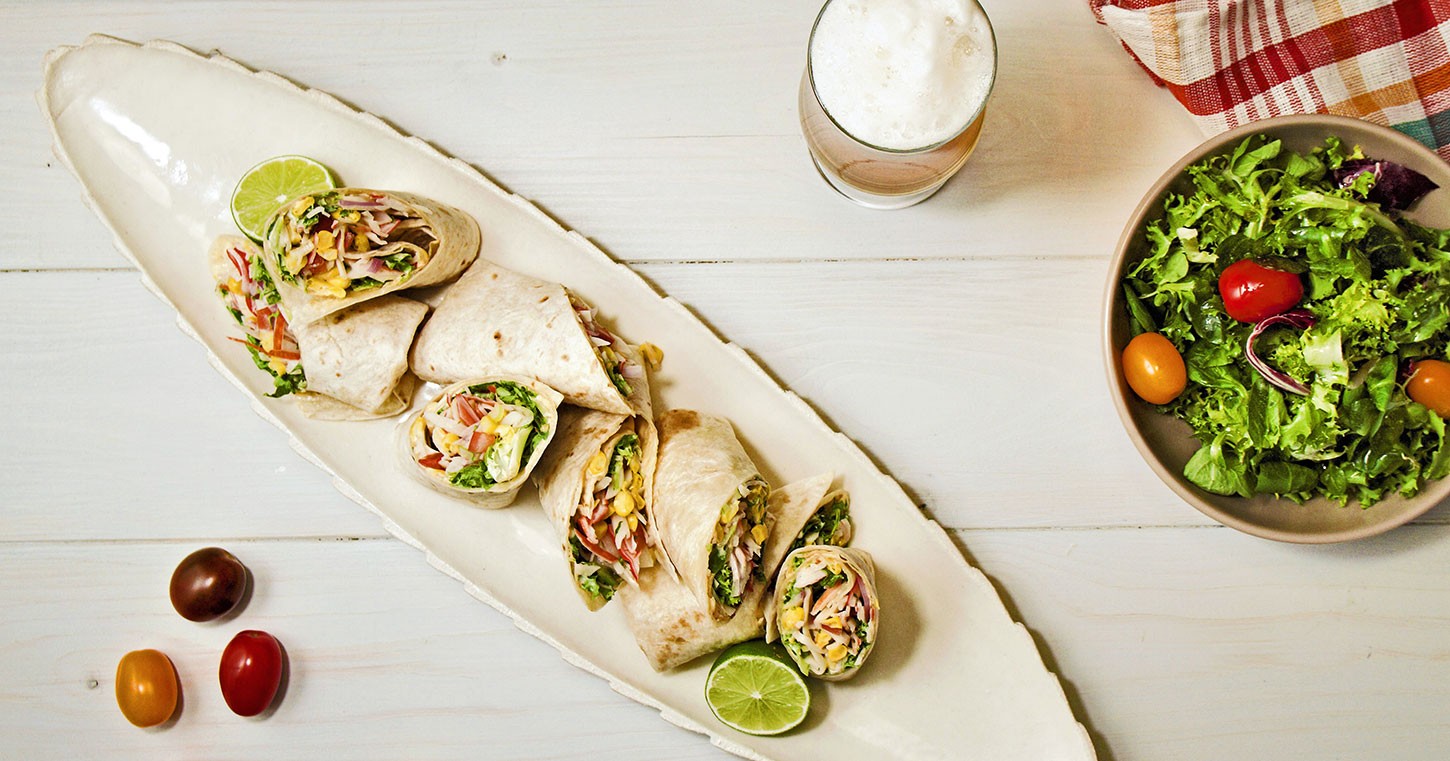 Recipes Εύκολες
Burritos With Crab-Flavoured Surimi Sticks And Vegetables

30-60 min

Intermediate
For the filling
In a bowl, we combine the crab-flavoured surimi sticks, corn, onion, tomato and coriander; we marinate in lime, salt and pepper and leave the mix to rest.
For the sweet chili mayo
We mix the mayonnaise with the sweet chili.
For the burritos
We warm the tortillas in a hot skillet. We spread the mayo onto each tortilla. We fill with the mixed salad and crab filling. We wrap the burritos and cut diagonally.

Recipe for 4 people
Ingredients:
1 pack Pescanova surimi sticks with crab flavour, cut into long thin strips
3 tbsp mayonnaise
2 tbsp sweet chili sauce
4 tortillas
mixed salad
4 tbsp canned corn
1 onion, cut into long thin strips
1 tomato, diced
1 tbsp fresh coriander, finely chopped,
juice of 2 lemons
salt
pepper