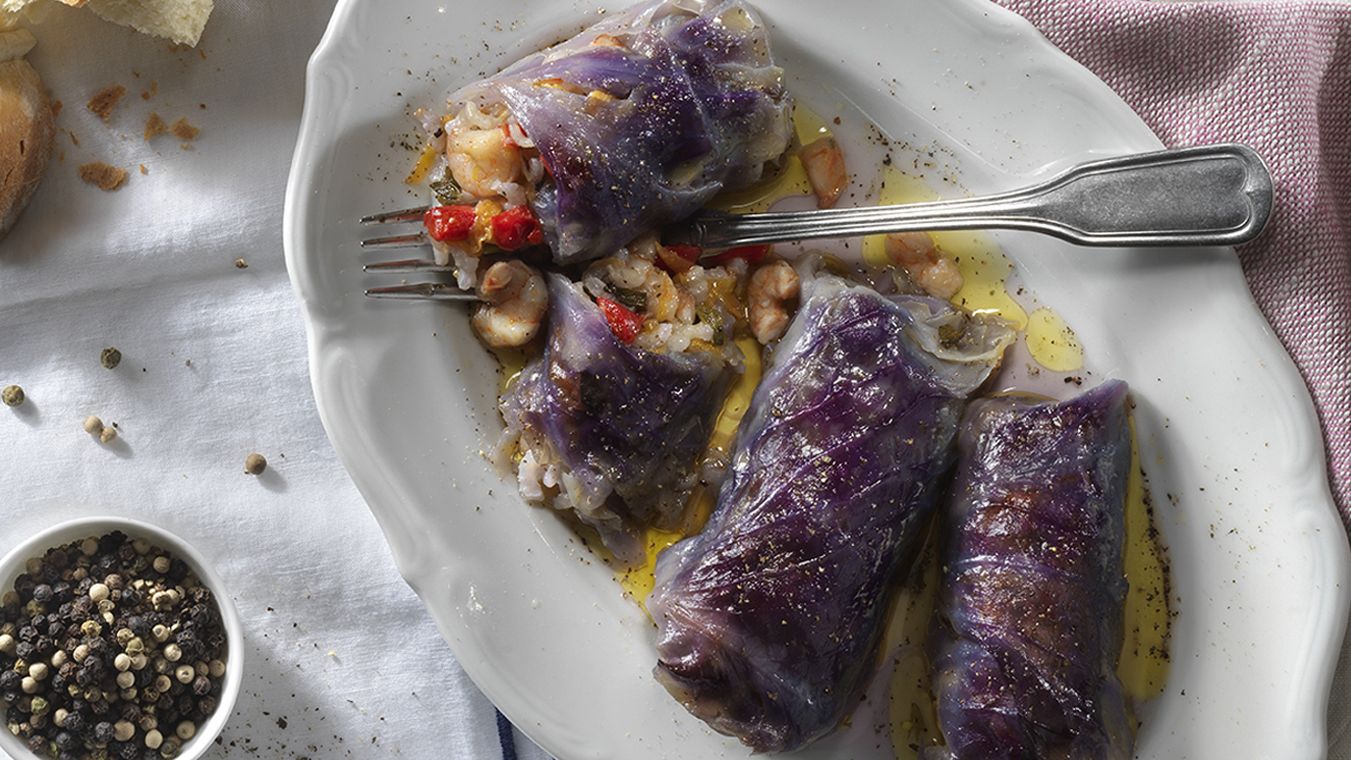 Recipes Seafood
Cabbage rolls with shrimp

2 hours

Advanced
We cut the stem of the cabbage and then boil the cabbage in salted water for 20 minutes. We let it cool off slightly and we remove the outer thick leaves that we will be spreading on the bottom of a large saucepan. We then remove the inner leaves that we will be using for the rolling.
At the same time, we unfreeze the shrimps and finely chop them. We brown the onion until golden brown and add the rice. We stir with a wooden spoon until the rice turns translucent. We take off the heat and add the carrots, peppers, spearmint, salt, pepper, lemon juice and chopped shrimps.
We open each cabbage leaf and fill it with one tablespoonful of the stuffing and roll it smoothly. Then, we put the rolls on top of the thick cabbage leaves we have placed on the bottom of the saucepan. We cover with the vegetable stock and extra olive oil and simmer for about 70 minutes, until the cabbage rolls are well soft.
We serve, garnishing with a bit of virgin olive oil, lemon and freshly ground pepper.

Recipe for 4 people
Ingredients:
1 pack of shellfish Indo-Pacific Pescanova without shell,
1 whole red cabbage,
vegetable broth,
salt,
50 ml olive oil,
1 chopped onion,
2 grated carrots,
100 gr. carolina rice,
1 red pepper, diced, άκι bunch of mint, finely chopped, juice of 1 lemon, salt, pepper