Recipes Festive
Fricassee squids by Argiro

35 min

Intermediate
Cut all vegetables, and chop onion. fresh onions, and leek.
Wash spinach, greens, and herbs. Drain them and cut in thick pieces.
Heat olive oil in medium – hire fire.
Add chopped onions, and leek and the white part of fresh onions. Sauté for 2 – 3 minutes.
Add chopped squids and saute for 2 – 3 until they change color. Add some hot water (3/4 cups)
Cover squids and cook them in low fire for 10′. Add spinach, chards, chervil and the green part of fresh onions.
Grate the carrot and add it into the pot. Add some salt and pepper and boil squids and greens for 12 – 13 minutes.
Finally, add chopped parsley and squeeze olive oil. Boil for 1′ .
Pour with olive oil and turn off the heat.

Recipe for 3 people
Ingredients:
1 package καλαμάρι κομμένο και καθαρισμένο Pescanova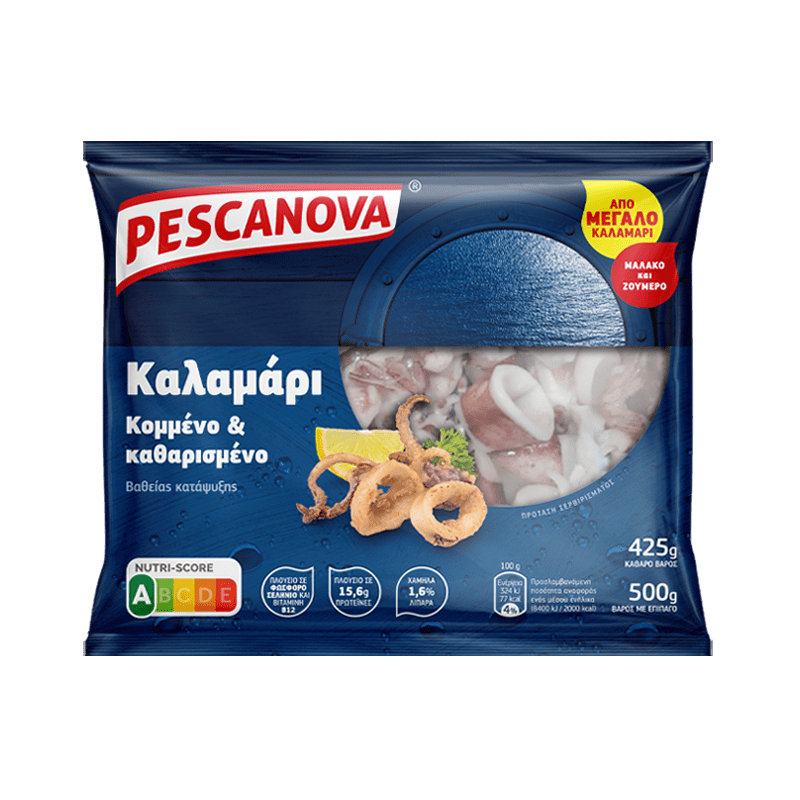 1 dry onion
1 leek
3 fresh onions
1 carrot
400gr. spinach
300γρ. chards
1 chervil
1/2 dill
1 tbsp. parsley
1 lemon
2 tbsp. olive oil
Salt
Pepper