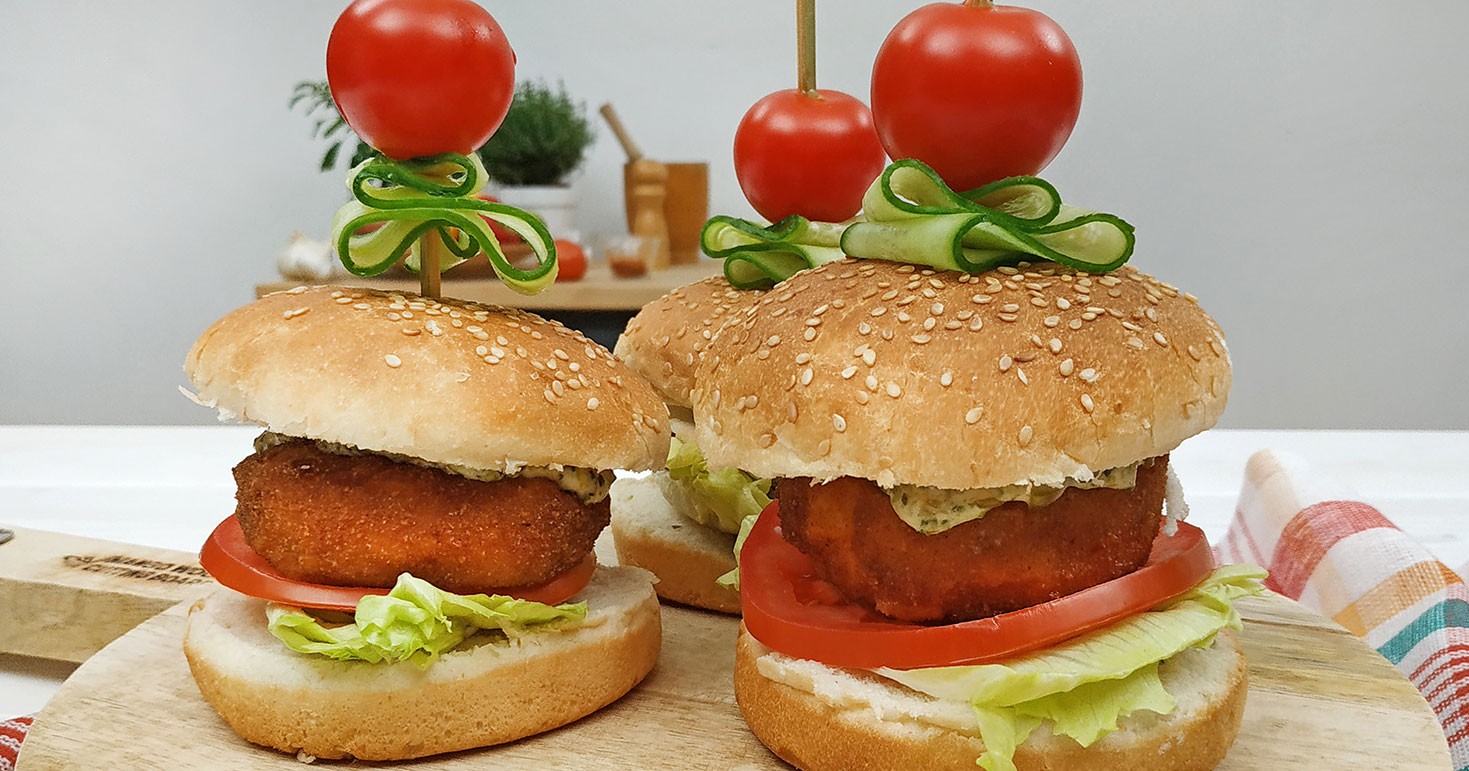 Recipes Hake
Hake Burgers With Iceberg Lettuce, Tartare Sauce And Skin Potatoes

30-60 min

Intermediate
For the tartare sauce
We finely chop the pickled cucumber and capers. In a bowl, we toss in the mix along with the lime juice and zest, mayonnaise, chive, parsley and pepper and stir until combined.
For the hake
We coat the hake fillet rolls in flour, egg and breadcrumbs and fry in a pan with sunflower oil at 180 °C until golden brown.
For the skin potatoes
We cut the potatoes in wedges and boil them in salted water for 8 minutes. We strain them and then fry them in sunflower oil until golden brown. We drain on absorbent paper towels and sprinkle with salt and pepper, oregano and paprika.

Recipe for 4 people
Ingredients:
1 pack Pescanova hake fillet roll
6 burger buns
½ iceberg lettuce
1 tomato, sliced
4 potatoes, cut in 4 quarters
30g pickled cucumber
30g capers
140g mayonnaise
zest and juice of 1 lime
2 tbsp chive, finely chopped
2 tbsp parsley, finely chopped
Salt,pepper,oregano,sweet paprika
Sunflower oil, for frying
3 eggs
100g all-purpose flour
200g breadcrumbs