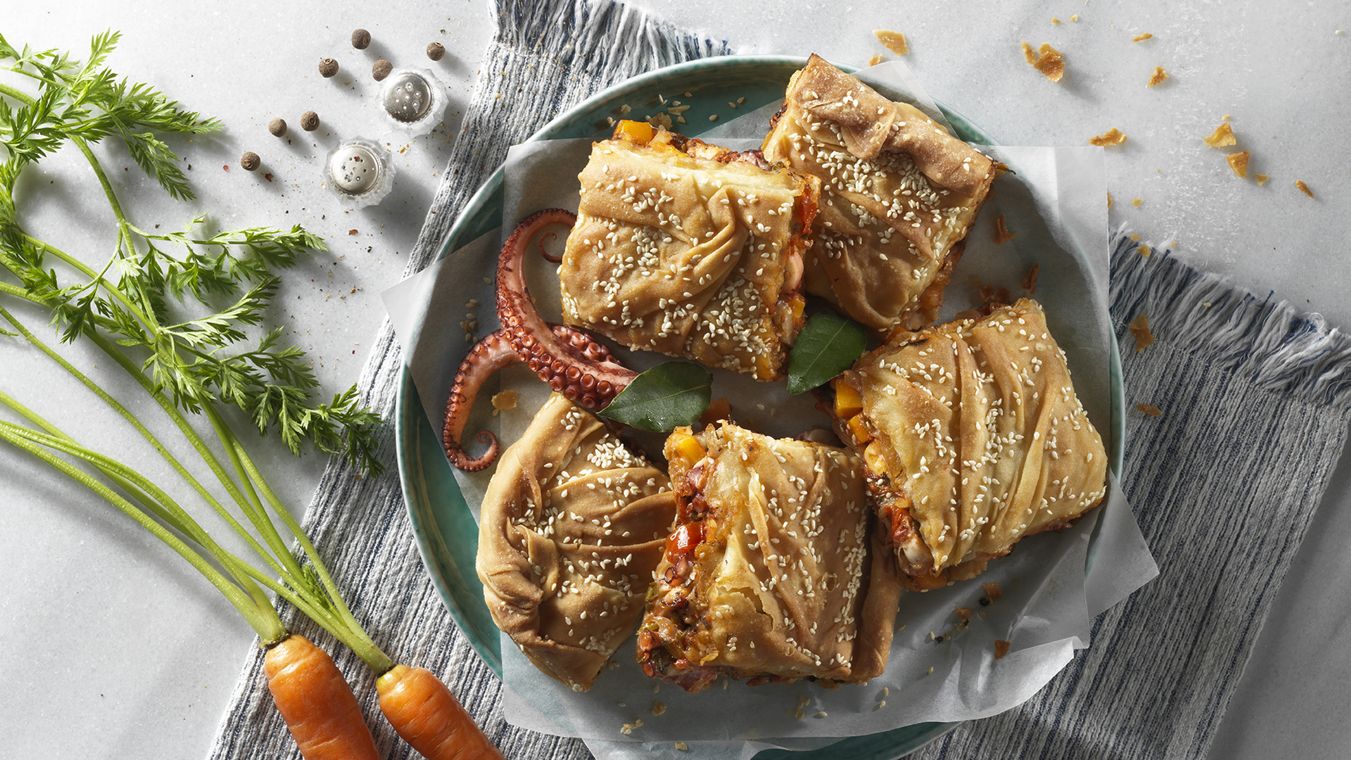 Recipes Seafood
Octopus pie

2 hours

Intermediate
We boil the octopus in water with the bay leaves until tender and we then let it cool off.
At the same time, in olive oil, we brown the carrots, finocchio and spring onions for a few minutes. We add the finely chopped tomatoes and boil until the liquids are absorbed. We take off the heat and toss in the chervils and hartwort.
We cut the octopus in small pieces and add them in the ingredients of the filling prepared above. We season and stir well.
We mix the olive oil with the sunflower oil. We grease a rectangular tray and line it with the 3 country-style dough sheets, while greasing them in between. We put the filling and repeat the process with the remaining dough sheets.
We score the pastry in pieces, sprinkle it with sesame and bake in preheated oven at 170o C for one hour. We then remove it from the oven and let it cool off for a short while, before serving.

Recipe for 4 people
Ingredients:
1 pack of whole octopus or, octopus tentacle PESCANOVA
2 bay leaves
50 ml olive oil for the filling
50 ml sunflower oil for the leaves
50 ml olive oil for the leaves
6 village leaves
Sesame for sprinkling
2 carrots, sliced
1 fennel, finely chopped
4 spring onions, sliced ​​slices
4 medium tomatoes, finely chopped
1 bunch of myrons, finely chopped
1 bunch of cauliflower, finely chopped
Salt, pepper