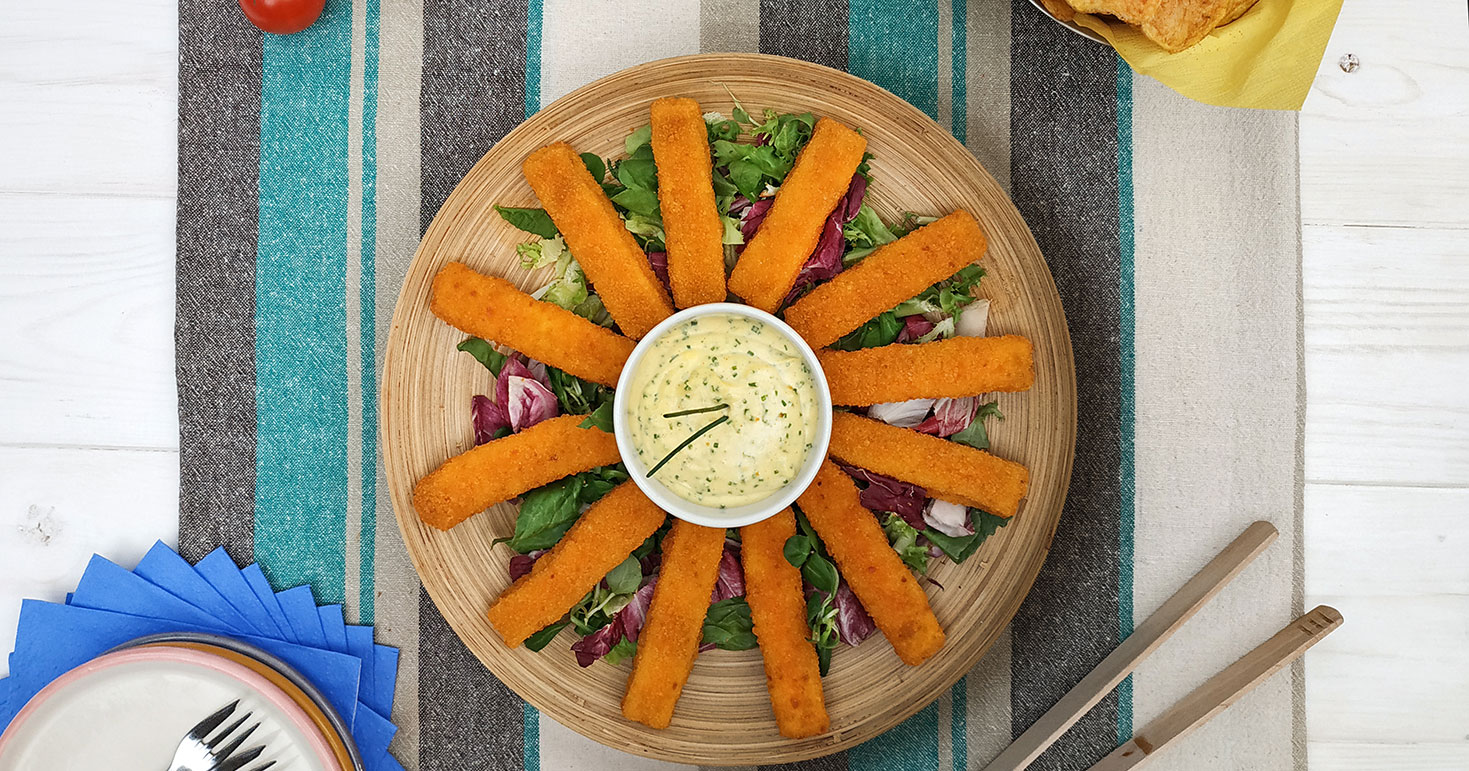 Recipes Ψάρια
Oven-Baked Fish Sticks With Homemade Potato Chips And Mayonnaise With Chive And Mustard

15-30 min

Beginner
We fill a pan with sunflower oil and wait for the temperature to rise to 200 °C. We wash the potatoes thoroughly, leaving the skin on. Using a mandoline slicer, we cut them into chips. We fry and drain them on absorbent paper towels. We sprinkle with salt, pepper, oregano and paprika.
For the fish sticks
On a baking tray lined with parchment paper, we put the fish sticks and cook in preheated oven at 220 °C for 15 minutes, until golden brown.
For the mayonnaise
We combine the mayonnaise with the chive, mustard, paprika, salt and pepper.

Recipe for 4 people
Ingredients:
1 pack Pescanova fish sticks from hake fillet, gluten-free
4 medium potatoes
170g mayonnaise
50g mustard
1 tsp chive
sweet paprika
oregano
sunflower oil, for frying
salt
pepper