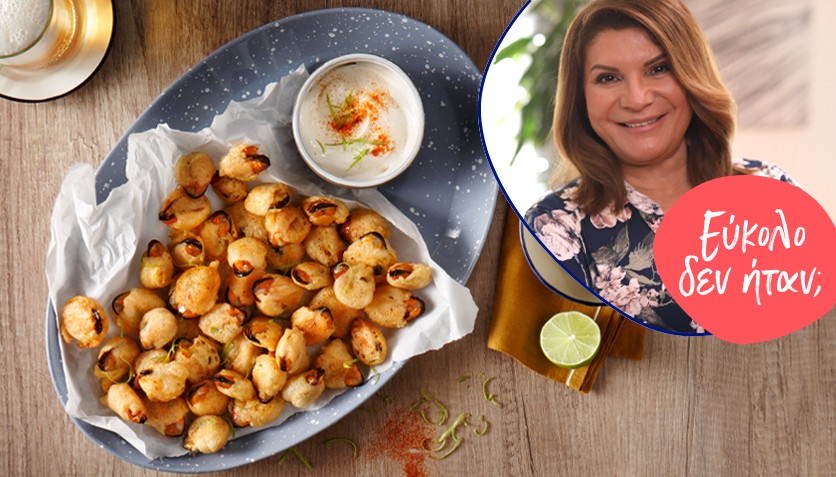 Recipes Mussels
Pop corn mussels crunchy

20 min

Beginner
For pop corn mussels:
We will use cleaned mussels. Let them in the strainer, while you create the porridge.
For pop corn porridge: 
Put in a bowl the flour, baking powder, salt, pepper, dried garlic, and paprika.
Mix them well with a spoon.
Add beer and keep mixing until it is a porridge.
For pop corn mussels: 
Pour flour on the mussels in a bowl. Then one at a time put it in the porridge until it is all mixed up.
Heat a deep frying pan with olive oil. When it is ready, start putting mussels in it. Let them be raised until they are crunchy from outside.
They will be huge and really tasty.
Once they have a light red color, put them on an absorbent paper. Continue frying the rest at the same way.
Serve them while they are still warm and crunchy with vegan mayonnaise.
For serving: 
Put in a bowl, mayonnaise, and add lime zest and juice and paprika as well.
Mix them all and keep it in the fridge.

Recipe for 4 people
Ingredients:
350 grams mussels Pescanova
330 ml beer
200 grams flour
1 tbsp sweet paprika
1/2 tbsp dried garlic
2 tbsp baking powder
Salt
Pepper
Oil for frying
Flour for breading
For serving: 
3 tbsp vegan mayonnaise
1 lime juice and zest
Sweet paprika