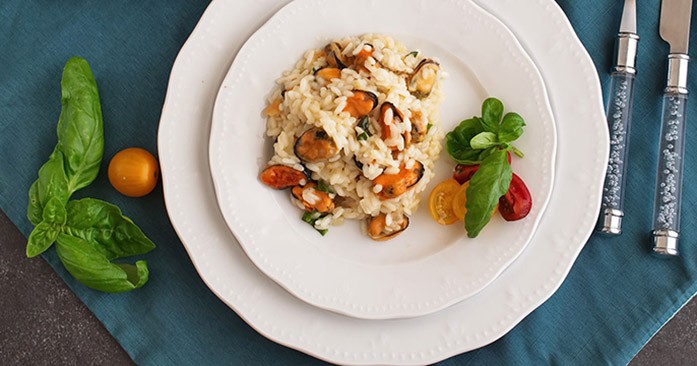 Recipes Mussels
Risotto With Mussels

30-60 min

Intermediate
We boil the mussels in water for 5 minutes and retain the broth.
We brown the mix of garlic and onion and then we add the rice; we stir until golden.
We add the mussel broth and bring to the boil. Once the rice is ready, we season well and add the finely chopped parsley and the mussels. We mix all the ingredients and serve the risotto steaming hot.

Recipe for 4 people
Ingredients:
1 pack of Pescanova mussel meat
300g rice
1 garlic clove
1 onion
parsley
olive oil
salt
pepper